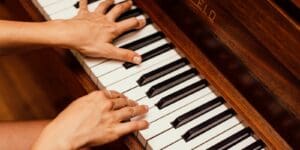 Wits University launches its centenary campaign with the opening of the new state-of-the-art Wits Chris Seabrooke Music Hall.
Formerly a patch of ivy-entangled pavement where Joburg's first gold miners resided, the music hall reflects an innovative transformation into a contemporary and sophisticated space.
Its foyer is a converted heritage building. The establishment of the music hall was enabled by its namesake, businessman and Wits alumnus, Mr Chris Seabrooke.
The Wits Chris Seabrooke Music Hall is the only purpose-built live music hall with a modern acoustic design in Johannesburg.
It is designed specifically for musical performances.
While there are several venues in Johannesburg that can accommodate both staged and musical performances, this music hall is the only space of any size in the city that is exclusively designed to optimize live musical sound with modern acoustic design.
Wits University is as much a part of Joburg's history as gold mining is. The University's Braamfontein Campus is part of the City's cultural arc that spans Constitution Hill, via the Nelson Mandela Bridge, to Newtown. Wits is an anchor in this cultural precinct as it is home to the Wits Art Museum, the Origins Centre, the Wits Theatre Complex, the Planetarium and a host of other museums and cultural amenities.
In Wits' centenary year and beyond, the public can enjoy the return of the free lunch hour concerts, now at the music hall, where Wits Music students practice performing. Postgraduate recitals in jazz and classical music and a round of public evening concerts are also in the pipeline.
Address: 1 Jan Smuts Ave, Braamfontein, Johannesburg
Tel: 011 717 1000
Website: www.wits.ac.za
Facebook: @witsuniversity 
Instagram: @wits__university