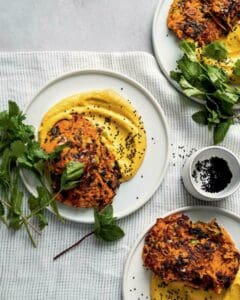 The Forum Kitchen makes sure that wellness and healthy eating are made easy.
This company produces delicious artisanal fine food packed with fresh local immune-boosting ingredients delivered safely and directly customers. Through this business, The Forum Kitchen supports local organic farmers and their communities while taking care of customers' health. The Forum Company is South Africa's leading conferencing, events and catering company, dedicated to delivering world-class experiences.
Order meals for delivery here and note that in order to guarantee the freshest dishes, the Forum orders close the night before the delivery date.
Please note that there is also a physical restaurant to visit: The Kitchen at L'antico Giardino in Lanseria is open on Saturdays and Sundays from 8am – 4pm.
Following on from the Forum's extremely popular Farm to Table events, the focus for breakfast and lunch follows the same philosophy: sit under the trees and enjoy delicious, fresh food, using produce that has been sourced from the area. As it is on the cycle route towards the Cradle, it is a lovely outdoor option for those who want to pop in for a coffee or breakfast after a morning ride. There is also ample space for kids to ride their bikes. The menu is updated regularly and offers an array of scrumptious dishes, and can be viewed on request
Lantico Giardino is also the ideal venue space for private functions, such as birthdays, christenings, bridal showers and stork teas to corporate lunches for up to 120 guests.
Address: Portion 17, Farm 543, Nooitgedacht, Pine Valley Rd, Lanseria, Johannesburg
Times: Saturday to Sunday, from 8am to 4pm
Tel: 082 834 4899
Email: thekitchen@theforum.co.za
Website: www.theforumkitchen.co.za
Facebook: @theforumkitchen
Instagram: @theforumkitchen