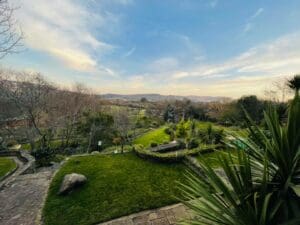 Black Horse Estate offers an artisanal craft brewery and distillery as well as a quaint restaurant.
Black Horse has a magnificent banquet hall for weddings and conferences with in-house catering and a variety of accommodations. The brewery is just an hour's scenic drive outside Johannesburg and is situated on the edge of the Magalies River with lush green fields and majestic black horses. Overlooking the breathtaking Zeekoeihoek valley guests can relax and enjoy an afternoon under the magnificent pecan nut trees. Take a break from a busy schedule and join them today.
For more information on the services available please explore the website. Black Horse also hosts special functions and guest artists on a regular basis so be sure to join the mailing list for regular updates.
Address: 32 Seekoeihoek/Bekker Schools Rd, Magaliesburg, Gauteng
Times: Monday, Tuesday and Thursday 11.30am to 8.30pm | Friday 8am to 8pm | Saturday 8am to 7pm | Sunday 8am to 5pm
Tel: 082 453 5295
Email: information@blackhorse.co.za
Website: blackhorse.co.za
Facebook: @BlackHorseEstate
Instagram: @blackhorser98