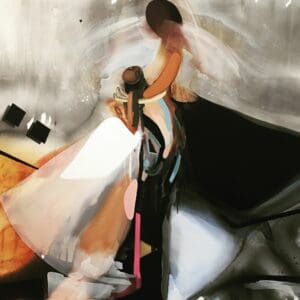 Graham Modern and Contemporary Gallery exhibits a significant collection of important African art, offering the discerning collector excellent examples of 19th and 20th-century artworks as well as select contemporary works.
Owner and founder, Graham Britz, is a renowned name in the South African artistic landscape, with over 30 years of experience as an exhibitor, curator and investor. Graham Modern & Contemporary is situated in the tranquil suburb of Bryanston in Johannesburg. The gallery prides itself in offering buyers works of absolute quality.
The quality of the work represented at this venue is paramount. The gallery focuses on exhibiting masterpieces and has a history of dealing with works that illustrate great significance through execution, condition, aesthetics, value and iconicity.
The gallery team consists of dedicated specialists with an in-depth knowledge of South African art and extensive knowledge of the art market. Clients will benefit from this knowledge and the Gallery's enthusiasm and dedication to the development of fine collections of South African art.
Address: Graham Modern and Contemporary, Hyde Park Corner UM73, Upper Mall, Level 6, Cnr Jan Smuts Avenue and William Nicol Drive, Hyde Park, Sandton
Times: Monday to Saturday 9am to 6pm | Sunday 10am to 3pm
Tel: 011 463 7869
Email: info@grahamsgallery.co.za
Website: grahamsgallery.co.za
Facebook: @GrahamModernAndContemporary
Instagram: @grahammodernandcontemporary
Twitter: @graham_modern