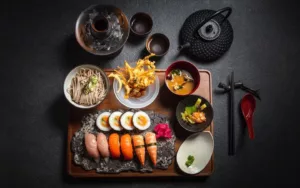 Restaurant Week South Africa offers a fantastic three-course dinner at any of the top 100 restaurants in the country.
A month-long affair, Restaurant Week is an event founded by Diningcity SA. Diningcity offers foodies the best deals and exclusive restaurant promotions at any of SA's best eateries.
Restaurant Week occurs twice a year in Spring and Autumn. It is a worldwide culinary concept that enables patrons to explore the best restaurants in South Africa at a great price.
Guests can expect nationwide specials on over 100 restaurants. Additionally, indulge in tantalizing, curated menus created by top chefs, especially for this month.
Reservations for Restaurant Week are open.
Cost: From R245 | Two-course lunches from R145


Email: sonny@labelorange.com
Website: www.restaurantweek.co.za
Facebook: @RestaurantWeekSouthAfrica
Instagram: @restaurantweeksa
Twitter: @RestWeekSA