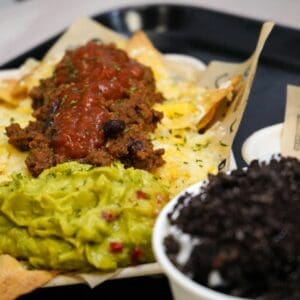 Food lovers can visit Modrockers, a new plant-based fast food joint in Rosebank.
Last December the Spur group chose Joburg to unveil their brand new vegan concept restaurant.
Modrockers in Rosebank is serious about their 'nil animal' ethos and offers an entirely plant-based menu filled with fast food faves. Think burgers, nachos, nuggets, milkshakes and dessert among others.
They're out in trendy Zone@Rosebank and whether diners are vegan or not, be sure to give it a try.
Address: The Zone @ Rosebank, 177 Oxford Rd, Rosebank, Johannesburg
Tel: 011 568 6558
Website: thezoneatrosebank.co.za
Facebook: Modrockers
Instagram: @modrockers.sa