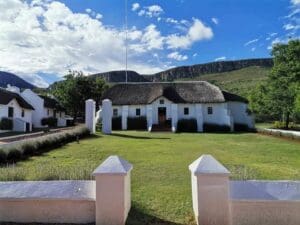 Steynshoop Mountain Lodge is a luxury country hotel nestled in a game farm on the mountain with an "Out of Africa" feel.
Almost next door, Steynshoop Valley Lodge is a self-catering lodge for those who prefer to prepare their own meals. Valley Lodge is like the "Cape in Gauteng" and is home to the beautiful Steynshoop Wedding Venue.
People come to Steynshoop to connect with friends and family; celebrate their wedding: enjoy a romantic getaway or re-connect with old friends. Colleagues gather to plan and overcome challenges.
A wedding at Steynshoop is a spectacular experience. The charming chapel, breath-taking wedding photo and the wedding banquet in Harmony Hall all combine to give couples the happiest day of their life. Visit Steynshoop Wedding Venue to truly appreciate its beauty.
The Steynshoop Mountain Lodge and Game Farm property has hikes with colour-coded signs. The property includes almost a kilometre of the top of the range above the lodge, as well as an extensive indigenous forest immediately above it. Please note that all these routes cover stony, rocky terrain and require good walking boots or shoes. Guests should take a cell phone with the lodge number on it, so as to be able to ring if necessary and should advise the reception staff of their cellphone number and their intended route, before going.
Address: 1 Steynshoop Farm, Hekpoort, Gauteng
Tel: 014 576 1035
Email: reservations@steynshoop.co.za
Website: steynshoop.co.za
Facebook: Steynshoop Mountain & Valley Lodge
Instagram: @steynshoop_lodges