Don't let cooler weather stop you from getting out and active this season, you can still have a cool weather adventure for body and soul, Yoga Works has got all the encouragement you need to get off the couch and experience an awesome rejuvenating retreat or cool weather adventure. Yoga Work hosts classes that are fun, accessible and adventurous. These picks will take you to the most important place to discover: yourself!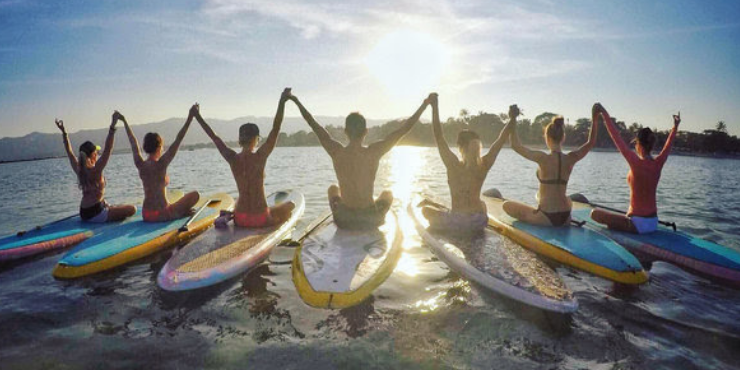 For adventurers with both balance and core, let the water help you get in touch with yourself. Try out a yoga session on a paddleboard! SUP boards are wide, long and stable and are excellently suited for a variety of yoga poses. Practising on the boards encourages a mindful and slower approach. Enjoy the surrounding water, nature and gentle movements of the board. Teacher for this experience is Abedah Musengi of Yoga Works
When: 14 and 28 May from 10am
Where: Dabulamanzi Canoe Club, Louw Geldenhuys Dr, Emmarentia, Johannesburg
Cost: Tickets are R300 each
Email: info@yogaworks.co.za | Tel: 072 835 2525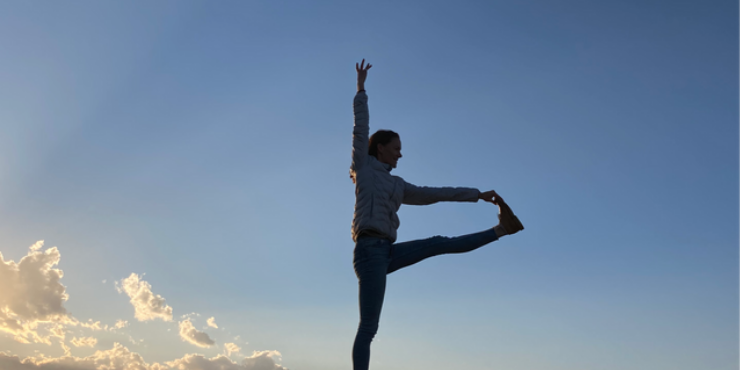 Get active for your next Cool weather adventure. Join in for a weekend of magnificent mountain trails, relaxing river rafting, and feel good yoga flows overlooking the Tugela River. Whether you've got an adventurous spirit, or are just wanting to make space for more peace and quiet in nature, this farm-style retreat will be an incredible weekend spent absorbing the beauty of the foothills of the Drakensberg.
When: 6 – 8 May
Where: Tugela River Lodge, Winterton, R600, Ladysmith, Kwa-Zulu Natal
Cost: Tickets cost R3950 per person sharing
Email: info@yogaworks.co.za | Tel: 072 835 2525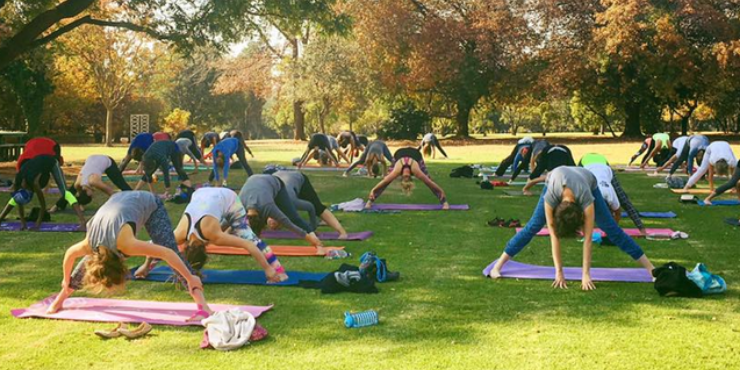 You don't need to go far to find a little piece of paradise with a weekly moment of zen in the outdoors. The Picnic In The Park happens at [] Dam weekly so you can enjoy one of Jozi's favourite green spaces. These events are 90 min yoga flow classes that start with a gentle warm-up, some breathing/core work, an active sequence with standing and balancing poses and conclude with seated and supine poses and final relaxation. The class is open to all ages (above 12) and levels of experience.
When: Every Sunday 9am to 10.30am
Where: Emmarentia Botanical Gardens, Thomas Bowler Street, parking lot at North-West entrance, opposite Roosevelt High School, Johannesburg
Cost: Single session R150 | Unlmited classes for one month R350 
Email: info@yogaworks.co.za | Tel: 072 835 2525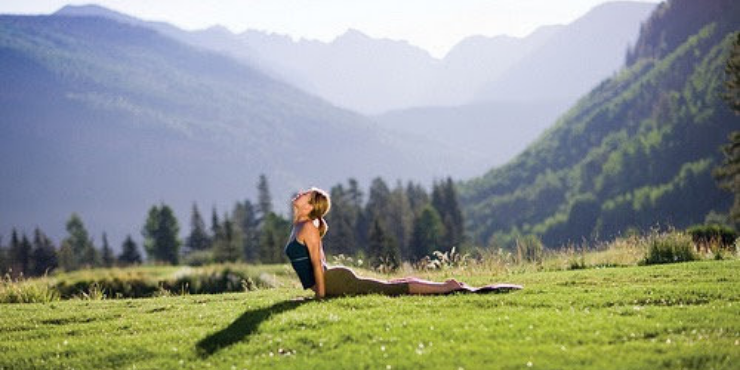 Set on a game farm at the foothills of the Maluti Mountains, the Bokpoort Mountain Lodge is the idyllic sanctuary for a weekend of connecting within and with nature. Bordering the Golden Gate National Park (10 minutes from Clarens), this 1000 hectare piece of heaven is yours for a weekend of yoga, mountain hikes, runs and scenic horse rides, picnics in the veld and so much more.
For the less adventurous and for those needing to lie low for the weekend, the lodge boasts classy accommodation with carefully chosen finishes that make it beautifully nurturing and homely. Relax on one of the covered patios, around the pool deck, at the fire boma, or at the dam, enjoying delicious produce from the farmhouse kitchen whilst appreciating the historical sandstone charm of the recently restored farm buildings.
When: 3 – 5 June
Where: Bokpoort Mountain Lodge, Bokpoort Farm, Clarens, Free State
Cost: Tickets are R4700 per person sharing
Email: info@yogaworks.co.za | Tel: 072 835 2525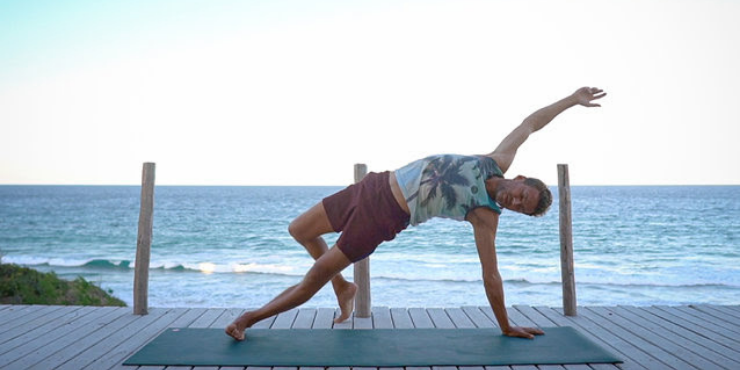 For this entry, you don't even need to leave your house to find restoration! Get started on feeling better today with unlimited access to online yoga classes with Steven from Yoga Works. Discover what your body and mind are capable of with this ever-growing collection of practices including vinyasa flow yoga, mobility work, skills and workshops on specific poses and techniques, breath work and mindfulness meditations. There are practices for all levels of experience, from complete beginners to advanced practitioners.
​Choose between a one month, three month or one year plan, or if you would like to try out a few free classes first then select the free plan.
When: Unlimited access
Where: Online with Steven from Yoga Works
Cost: One month R250 | Three months R600 | One Year R1800
Website: yogaworks.co.za | Email: info@yogaworks.co.za | Tel: 072 835 2525
Facebook: @YogaWorksSA | Instagram: @stevenyogaworks