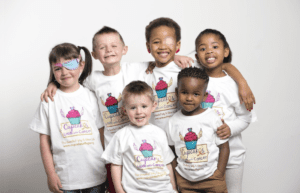 Cupcakes of Hope is a Non-Profit Company and a Public Benefit Organisation that is aimed at raising awareness and funds for families in need of medical assistance, achieved through the love of baking cupcakes.
The organisation has several events during the year but its main event is hosting South Africa's National Cupcake Day 4 Kids with Cancer in September. This is an entirely community-driven project and an amazing event that brings the whole community together for an awesome cause. As September is Childhood Cancer Awareness Month, Cupcakes of Hope distributes leaflets with the early cancer warning signs.
Cupcakes of Hope is committed to assisting people where they need it most – in their own communities and homes.
Cupcake of Hope assists between 100-120 patients every month by paying for their medical and other day-to-day needs. This year more than 2000 activity packs/gifts have been delivered to 20 pediatric oncology wards across South Africa. This organisation has also supplied hospitals with much need medical equipment, PPE equipment, educational toys as well as doing hospital room makeovers.
Address: 13 Orwell Dr, Vereeniging, Gauteng
Tel: 079 182 7558
Email: info@cupcakesofhope.org
Website: cupcakesofhope.org
Facebook: @CupcakesOfHope
Instagram: @cupcakesofhope
Twitter: @CupcakesOfHope