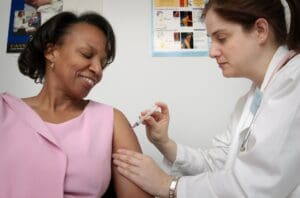 Epione Health Villages in Rosebank is opening its doors to the public every Second Saturday of the month to offer free and discreet basic health screenings. Checkups include blood glucose levels, BMI, blood pressure, STI, and several other checks to flag serious health concerns.
The idea behind the initiative is to offer crucial health checks to those who cannot afford private healthcare in a professional setting.
It is estimated that roughly 84% of South Africans rely on the public healthcare system which is often under-resourced.
'This challenge needs to be addressed as a matter of urgency. Our socio-economic divide is starkly represented in our fractured healthcare space. The Covid-19 pandemic has only made things worse-laying bare the already inadequate state medical system, a burnt-out workforce, and highlighting a private healthcare system further out of reach,' says Dr Sam Fee, Clinical Director – Primary Care of Epione Health Villages Rosebank.
Visitors are offered a free private consultation with Dr Fee and her colleagues Dr Sian Basnett and Dr Darren Nyoni. They are also welcome to either follow up the next month or book a sooner date at discounted rates. Patients in need of a higher level of care are referred to specialised facilities or state institutions.
Walk-ins are welcome, but bookings are encouraged via the epione.net Patients app (download via Google Play or iStore) to keep track of your visits or call 011 880 5349.
Address: 5 Glenhove Rd, Melrose Estate, Johannesburg
Times: Second Saturday of every month, from 9am to 2pm
Email: hello@epionehv.com
Website: epionehv.com
Facebook: @EpioneHealthVillages
Instagram: @epionehv