Life in the concrete jungle of Jozi can take its toll on the body. So Geraint Bojé decided to pick all our favourite day spas in and around town to get pampered and rejuvenated at, and made a brief list for the city slicker with a touch of zen at heart. Whether you want to make it a whole day of lathering up in blissful relaxation or a quick fix me up, we have you sorted.
Have we missed any of your favourite spots? Please let us know in the comments below or email editor@whatsoninjoburg.com

Voyaging in the sensory plains devised to relieve tension, The Four Seasons Spa, soothes and buffs your body with their unique plant-based oils and botanicals. Their massages promote well-being and deep relaxation through mineral-rich mud and embalming that stimulates circulation and warmth through the body.
Nothing screams "Africa", quite literally, more than the call of our Hadeda Ibis, but the marula fruit is a close second. Be sure to cover up in their very own marula herb-infused body oils, along with other powerful add-ons to boost your treatment.
Where: 67 Jan Smuts Ave, Westcliff, Johannesburg
Website: fourseasons.co.za | Email: prsm@fourseasons.com | Tel: 011 481 6000
Facebook: @FourSeasonsHotelWestcliffJohannesburg | Instagram: @fsjohannesburg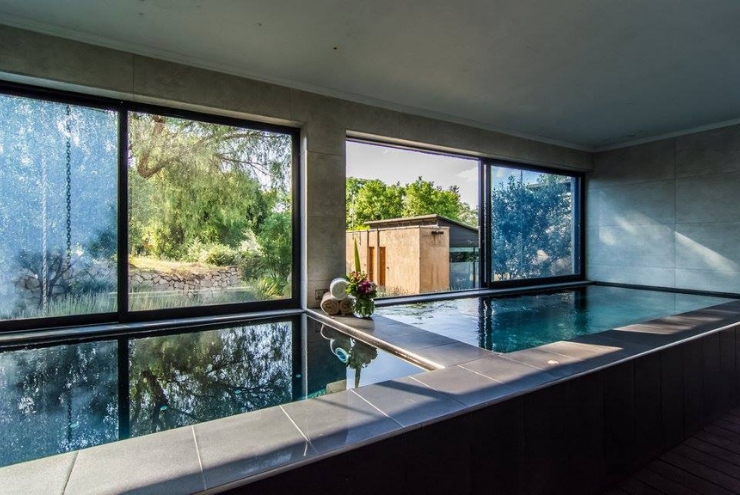 In the quiet open spaces of Muldersdrift, near the Crocodile River, you can find the ultimate relaxation with the magical touch and wisdom of the Woodlands Spa.
Dedicated to offering an unforgettable stay, they add a twist by focusing on more than just the healing experience, but the energising and refreshing of body and mind.
The spa includes additional workshops, classes, and intensive retreats that will give you better knowledge regarding self-care in day-to-day life. It also grants adventures in consciousness through meditation and yoga in the surroundings of beautiful, lush greenery for that spiritual touch.
Where: Plot 29, R114, Muldersdrift, Krugersdorp
Website: woodlandsspa.co.za | Email: bookings@woodlandsspa.co.za | Tel: 010 010 5026
Facebook: @SpaWoodlands | Instagram: @woodlands_spa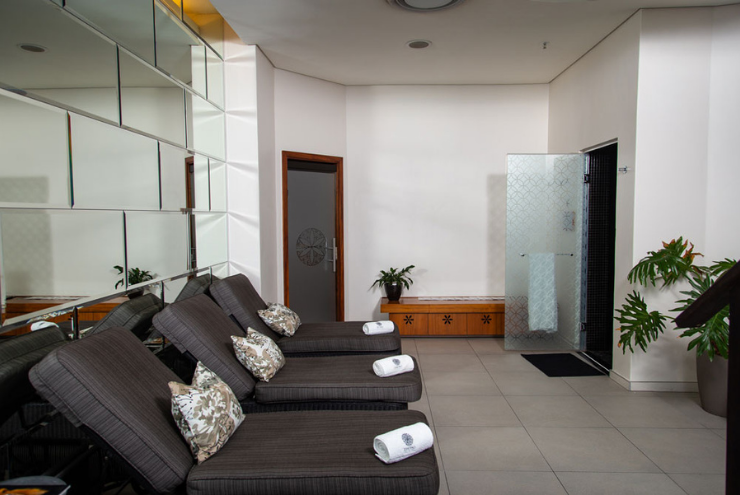 With their 'Flower of Life' emblem, Da Vinci Spa aspires to reawaken and revive the tired soul, through a spark of forgotten beauty.
High-quality body and facial treatments await you at the DaVinci Spa. With facilities for mani- and pedicures, steam rooms, relaxation in a hydro pool, body therapy and massages, all performed by their highly trained therapists. 
The spa houses six treatment rooms where you can lose yourself in a relaxing private massage, or rekindle and bond with your loving partner in a romantic couple's massage. 
Where: 5th St, Sandhurst, Johannesburg
Website: legacyhotels.co.za | Email: info@davincispa.co.za | Tel: 011 292 7200
Facebook: @DaVinciHotelsSA | Instagram: @davincihotelandsuites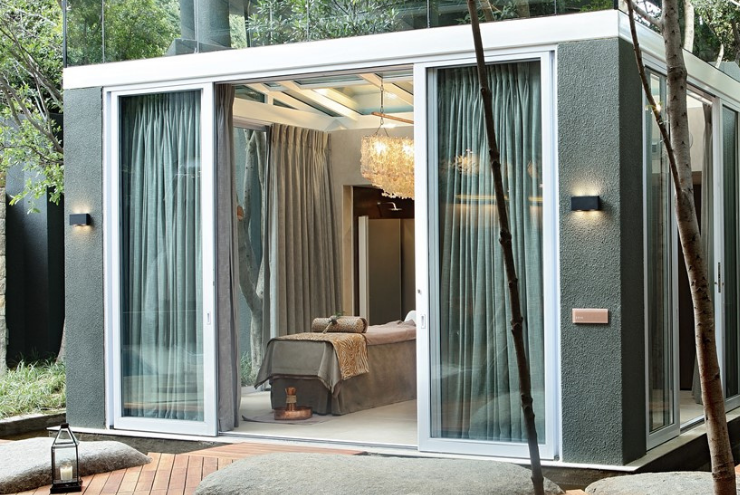 Being one of the most glamorous spas in Jozi, you wouldn't expect anything less than the boasting trademark fireplace and cascading water feature to welcome ultimate leisure and relaxation. 
The Saxon Spa yields hydro facilities, outdoor stones, gardens, and treatment rooms that will replicate heaven on earth. To find proof of this, look no further than their aptly named room, Eden, that is a glass-enclosed treatment room for couples, set outdoors in their spa gardens. The Heaven on Earth package, grants a romantic bathing ritual, with a light meal and sparkling wine to follow.
Where: 36 Saxon Rd, Sandhurst, Johannesburg
Website: saxon.co.za | Email: spa@saxon.co.za | Tel: 011 292 6000
Facebook: @TheSaxonHotel | Instagram: @thesaxonhotel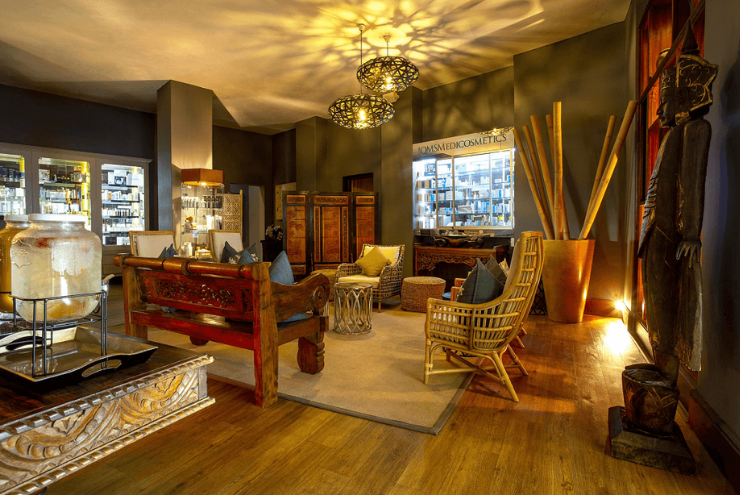 Before Fairlawns became a boutique hotel in 1997, it was originally owned by the Brenthurst Trust of Oppenheimer fame and a ten-acre family home. At this award-winning Bali-inspired spa, one can escape the notion of being in the city simply by walking through the Balinese Gardens, with bamboo plantation and avian choirs to elevate relaxation. However, Fairlawns Spa provides far more than a lush bamboo garden.
An abundance of massages, grooming treatments, facials, steam rooms, showers, and pools for relaxation and heat, allow for the perfect restoration and rejuvenation experience.
Where: 1 Alma Rd, Morningside, Johannesburg
Website: fairlawns.co.za | Email: spa@fairlawns.co.za | Tel: 011 804 2540
Facebook: @FairlawnsBoutiqueHotel | Instagram: @fairlawnsboutiquehotel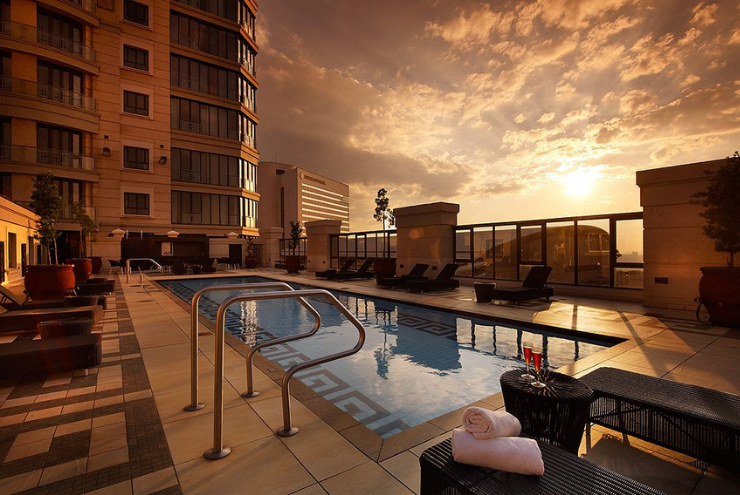 As its name clearly states, Renaissance Day Spa, focuses on the renewing and reviving of one's body and mind, in the hustle and bustle city of Sandton. If the view itself wasn't enough to convince you of your attendance, then perhaps their unparalleled quality treatments will suffice. Their professional therapists tailor unique varieties of signature massages, and body treatments. 
As a 5-Star Pampering facility, they curate luxury with a personal touch, and stock a range of local and international skincare brands, to maintain and result in happy returning customers.
Where: 8 Maude St, Sandown, Sandton
Website: renaissancespa.co.za | Email: info@renaissancespa.co.za | Tel: 011 783 9904
Facebook: @RenaissanceDaySpaJHB | Instagram: @renaissancedayspasandton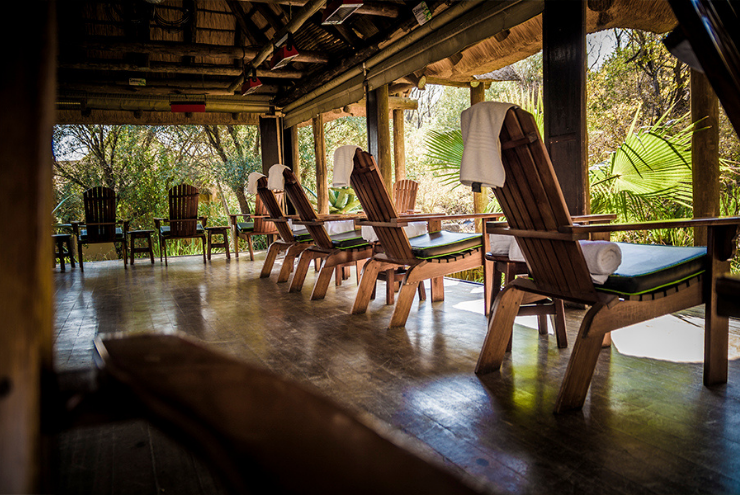 The Indaba Hotel in Fourways parades its bushveld gardens with a wellness sanctuary neatly tucked in the mix. Known as, The Mowana Spa, they took their name from the Baobab Tree of African Lore, and stuck to the "Tree of Life" theme, by focusing on the wisdom of old African tribal massage.
'Revive your senses, rejuvenate your body, and soothe your soul.' is the mantra for this tribal-themed spa.
Take a piece of African healing home with you, by using their Baobab signature product range, which promises natural moisturising, and skin protection from the scorching African Sun.
Where: Cnr. William Nicol Dr & Pieter Wenning Rd, Fourways, Johannesburg
Website: mowanaspa.co.za | Email: reservations@mowanaspa.co.za | Tel: 011 840 6861
Facebook: @MowanaSpa | Instagram: @mowanaspa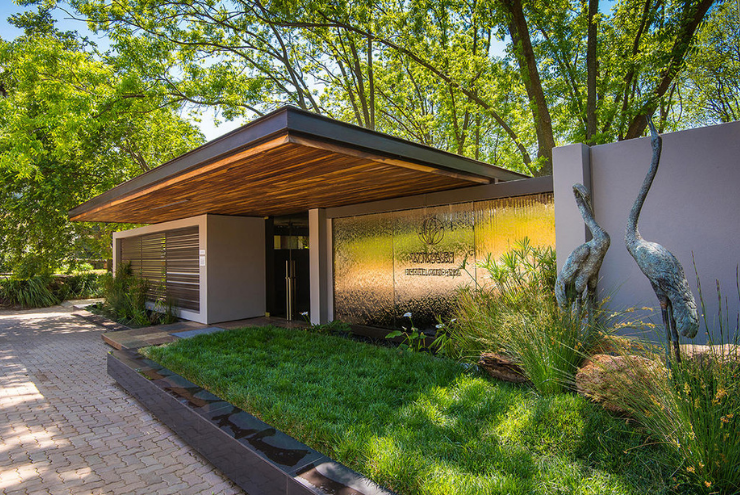 Recapturing the consonance between man and nature, Vivari Hotel and Spa offers to rejuvenate wellness and return to all things natural, in their tranquil surroundings of the leafy valley, Featherbrooke. 
This spa has special treatments for pre- and post-surgery to aid recovery procedures, opting for their handpicked skincare brands accordingly. With several signature rituals formulated for a unique experience, the attention to physical sensations promises a distinguished connection between body and mind.
Where: 1 Riviera Ln, Featherbrooke Estate, Johannesburg
Website: vivarihotel.co.za | Email: bookings@vivarispa.co.za | Tel: 010 594 4100
Facebook: @VivariHotelAndSpa | Instagram: @vivari_hotel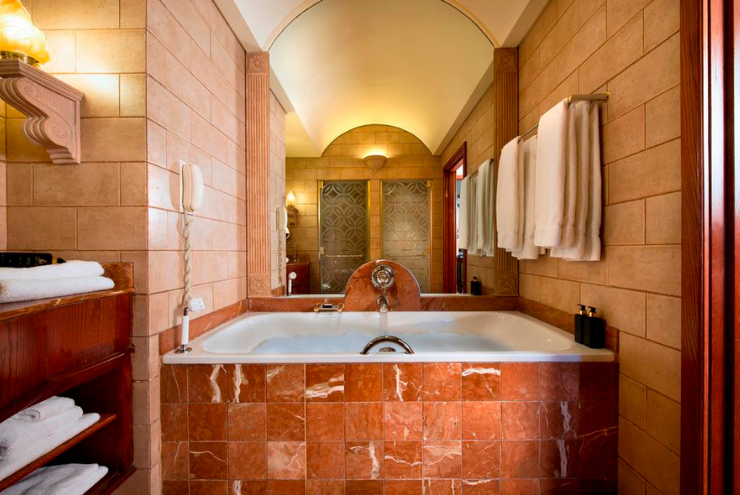 The Michelangelo is one of Sandton's world-class hotels, with a spa themed to the renaissance era. Utilising Lillian Terry oils for relaxation and sleep enhancement, they ensure that you can lazily lay and lounge in leisure. 
Focused on individual customers and their body and beauty needs, they offer pampering treatments with a passion for wellness, that define a way of life for physical, emotional and mental well-being. 
Situated in the Nelson Mandela square, it is surrounded by a variety of shops and restaurants to add on to this lavish experience.
Where: Level 10, Nelson Mandela Square, 135 West St, Sandton
Website: michelangelospa.co.za | Email: msinfo@michelangelospa.co.za | Tel: 011 282 7140
Facebook: @themichspa | Instagram: @themichelangelohotel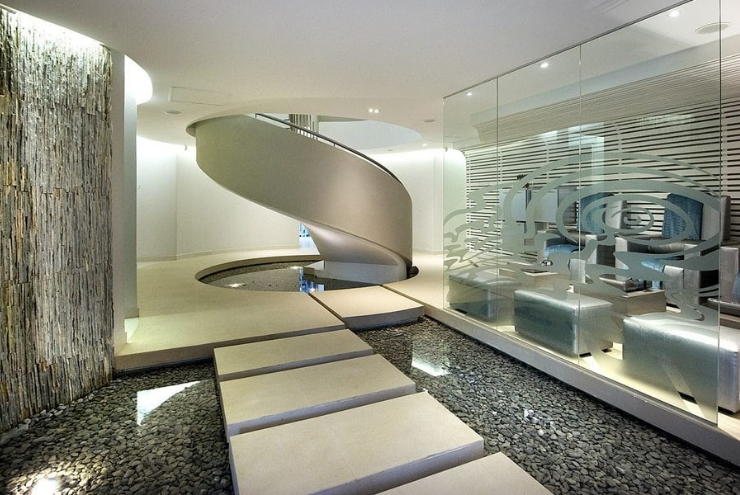 Whether you're on the lookout for a quick 30 min express treatment or a full "treat yo'self" spa day, Life Day Spa Rosebank is the perfect venue to leave you feeling utterly stress-free and exuberating bliss. Committed to assisting its clients in the pursuit to look and feel better, Life Day Spa is continuously improving the lives of its guests, by introducing new treatments with the aid of cutting edge wellness businesses.
Their unique floatation pool, hyperbaric chamber, and Middle Eastern mud ritual Rasul chamber are definitely the biggest attractions to this venue of serenity, making it the ideal for a full day's outing or brisk pitstop.
Where: 26 Bolton Rd, Rosebank, Johannesburg
Website: lifedaysparosebank.co.za | Email: info@lifedaysparosebank.co.za | Tel: 011 447 2255
Facebook: @LifeDaySpaRosebank | Instagram: @life_day_spa_rosebank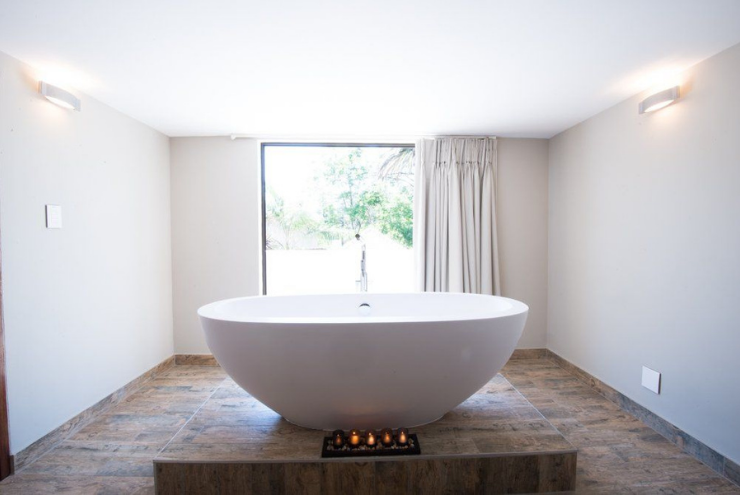 Fusing modern luxury with traditional spa treatments, this elegant urban oasis aims to remind us that though most of us live in the concrete jungle, nature not only surrounds us, but also lives within us.
As we all know, planning a wedding can cause a serious surplus of grey hairs, but fret not. Aronia Day Spa, offers the special 'Bride-to-be Ritual" package to alleviate the worries of the big day, along with many other couples' packages for the lovers who aren't there yet.
Amidst the variety of treatments, the maternity package for our moms-to-be is the ideal gift, to reduce the aches and pains of carrying the gift of life.
Where: 9 11th Ave, Houghton Estate, Johannesburg
Website: aroniadayspa.com | Email: spa@aroniadayspa.com | Tel: 011 447 1204
Facebook: @arionadayspa | Instagram: @ariona_day_spa_houghton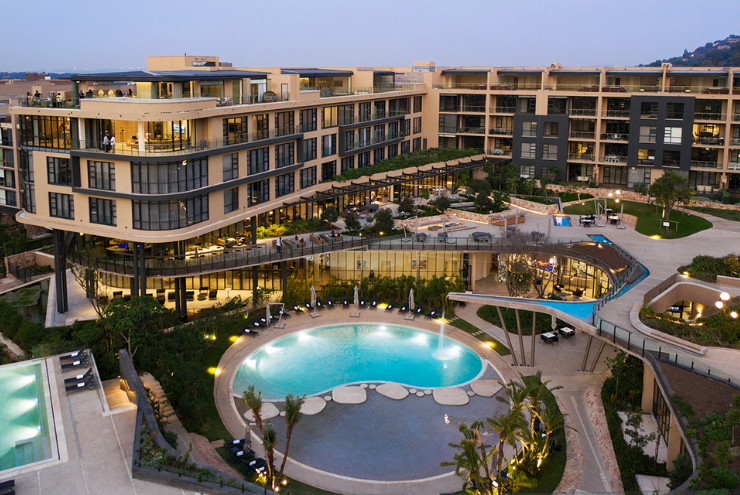 The Houghton Hotel houses this opulent and extravagant spa but does not limit its accessibility to the hotel residents. Open to the public, the Amani Spa is a state-of-the-art facility that caters to a broad base of clients. Endorsing holistic living, Amani Spa proposes a diverse range of treatments that are driven by results and complemented with products vouching for wellness benefits.
Amani, meaning 'peace' in Swahili, and 'hope and aspire', this spa is determined to cultivate inner peace and well-being in each and every one of their guests.
Where: Lloys Ellis Ave, Houghton Estate, Johannesburg
Website: thehoughtonhotel.com | Email: thehoughton@amanispas.co.za | Tel: 011 032 5555
Facebook: @AmaniSpaandWellness | Instagram: @amanispas
Merging modern innovation with traditional wellness, The Leonardo Spa has a vast array of treatments, massages, and therapies. However, unlike other clinics and spas, they are one of the only spas in Sandton that offer products from IS Clinical (USA), QMS Medicosmetics (Germany), and Team Dr. Joseph (Italy).
In a contemporary masterpiece that rises up to 234m, this spa is a must for the man/woman about town, looking to soothe out those city shoulders. The Leonardo Spa will ensure that you leave feeling and looking your prime.
Where: 75 Maude St, Sandown, Sandton
Website: legacybalance.co.za | Email: leospafd@legacybalance.co.za | Tel: 087 536 0200
Facebook: @theleonardosandton | Instagram: @theleonardosa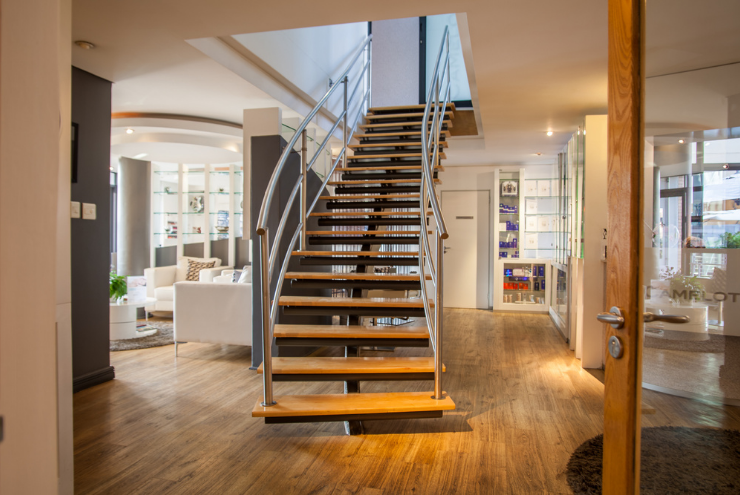 Located on the sumptuous premises of Melrose Arch, Camelot Spa is perfect for a sneaky or prompt escape from the office.
With professionalism and luxury at heart, they epitomise serenity and wellness with a modern touch. The treatment rooms provide a tranquil haven of seclusion, and impeccable quality treatments, resulting in a spacious bubble of pampering peace and cosy comfort.

Providing a unique kids menu, Camelot Spa, is ideal for a family day of beautification, self-care, and relaxation.
Where: 3rd Floor, Medical Centre, 18 The High St, Melrose, Johannesburg
Website: melrosespa.co.za | Email: melrosearch@camelotspa.co.za | Tel: 011 684 1392
Facebook: @Camelotmelrose | Instagram: @camelotmelrose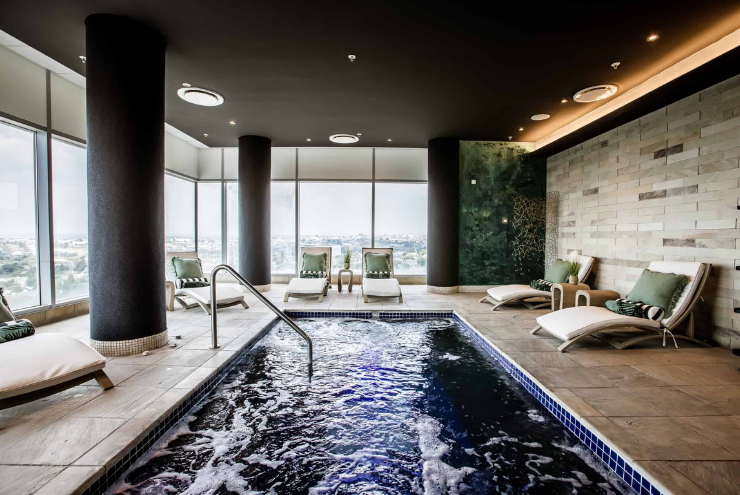 The View Sandton couldn't have conceived a more explicit name. This deluxe spa offers fantastic treatments and packages from classic massages and poultices, to derma-pen micro needling, with a jaw-dropping backdrop to personify its title.
'Caring about what goes on your skin, because of what's within'.
The main company, 27PinkX, offers the convenience of purchasing top skin care brands that can usually only be found at dermatologists, or specialty branches and offices. With a team of knowledgeable doctors and skin therapists, all trained on their specific brands, your skin and/or hair concerns will be replenished with ease and certainty.
Where: Rivonia road & Daisy street Radissin Blu Hotel 10th Floor Sandton.
Website: 27pinkx.co.za | Email: info@27pinkx.co.za | Tel: 010 226 9120
Facebook: @27PinkxSpa | Instagram: @the_view_by_27pinkx