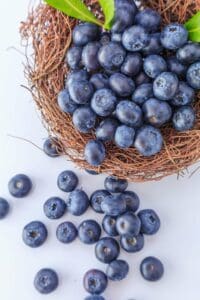 MacFresh Deli & Berry Farm is located in Benoni and offers fresh farm produce as well as picking experiences.
The MacFresh Delicatessen sells a range of products including various cheeses, sauces, jams, honey, farm-style butter and more. The farm offers the opportunity for the whole family to pick their own berries (strawberries and blueberries) to take home.
Mona's Country Kitchen is also on the same site and offers a range of meals and drinks.
Address: 48 Evans Rd, Cnr Evans and Benoni Rds, Benoni, Gauteng
Times: Sat and Sun 8am to 3pm
Tel: 082 569 2469
Website: www.countrykitchenbenoni.co.za
Facebook: @Macfreshfarm
Instagram: @macfresh_deliandberryfarm