It's becoming easier and easier to eat out if you don't like food derived from animal products, like dairy or egg. Today, vegan eateries are popping up everywhere in the city offering some creative meat-free options. Whether you're a long-time vegan or just started your plant-based journey and looking for fresh ideas, these are our pick of the vegan restaurants in Johannesburg to try.
Have we missed any of your favourite spots? Let us know in the comments below or email editor@whatsoninjoburg.com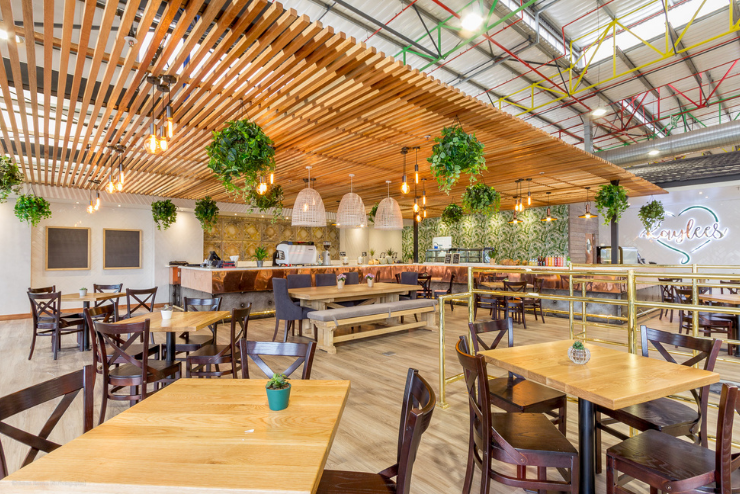 Vegan and Vegetarian
At Kaylee's Eatery only fresh, healthy, and seasonal ingredients are used to create their flavourful and full of goodness meals!
Kaylee's Eatery and Market Place were started to help provide a variety of high-quality vegan products at affordable prices to help promote a healthy, happy, and cruelty-free lifestyle. Their versatile menu proves that you don't have to miss out on your favourite dishes like mac 'n cheese, nachos or bolognese in order to live a plant-based diet.
But it's not just a vegan diet that they encourage but a vegan lifestyle. Over the years maintaining a plant-based and vegan lifestyle has become easier, though access and affordability still have its challenges. For this reason, Kaylee's Market was started to provide a place where you can get not only high-quality vegan food but also wellness and beauty products all in one place so you can shop with peace of mind, making them one of South Africa's leading vegan markets!
When: Monday to Saturday: 9am to 7pm | Sunday: 9am to 4pm.
Where: 147 North Reef Rd, Bedfordview, Johannesburg.
Website: kaylees.co.za | Tel:011 524 7650
Facebook: @kayleesbedfordview | Instagram: @kayleesbedfordview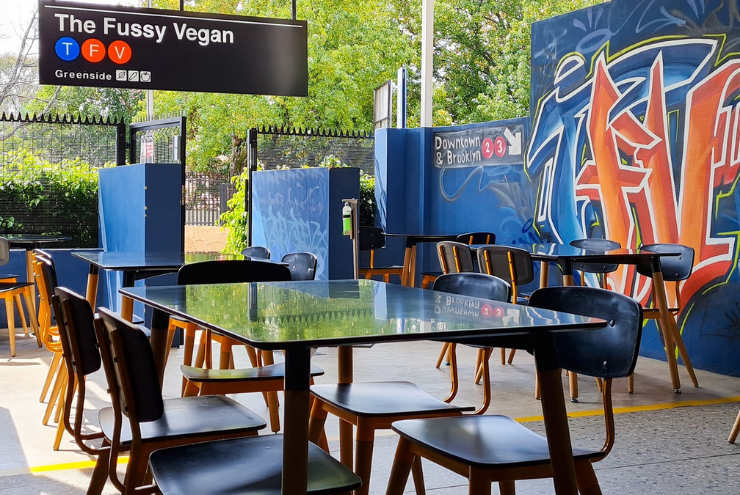 Vegan and Vegetarian
Established in 2018, Fussy Vegan was driven with the purpose of educating the public on veganism and standing up against animal cruelty in the food industry, they proudly upholding their slogan; "For the Animals, for the Planet, For Yourself.". 
Voted the Best Vegan Restaurant in Joburg 2021, they provide well-rounded and nutritional meals determined to convince customers how delicious and comforting plant-based food can be without it having to be unhealthy.
Their menu consists mainly of vegan meals but also shares some room for vegetarian, gluten- and dairy-free options. If you ever find yourself confused about what you can and can't eat, their cute and easy to read designs can be located next to each menu item, to help you choose a meal that best suits your dietary needs. See here.
When: Closed on Monday | Tuesday to Thursday: 11am to 7pm |
Friday to Saturday 11am to 8pm | Sunday 10am to 3pm.
Where: Greenside | Blairgowrie | City Rock (Fountainebleau). See here for more details.
Website: thefussyvegan.o.za | Email: info@thefussyvegan.co.za 
Facebook: @TheFussyVegan | Instagram: @thefussyveganza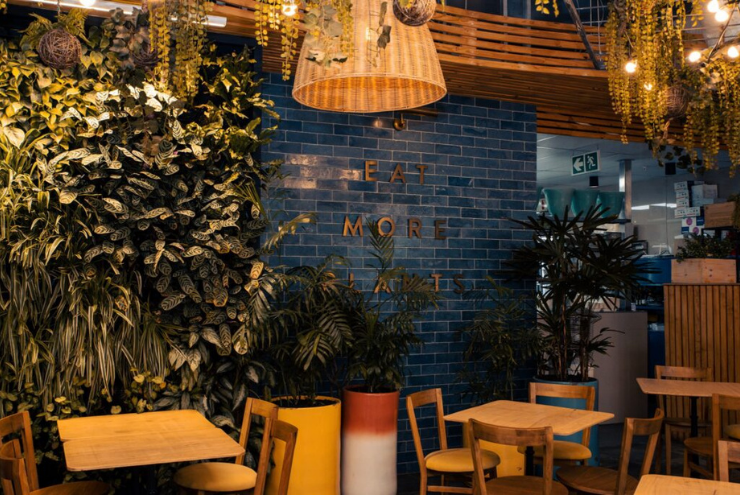 Omnivorous
The idea behind Lexi's Healthy Eatery is simple. Make a plant-based, more sustainable lifestyle a little bit more accessible and convenient.
They consider themselves a mostly vegan, whole-food restaurant encouraging people to eat mostly plants and very little processed food, with options to accommodate those flexitarians out there because not everyone's journey is the same.
And this isn't limited to the menu of a wide range of delicious vegan breakfasts, meals, smoothies and desserts, but the business as a whole. They avoid plastic at all costs, use bio-degradable packaging, only use earth-friendly and chemical-free cleaning products and support local businesses and suppliers where possible, believing that sourcing locally and ethically is one way to chart the course to a better world.
So, whether you are vegan, vegetarian, banting, paleo or just trying to make small healthier, more moral, and eco-friendly choices every day, remember that in the end there are no rules. Eat to make yourself feel good and in a way that makes you proud of what you are putting in your body.
When: Monday to Friday: 9am to 7pm | Saturday: 8am to 7pm |
Sunday: 9am to 4pm (some branches may vary)
Where: Sandown | Modderfontein | The Zone@Rosebank | Pretoria. See here for more details.
Website: lexiseatery.com | Email: info@lexiseatery.com
Facebook: @lexiseatery Instagram: @lexiseatery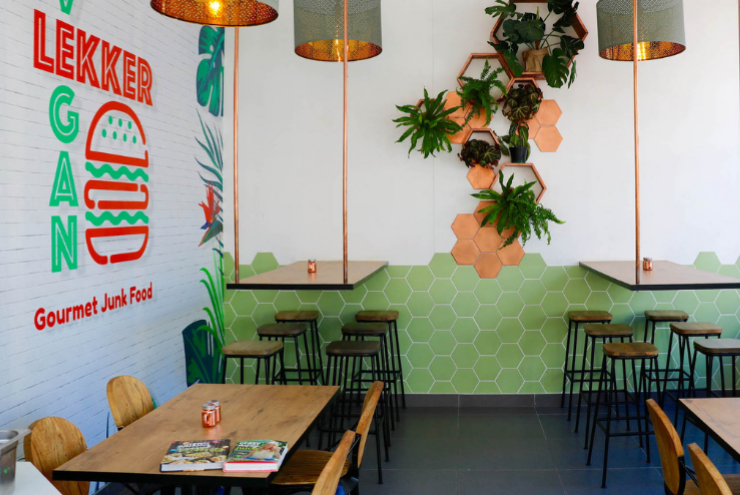 Vegan and Vegetarian
Often people associate veganism with a life of salads and wraps – and as healthy and delicious as these can be, sometimes we all crave a bit of junk food!
Fortunately, Lekker Vegan is dedicated to making you plant-based comfort foods with the best meat, cheese and dairy alternatives, so you won't feel like you are missing out on those indulgent classics like a cheeseburger or gatsby. Most vegans, vegetarians, and flexitarians choose plant-based living for health, environmental or ethical reasons so making vegan food taste like foods you are used to will hopefully make transitioning into a more plant-based diet a whole lot more lekker.
When: Tuesday to Sunday: 11.30 to 8pm (some branches may vary)
Where: 345 Jan Smuts Ave, Craighall Park, Johannesburg | Kyalami On Main Shopping Centre, Kyalami, Midrand
Website: lekkervegan.co.za | Email: info@lekkervegan.co.za
Facebook: @lekkervegan | Instagram: @lekkervegan

Vegan and Vegetarian
Ariel is the owner & creator of Free Food has been imagining and making plant-based creations since 2007. He came up with the name Free Food as it is a provocative and accurate descriptor for the Food he makes – it's vegan + gluten, wheat, sugar, dairy and preservative free.
The cosy cafe offers prepared meals and essentials like pizza bases and burger patties or a menu full of delicious meals you can order to collect, have delivered to you, or enjoy at the venue.
When: Monday to Friday: 8:30am to 4pm.
Where: Delta Rd (cnr Corlett Drive), Birnam, Johannesburg.
Website: freefood.co.za | Email: ariel@freefood.co.za| Tel:082 406 4699
Facebook: @freefoodjhb | Instagram: @freefoodjhb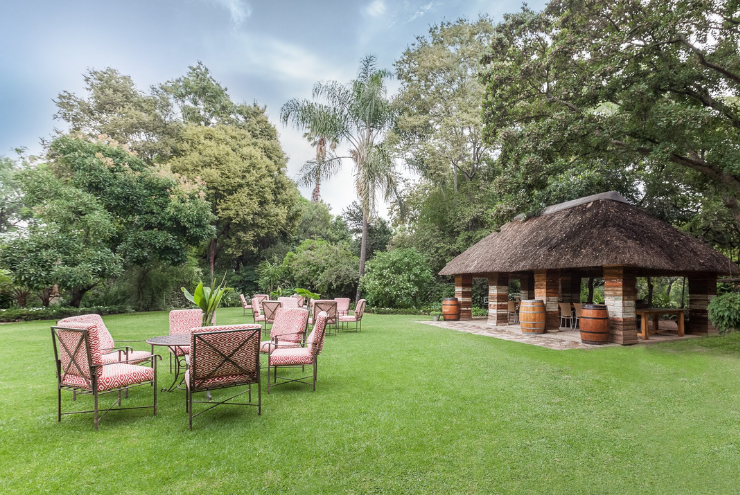 Vegan and Vegetarian
The philosophy of the Leafy Greens Cafe is defined by respect for the earth and human health by showing you that, far from being restrictive, a vegan or vegetarian diet can open up a world of delicious, nutritious possibilities.
The Leafy Greens Cafe believes that eating well can completely change your outlook on your life, and give you renewed energy and passion. So, they're all about keeping things raw and natural wherever possible, adding as little as they can, and taking away the same. Fresh and real food with nothing to hide, they're determined to make things a little bit better, one plant-based dish at a time. Take a stroll through their gardens, treat yourself to a meal that contains only real food, grown and prepared well.
The cafe is situated next to a farm, giving you not only magnificent views but a calm, tranquil environment in which to work, relax, eat and dream. There is also a kids play area so everyone is happy.
When: Monday to Sunday: 8.30am to 5pm.
Where: Plot 328, Rocky Ridge Rd, Beyers Naude Dr. Muldersdrift
Website: leafygreens.co.za | Email: mytable@leafygreens.co.za | Tel: 010 595 4563
Facebook: @leafygreenscafe | Instagram: @leafygreenscafe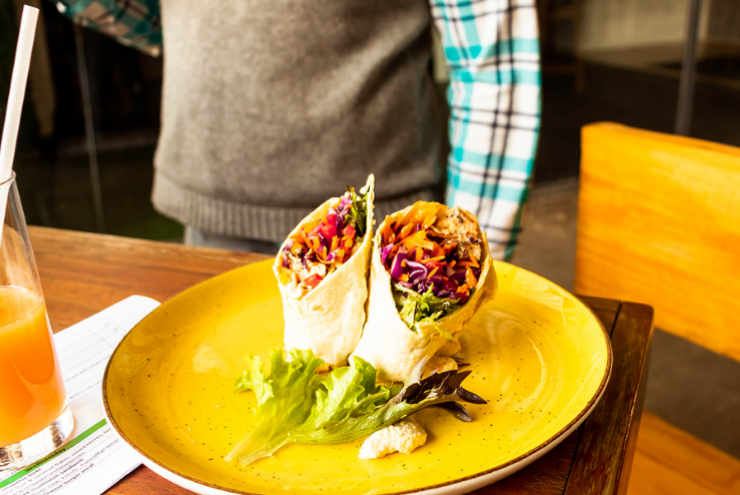 Vegan and Vegetarian
Beetfresh Café & Restaurant in Melville is an inclusive movement catering to vegans and non-vegans alike. Whether you're looking for a place to sit down and enjoy a freshly made meal or on the run and need to grab a takeaway meal or smoothie, the team at Beetfresh is ready to help.
Their production kitchen also prepares convenient, healthy pre-packed meals delivered frozen across Gauteng. These meals are perfect if you are still working on your vegan cooking skill or just don't have time. The prepared meals also cater to gluten-intolerant, diabetics, weight watchers, and fitness bunnies.
On the other hand, if you are confident in your cooking skills, their online shop offers pantry essentials for those who wish to create meals in the comfort of their own space.
When:  Sunday to Thurday: 10am to 7pm | Friday: 9am to 6pm |
Sat: See events calendar on the site for evenings.
Where: Shop 128 4th Ave, 27 Boxes, Melville
Website: beetfresh.co.za | Email: info@beetfresh.co.za | Tel: 084 088 1289
Facebook: @beetfreshcafe | Instagram: @beet_freshcaferestaurant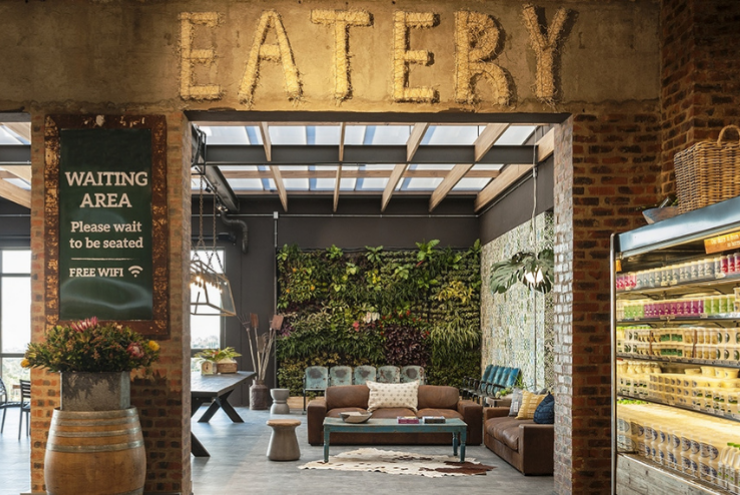 Omnivorous
Jackson's Real Food Market is a small family-run restaurant and store that specialises in alternative food supply that is free of growth hormones, antibiotics, preservatives, chemically manufactured flavourings and pesticides while showcasing local farmers and producers.
You can enjoy their 100% real and organic produce at their eatery before picking up some groceries, it's the perfect place for foodies who want to learn, taste and relax while shopping in a warm and friendly environment.
Shop online for your favourite vegan and organic brands from local suppliers and farmers with honest, old-fashioned, organic and biodynamic principles and ethos. All this to ensure that you get real food at prices that compete with other retailers.
When: Monday to Friday: 07:30am to 6:30pm | Saturday: 7:30am to 5pm |
Sunday and Public Holidays: 7:30am to 5pm.
Where: 300 Bryanston Dr, Entry on St James Crescent, Bryanston |
Kyalami Corner, Cnr Main + R55, Kyalami.
Website: jacksonsrealfoodmarket.co.za | Email: info@jacksonsrealfoodmarket.co.za | Tel:011 463 1598
Facebook: @jacksonsrealfoodmarket | Instagram: @jacksons_real_food_market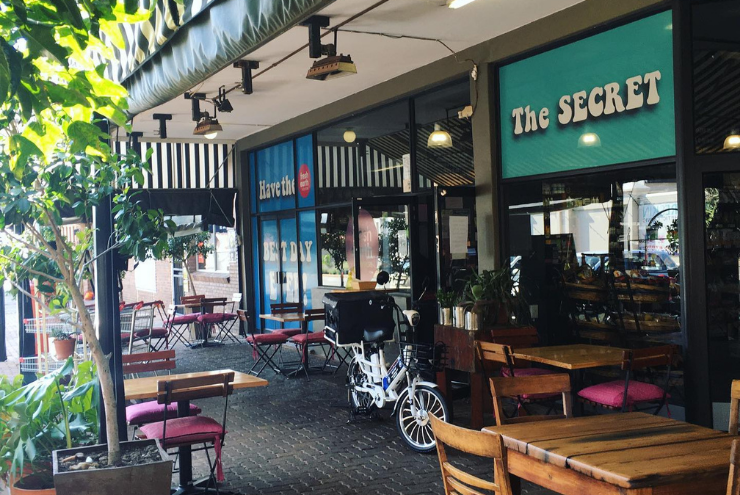 Vegan and Vegetarian
At Fresh Earth creating a new understanding of health and sustainability so that a fresher earth becomes our reality is the desire that drives the business.
Their menu items are created, tried and tested by owner and nutritional chef Matthew Ballenden who loves to create the best quality meals from scratch. Fresh Earth believes that food in its purest form, untainted by artificial additives, sweeteners, colourants and preservatives, is the best tasting and most nutritious food there is.
Besides vegetarian and vegan options, they also offer banting-friendly and gluten-free menu items including a 'Table of Abundance' buffet-style harvest table with fresh bakes, curries, wild rice, beautiful salads, fritters and interesting sides. You can also stock up on fresh produce in-store or order from their online shop.
When: Monday to Saturday: 8am to 5pm | Sunday: 8am to 3pm.
Where: 103 Komatie Road, Emmarentia | 74 Hillcrest Ave, Blairgowrie.
Website: freshearth.co.za | Email: support@freshearth.co.za | Tel: 011 646 4404
Facebook: @freshearth | Instagram: @fresh_earth

Vegan and Vegetarian
Established in 2019 by, Sue Gajathar, The Vegan Chef (TVC) is a Proudly South African affiliated franchise, whose success paved way to four branches throughout Gauteng, with an additional two in KwaZulu-Natal (Durban North and Umhlanga).
Their menu lists a broad selection of plant-based comfort and healthy foods, from vegan Southern Fried Chickn, battered Vish (vegan fish), sticky ribs and burgers, to healthy poke bowls. They are constantly attempting to push culinary boundaries and recipes for the benefit of the consumers.
You don't have to take our word for this restaurant's eminence. They boast accolades such as: Best Vegan Restaurant Globally (voted by @Abillion -August 2021), Best Vegan Southern Fried Chickn, and Best Vegan Franchise in Africa (Lux Life UK).
When: Times will vary on store location. See here for more.
Where: Sandton, Craighall, Midrand, and Pretoria. See here for more.
Website: theveganchef.co.za | Email: info@theveganchef.co.za | Tel: 072 117 8550
Facebook: @theveganchef01 | Instagram: @theveganchef01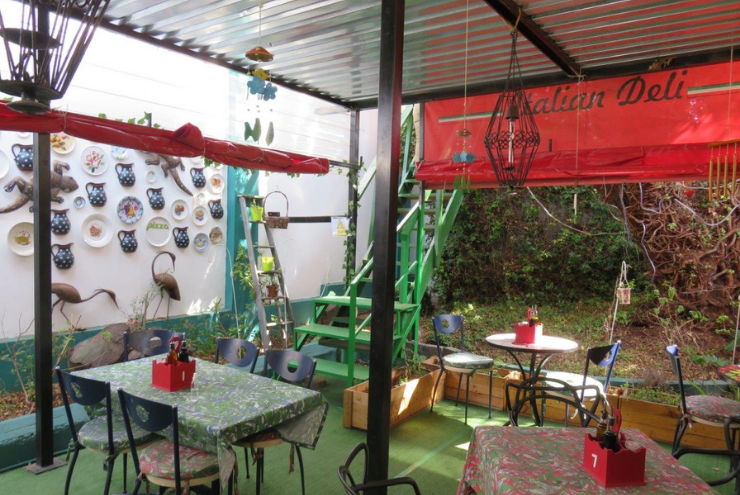 Omnivorous
"Sei Di Casa" translates to "You're at home"
With this in mind, Vegan e Meet Italy, found their niche in the plant-based food industry by cultivating their own style of home-cooked meals with a touch of Italian love.
Having to provide meals for vegan and omnivorous clients, they took it upon themselves to obtained two separate kitchens, in order to avoid their strict no-food-contamination protocol.
With organically grown produce, and grocery goods imported all the way from Italy, one is bound to feel an immense and prominent quantity of cultural ambience and flavours.
When: Monday to Sunday: 9am to 9:30pm.
Where: 4 Rutland Ave, Craighall Park, Randburg, 2196.
Website: veganitaly.co.za | Email: italyvegan@gmail.com | Tel: 079 325 8486
Facebook: @VeganeMeetItaly | Instagram: @vegan.e_meet.italy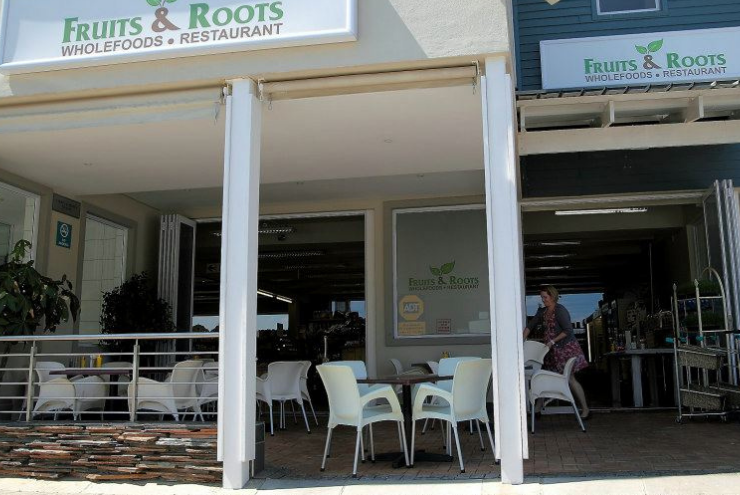 Vegan and Vegetarian
Since it began in 1985, Fruits and Roots wholefood emporium has become an institution of healthy eating, providing the freshest, tastiest and absolute best that Mother Nature has to offer.
They are especially proud of the in-house vegetarian restaurant, which is an integral part of the shop, flowing out into a light and airy courtyard.  It is the ideal venue for a meal with like-minded food-conscious friends (or even more sceptical friends). You can enjoy daily vegetarian buffet featuring a selection of dishes that can possibly even inspire your own cooking.
They also offer an extensive range of products that cover all aspects of leading a greener lifestyle including an extensive range of supplements, body care, and house cleaning products. Just pick up the ingredients you need from their natural and organic foods store and you're ready to go!
When: Monday – Friday: 08:30 to 4pm | Saturday 08:30 to 2pm.
Where: Hobart Corner Shopping Centre, c/o Hobart & Grosvenor Rd, Bryanston.
Website: ruitsandroots.co.za | Email: info@fruitsandroots.co.za| Tel: 011 463 2928
Facebook: @fruitsrootsbryanston | Instagram: @fruitsandrootsb