From shaping and fabricating clay or cloth to designing with paint or graphite, we've compiled a list of hands-on activities in and around Johannesburg for some of the most engaging spots where you can get imaginative and thusly, create. 
Have we missed any of your favourite spots? Please let us know in the comments below or email editor@whatsoninjoburg.com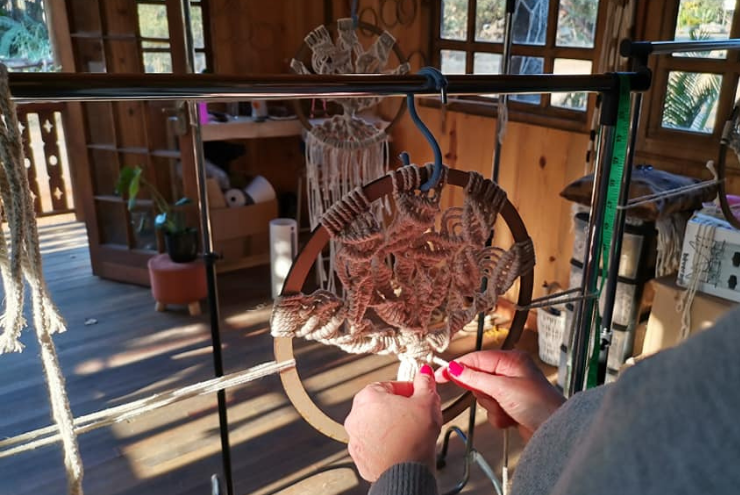 In August 2019, Macrame & Co was introduced to our keen crafters in search of a new creative hobby, and have built a small, but wonderful community ever since. This centuries-old fibre art is a calm and therapeutic way to unwind after a busy week, as you focus on creating different macrame knots.
A variety of regular themed classes are on offer, where students can learn how to make boho macrame wall hangings, mirror mandalas, plant hangers, hammocks, and other interesting accessories. During each class, founder Kim offers focused guidance and attention while you learn a series of macrame knots and patterns.
All materials are included, and all levels including complete beginners are welcome to attend. Private lessons, birthday parties, and kitchen tea party events are also on offer.
The workshops are held at Salvage Venue, a unique urban backyard venue built mostly from salvaged materials.
Cost: Varies based on events. See here for more details.
When: Selected Saturdays, from 12:30pm – 3:30pm
Where: Salvage Venue, 2 Johan Rd, Honeydew, Johannesburg
Email: macrame.kimandco@gmail.com
Facebook: @macrameandco | Instagram: @macrameandco_za

Founders, Lesedi and Carol, started the concept of Art Delight from their reciprocal love of art, wine, and exploring social spaces on a budget.
The studio is situated in Maboneng and runs weekly 3-hour sessions, which include weekends. No previous experience is needed as the atmosphere is aimed to be relaxing and social.
With their sip and paint classes, Art Delight promises vibrant evenings where one can learn to paint their own unique work of art, whilst mingling with friends as they sip on a glass of their preferred drink. They also offer Canvas or bisque painting and include all materials, even your own finished artwork to take home. A complimentary drink is also included in the ticket rate.
Cheese and other light meal platters can be ordered at the venue. Bookings can be made via Instagram, Whatsapp, or online at artdelight.co.za
Cost: R350pp (includes complimentary drink)
When: Tuesday – Sunday:  9am – 10pm
Where: Unit E1, Market Up Office Park, 10 Van Beek Street, Maboneng, Johannesburg
Website: artdelight.co.za | Email: info@artdelight.co.za | Tel: 076 734 7225
Facebook: @Delightatart | Instagram: @artdelightt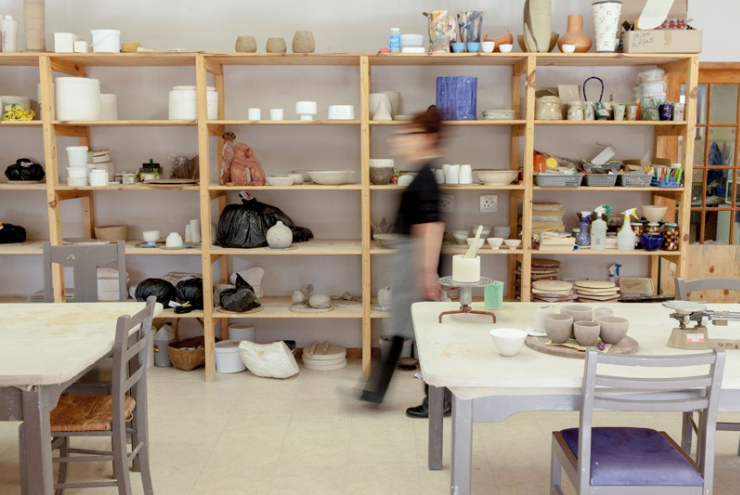 You've seen so many shops, studios, and cafes that offer pottery painting that you've reached the stage of wanting to make your own pottery. It's a natural progression fuelled by the feeling of having that raw cup, plate, or figurine head in your hand. At The Pottery Studio in Bryanston, seasoned clay professionals, John and Michelle, will expand your horizons into the full-body experience that is pottery making. They don't offer once-off lessons as students are encouraged to learn the basics first before then taking their time with a project like a vase or wall mount.
The Pottery Studio sells hour-long lessons in batches of four and eight, once a week or twice a week for a month, and includes all the materials in the pricing. The studio also caters for varied schedules, offering night classes on Tuesdays to Thursdays to supplement the usual morning slots, so there's no excuse not to roll up your sleeves and get stuck in. 
Cost: R2200pp for one lesson, per week for four weeks | R4000pp for two lessons per week for four weeks
When: Classes are three hours long and run once a week for four weeks in a month on Mondays, Tuesdays, Wednesdays, Thursdays and Saturdays
Where: 24 Old Kilcullen Road, Bryanston, Johannesburg
Website: potterystudio.co.za | Email: johnshir@gmail.com | Tel: 083 407 5968
Facebook: @potterystudiobryanston | Instagram: @the_pottery_studio

At the Lillian Gray Art School, they teach classes that range from toddlers, teens, and tweens, to adults of all ages, which permits a safe space to be creative, without judgment. These classes and workshops offer a vast and diverse selection. From entertaining paint nights to workshops for watercolouring, printmaking, face-drawing, and photography. The school also recently added its very own online store, with ideal products for its students.
In case you were wondering, Lillian Gray is a Contemporary South African Fine Art's Artist with international recognition and displays in New York, London, Spain, Chicago, and Miami. She believes that her work must empower people to reach their own creative pinnacles whilst also serving as an investment to all her patrons.
Cost: Classes and workshops vary from R550 – R1,950pp
When: Various times. For more booking information see here.
Where: Lillian Gray Art School, 82 Kessel St, Fairland, Johannesburg.
Website: lilliangray.co.za | Email: hello@lilliangray.co.za | Tel: 076 828 2448
Facebook: @lilliangrayart | Instagram: @lilliangrayart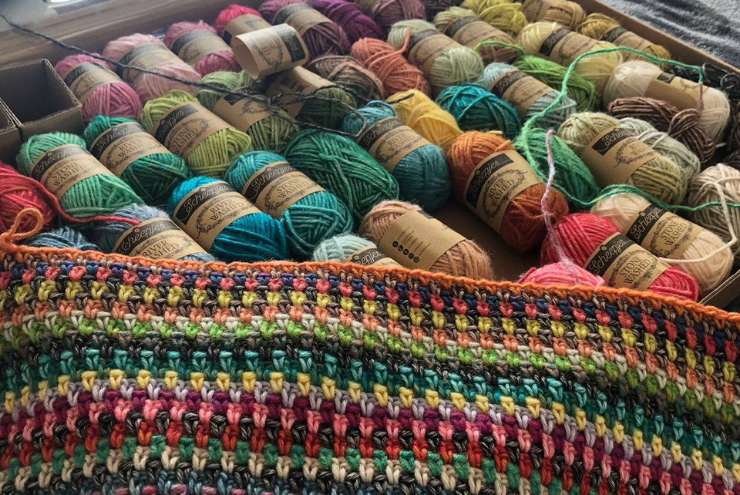 This Greenside gem has been servicing the needs of knitters and seeing to sewers for over a dozen years. With humble beginnings in a single room where friends and business partners Adrienne and Irene sold thread, to one of Joburg's best-stocked thread and needlework stores, The Yarn Tree has grown strong and sturdy over the years. In that time, they have also expanded the store to offer workshops, including quilting and punch needling.
Patrons are also invited to create their own classes and workshops based on their needs, and the wonderful ladies at The Yarn Tree will see to their fulfillment thanks to four separate teaching areas. Or, if you're not sure what skills you're looking to practise or gain, The Yarn Tree team will tailor-make the class to your needs – birthday parties and get-togethers are also welcome.
Stocked with the country's finest threads as well as a range of imported yarns and accessories, get your fingers working at The Yarn Tree. 
Cost: Punch needling 3-hour workshop R375pp | Create your own class/workshop from R200pp 
When: Monday – Saturday, excluding Tuesday and Thursday
Where: 8 Chester Road, Greenside East, Johannesburg
Website: theyarntreesa.co.za | Email: theyarntreesa@gmail.com | Tel: 082 725 1968
Facebook: @yarnmad | Instagram: @the_yarn_tree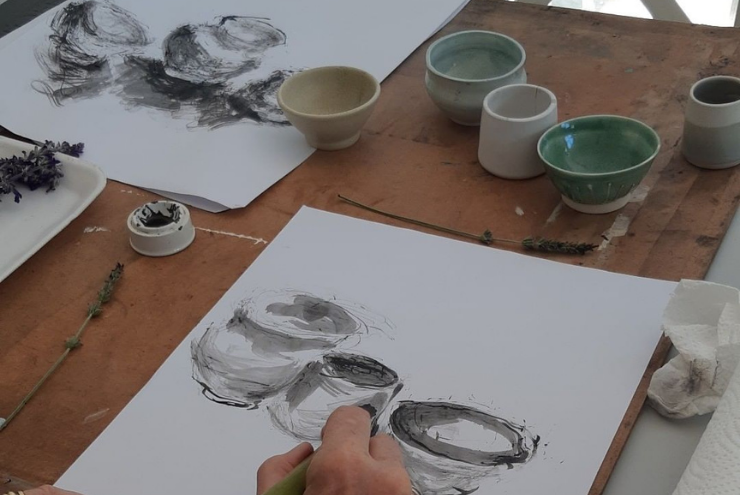 Step things up at the Fine Arts Workshop. Whether in the kitchen with our rotation of personal recipes, or chasing a qualification or course to hone your professional skills, we can't be static for too long. Beginners are welcome but those who have basic foundations and skills of art are invited specially to enhance those skills with like-minded folk.
Founded in 1997 by University of Cape Town Fine Arts graduate, Taryn Millar, the workshop is centrally located and its reputation today is built on 25 years of experience.
Artists need to provide their own painting materials as they'll be immersed in a world with real-life models and understand the intricacies and nuances of drawing with graphite. Classes are scaled to cater for the level of artistic experience, with the open studio classes at R2800 for 12 lessons and foundation oil painting costing R4800 for 11 lessons. 
Cost: Open studio classes R2800pp for 12 lessons | Foundation drawing R4400 for 12 lessons | Foundation oil painting R4800 for 11 lessons 
When: As per course details
Where: The Riverclub, Sandton, Johannesburg
Website: thefineartsworkshop.co.za | Email: taryn@thefineartsworkshop.co.za | Tel: 082 904 3720
Facebook: @TheFineArtsWorkshop | Instagram: @millartaryn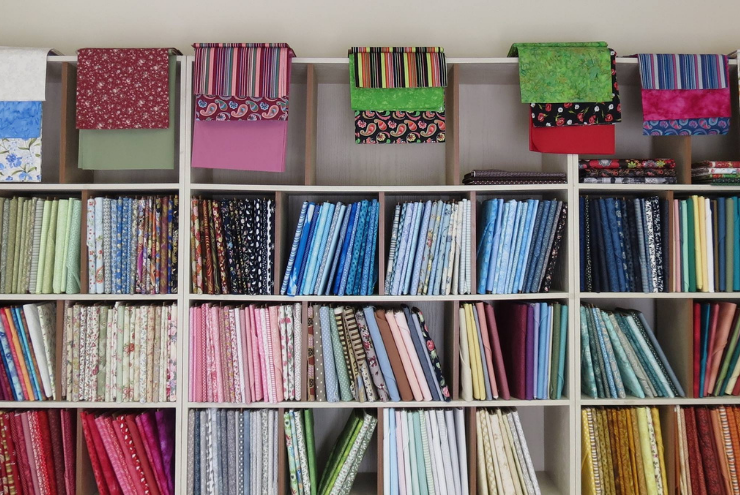 Nestled in the avenues of Edenvale, Lavender & Time is your one-stop haberdashery spot. Stocking an extensive range of quilting fabric, embroidery thread, knitting needles, wool, and accessories, which are used in the weekly classes, it was described by one customer as "a shop you can spend hours in". Charmaine and the rest of the team take care of you as Shan, Dianne and Dorothy come in to take weekly quilting, embroidery and smocking classes, all charged at R300 per three-hour class.
The Lavender & Time team has spent years moulding the business into the kind of welcoming space only needlework can create. Be sure to check their website for a detailed schedule of the month's classes and be sure to book in advance as classes are known to fill up quickly especially Shan's quilting class. The kettle's already boiling at Lavender & time and they've got a cup ready for you, so come on over and let's get those needles working. 
Cost: R300pp per three-hour class
When: Quilting on the first and third Wednesday, and every third Saturday of the month | Combined embroidery and quilting classes every Thursday.
Where: 80 7th Avenue, Edenvale, Johannesburg
Website: lavenderandtime.co.za | Email: info@lavenderandtime2.co.za | Tel: 063 551 6909
Facebook: @lavenderandtime80 | Instagram: @lavenderandtime1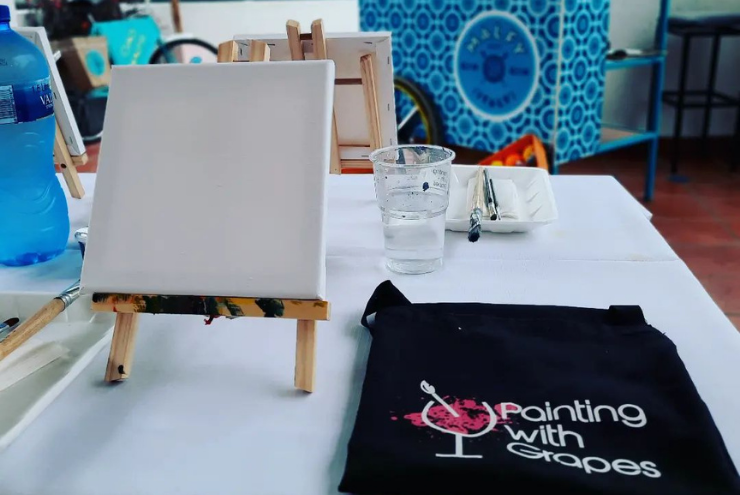 Painting with Grapes offers exciting pop-up paint and sip classes in Johannesburg that are simple, fun, and specifically aimed at beginners. In other words, a quirky and unique date night for you and your beloved friend or partner.
In these classes, it's not only the creativity that flows but also the wine. Paint your own version of beautiful artwork, while you wield a glass of wine in one hand and a paintbrush in another. Each class is led by an expert artist who shares industry tips and tricks in easy step-by-step methods to help students create stunning art pieces. All painting materials are provided, such as a canvas, easel, paints, brushes, and an apron.
Painting with Grapes also caters for private parties, events, and team-building activities.
Cost: R360pp
When: See here for more information.
Where: Locations are event based
Email: paintingwithgrapesjhb@gmail.com
Facebook: @painting-with-Grapes-jhb | Instagram: @paintingwithgrapes_jhb

Founded by David da Silva and Janus Boshoff in 2014. The Alternative Print Workshop (APW), was dreamt up to provide an environment that is not only educational, but also inspirational to maintain creativity, whilst students and enthusiasts can learn about the old processes in antiquated venues.
With classes of historical photographic processes in darkrooms, and craft workshops for bookbinding, printmaking and marbling, all taught by renowned artists, the APW is a hands-on must.
The workshops consist of theoretical and practical elements but are structured to leave room for exploring and experimenting. Most methods taught by APW can easily be applied at home, however, the Pinhole and Creative Darkroom workshops do require a darkroom space. All materials required for these activities can be purchased from APW.

Cost: Prices range from R700 – R2,600pp dependent on workshop
When: Weekdays: 8am – 5 pm. Workshops on Weekends. See events for more details.
Where: Parkside Centre, corner of Ostrich & Parrot Streets, Bromhof, Randburg
Website: alternativeprintworkshop.co.za | Email: dennis@printworkshop.co.za | Tel: 082 450 8489
Facebook: @AlternativePrintWorkshop | Instagram: @alternativeprintworkshop