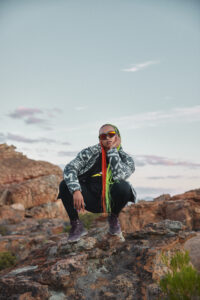 Cape Union Mart has launched the second, limited-edition capsule, the K-Way MMXXI Open Road streetwear collection.
The new K-Way MMXXI Open Road collection is made from sustainable fabrics that are fully technical – allowing the wearer to go from slope to street. With a highly functional, technical yet bold trendsetter aesthetic – "gorpcore" – specifically targeted at younger fashion enthusiasts, the new age range explores a "street flair" without taking away from the quality and technicality that makes a K-Way product.
Address: The K-Way MMXXI Open Road collection is now available exclusive to Cape Union Mart in stores and online.
Tel: 086 033 3329
Email: customer-service@capeunionmart.co.za
Website: capeunionmart.co.za
Facebook: @capeunionmart
Instagram: @capeunionmart