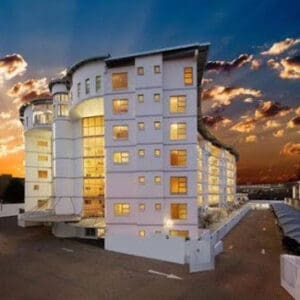 At Splice Urban Properties Airbnb, the team is dedicated to ensuring that each stay is as memorable as it is luxurious.
From three beautiful penthouses to their quaint and funky garden apartments, each apartment has a unique look and feel with added touches to make each Airbnb stay feel even more like a home away from home. All their apartments are self-catering and located in the award-winning building, Splice.
They are also located close to Sandton, Houghton, Rosebank, Melrose Arch and some of the best shopping centres in Johannesburg.
Address: 4 Main Ave, Splice Riviera, Killarney, Sandton, Johannesburg
Tel: 010 020 3670
Email: reservations@sitebat.com
Website: www.splice-urban.com
Facebook: @spliceurbanproperties
Instagram: @spliceurban