With so many things to do in a day and only so few hours, it's often hard to get around to everything. Online shopping has changed that concept possibly and hopefully forever. You no longer have to stand in dreadful queues or endure the endless search for open parking spaces, only to find a tiny car masquerading as an available spot. Or when one has to shop for functions or parties, and you end up with a massive trolley of alcohol, then people stare at you as though you're the town drunk. In this article, we will look at some of the companies we can thank for alleviating these worries and trials.
Have we missed any of your favourite spots? Please let us know in the comments below or email editor@whatsoninjoburg.com
Wine in the Warehouse has spent the last few years building an alliance with some of the most well-respected and unique wine farms. With over 50 partners across South Africa, these guys boast an impressive catalogue of over 550 different wines.
Their online store makes it easy to buy your favourite wines by the case. Every case is sold at cellar door prices and delivered nationwide. Ultimately, this ensures stocking your private collection is now more accessible, affordable, and convenient than ever before. It is also worth mentioning that the delivery is free if a customer purchases three cases or more.
With such an extensive range of 'bottled poetry', it is an easy call to make. Whether you crave something new or your preferred favourite bottle, Wine in the warehouse will meet your needs.
Where: Online
When: All hours
Website: wineinthewarehouse.co.za | Email: info@wineinthewarehouse.co.za
Facebook: @WineInTheWarehouse | Instagram: @wineinthewarehouse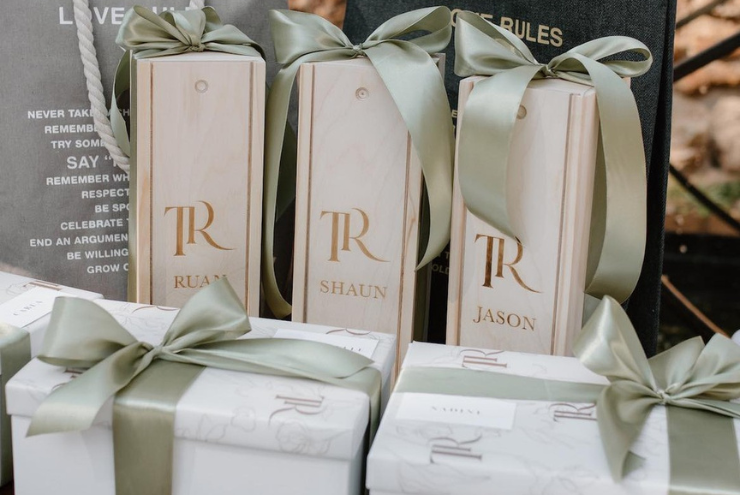 Wine Gifts is a little different than your average online alcohol store. Founded in 2010, they specialise in manufacturing and crafting individual one-of-a-kind gifts to big corporate companies and us average joe customers alike.
Gifts can bear a lot of meaning. It can symbolise friendship or rewards and success. That is why with fun custom products ranging from wine racks, boxes and bags, glasses, and cork products, to personalised labels, Wine Gifts provides the ideal platform for corporate events, birthday parties, or special occasions.
Check out there catalogue for best sellers here, to find the perfect gift for personal necessity.
Where: Online
When: Weekdays 9am to 5pm
Website: winegifts.co.za | Email: info@onlinewineclub.co.za | Tel: 061 345 1328
Facebook: @winegifts | Instagram: @winegifting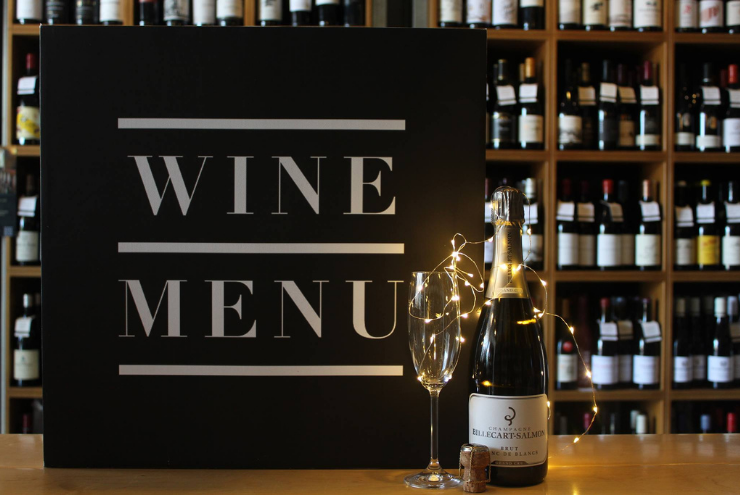 In Kramerville, you can find a specialist and boutique wine store named Wine Menu. This beautiful business was opened in 2013 by Corlien Morris. So, it might be relatively new in the scene, but by focusing on sourcing some of the best quality local wines, they definitely know what they are doing. The Wine Menu catalogue houses a wide range of less popular but interesting varieties, which are not readily available in your general stores, making them ideal for people wanting to support local.
Wine Menu is set out to not only provide a simple trading service but also to educate the clients with every interaction. Follow their social media to find out more about the tastings and masterclasses that they hold on a regular basis. See here for more.
Where: Kramerville and Online
When: Monday to Friday 9am to 5.30pm | Saturday 9am to 2pm
Website: winemenu.co.za | Email: sales@winemenu.co.za | Tel: 011 440 5498
Facebook: @winemenu | Instagram: @winemenusa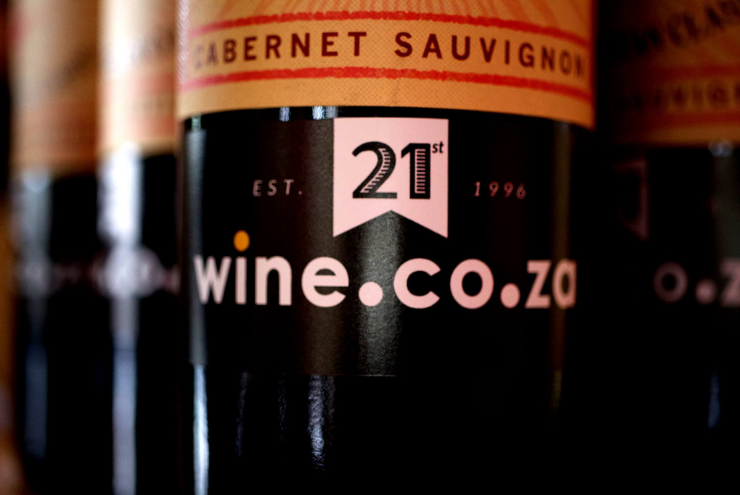 Here's a little something different to your typical door to door wine retailer. Whether you need a few bottles of wine or would like to stay updated and notified about the news and happenings of the wine farms and wine industry then wine.co.za might be the company for you. See here for more about their blogs or here about the latest news regarding the wine industry.
Another quirky add-on to this website is the highly entertaining and very educational videos, where they teach their followers more about different types of wines and nodes, and additionally what flavours or foods to pair best with specific wines. Watch here.
Don't tally the benefits or disadvantages of signing up for their newsletters, subscribe now to ensure you catch all the latest gossip in the world of liquified and fermented grapes.
Where: Online
Website: wine.co.za | Email: info@wine.co.za
Facebook: @wine.co.za | Instagram: @wine.co.za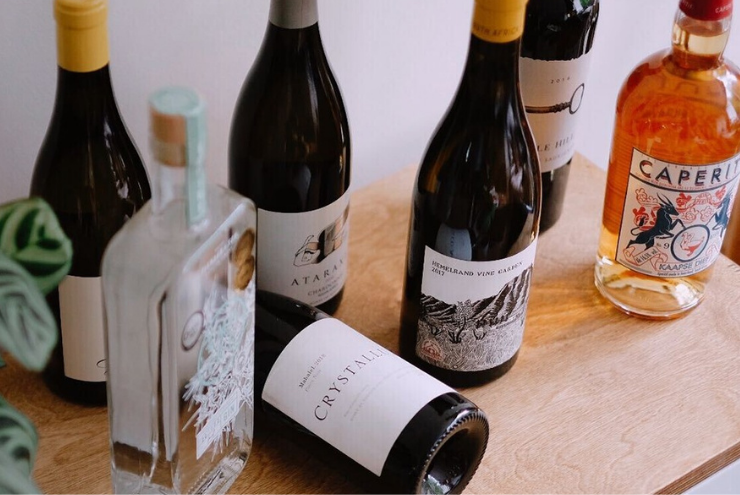 Being South Africa's original online wine store since 1998, Cyber Cellar is the quintessential personification of its name and has been voted as one of SA's top online wine retailers. With all the latest deals and specials, discount vouchers and wine tips up for grabs, this online shop is an easy pick for anyone that knows precisely what they want.
One of the elements that make this online wine delivery site a favourite, is their conscious wines selection, not to mention the fact that they do nationwide delivery. See here for more about the sustainable wines and their farms.
Where: Online
When: Weekdays 8am to 5pm
Website: cybercellar.co.za | Email: support@cybercellar.com
Facebook: @cybercellar | Instagram: @cybercellar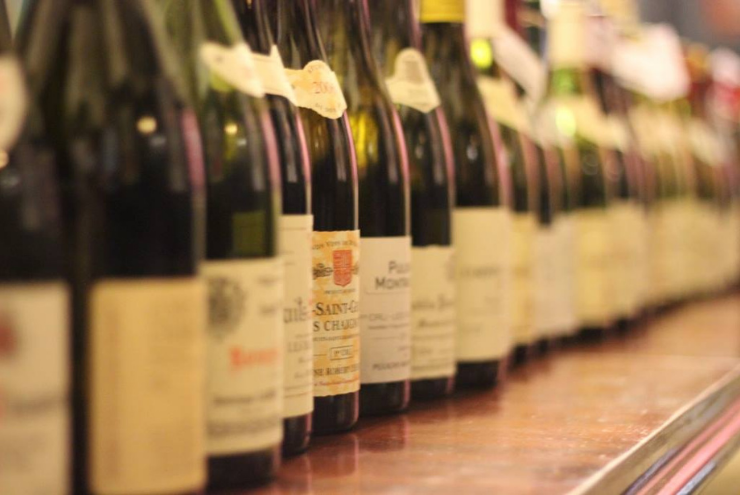 Established in 2000, Great Domaine initially imported fine wine from a small group of top domaines in Burgudy, France. With the primary focus on importing domaines that are at the very top of the qualitative scale in their respective regions.
Having started with only six domaines, the company has currently grown to an impressive twenty-six domaines, comprising 86 producers. These include the likes of Domaine de la Romanée-Conti, Domaine Didier Dagueneau, Vega-Sicilia, Sassicaia, Soldera, Jean-Louis Chave and Château Petrus.
By providing a window into what makes these producers and wines so unique, we get to indulge in the wines you would generally struggle to find elsewhere in the fine wine market, especially Burgundy.
Where: Melrose Estate and Online
When: Weekdays 8am to 5pm
Website: greatdomaines.co.za | Email: info@greatdomaines.co.za| Tel: 011 778  9337
Facebook: @greatdomaines | Instagram: @greatdomaines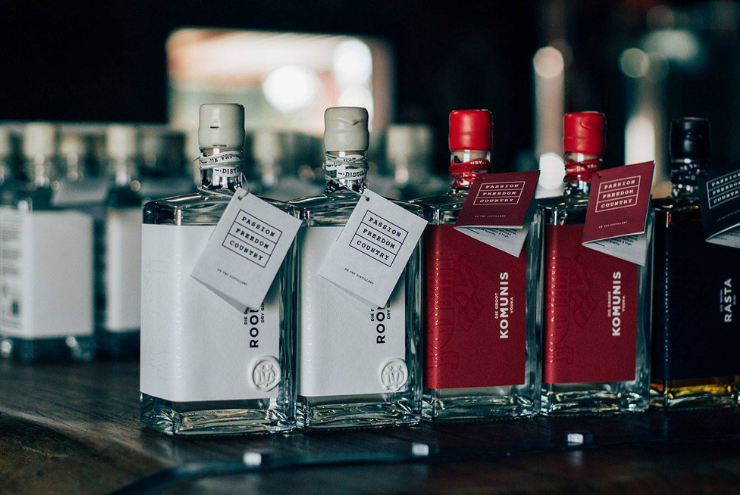 As one of the first businesses on the scene to deliver alcohol to your door, there isn't much one can say about Norman Goodfellows that isn't already known. They're the providers of the most comprehensive range of fine wine, premium spirits, malts, soft drinks, alcoholic gift boxes, and party services.
Established over thirty-five years ago, they have time on their side and have garnered a reputation as Joburg's finest wine and spirits merchant. Norman Goodfellows takes pride in its products, people and passion for creating premium drinking experiences.
Where: Melrose Arch and Online
When: Monday to Saturday 9am to 6pm | Sunday 9am to 2pm
Website: ngf.co.za | Email: joao@ngf.co.za | Tel: 010 140 8700
Facebook: @NormanGoodfellows | Instagram: @normangoodfellows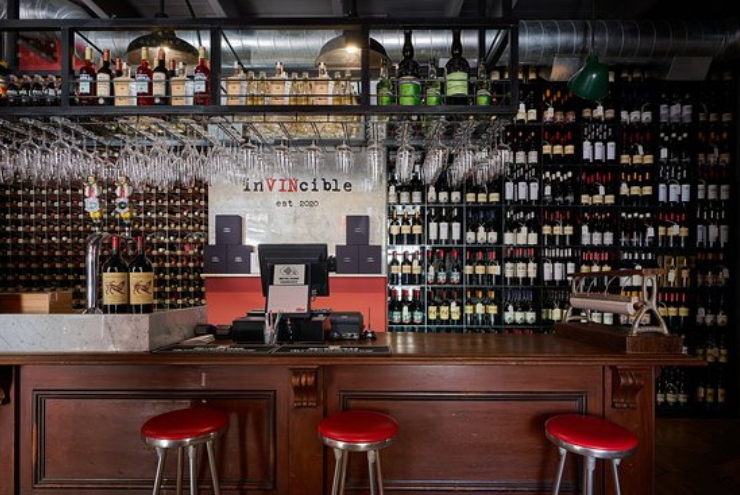 The internet has made a lot of things possible, but we are thankful that it brought people and companies closer. Now we can enjoy the flavours from the glorious farms of Franschhoek without leaving the city of Gold, thanks to InVINcible Wine.
Be sure to check out the occasional library wines that they have available from the Vinotèque. It is a specialised list that they curate and change up often enough to keep things interesting.
See here for more about the aforementioned library wines.
Where: Franschhoek and Online
When: Monday to Saturday 9am to 6pm | Sunday 10am to 4pm
Website: invincible.wine | Email: hello@inVINcible.wine | Tel: 021 204 5500
Facebook: @inVINciblewineshoppe | Instagram: @invincible_franschhoek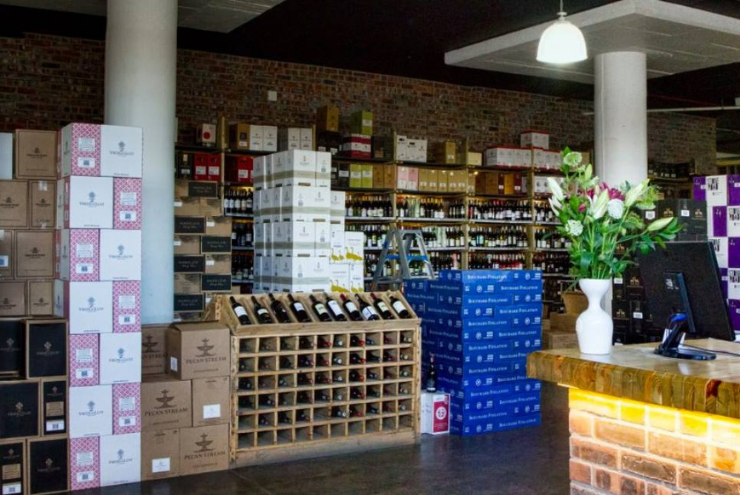 Get Wine is a perfect example of a small project that transformed into great success. What originally started as brothers sourcing fine local wines to their friends via Van Riebeeck Wine Promotions, their clientele base received a surge of exponential growth over two years, resulting in the establishment of Get Wine in 2005.
Moving forward from selling unlabelled wines, they eventually added labelled wines to their catalogue a few years later. As they grew so did their service. They now also have an informative section regarding winemakers of South Africa and the general local wineries and wines.
With their philosophy of providing quality local wines at competitive prices to all those that share a passion for wine, we recommend a store that supports local.
Where: Online
When: Monday to Friday 9am to 5:30pm | Saturday 9am to 1pm
Website: getwine.co.za | Email: info@getwine.co.za | Tel: 021 461 2891
Facebook: @Getwine | Instagram: @getwine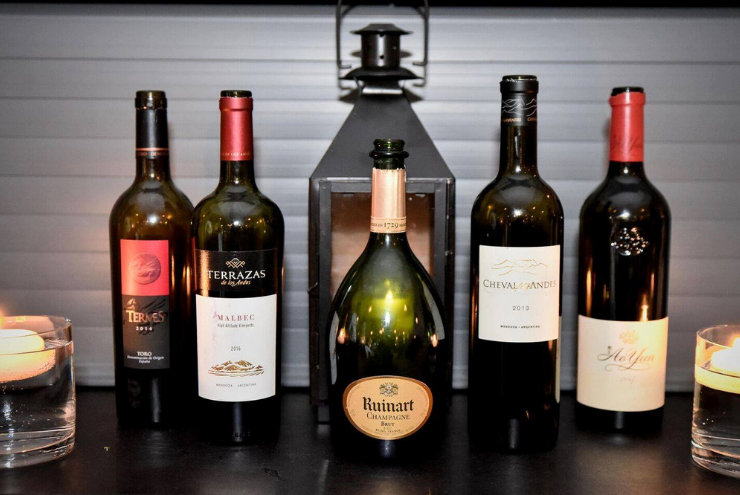 Wine Cellar is an online merchant of fine wines stored in their specialised facility in Observatory, Cape Town. Although they are based in the Western Cape, they have been hosting regular benchmark wine tastings here in our beloved Jozi, as well as Cape Town and Stellenbosch. This includes the Young Guns™ event, which has been a success since it started in 2011.
Many of these events have placed the spotlight on new and rising producers in the industry of winemaking. And with their team of knowledgeable professionals, they're more than happy to provide personal recommendations to further enlighten the wine consuming community.
See here for more about Young Guns™ events.
Where: Online
When: Weekdays 8am to 5pm
Website: winecellar.co.za | Email: info@winecellar.co.za | Tel: 021 448 4105
Facebook: @WineCellar | Instagram: @winecellarcoza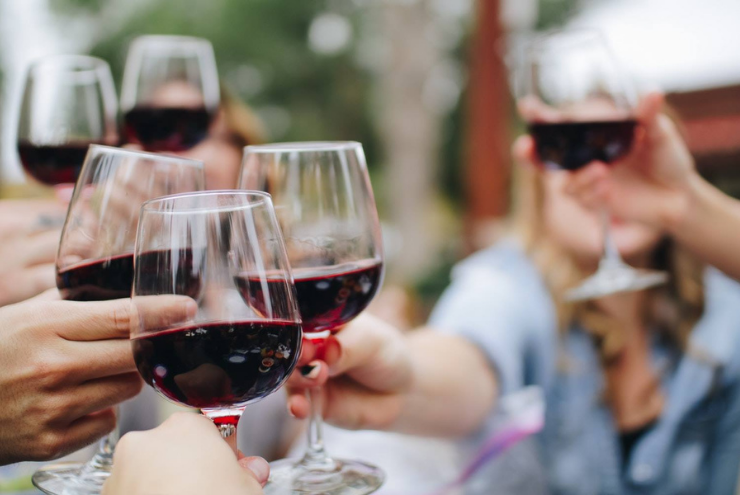 In 1986 Wine of the Month sprung forth with the purpose of assisting lovers of wine to discover the best wines at the best prices. Colin Callard was the weaver of this dream and has made it what it is today.
Wine of the Month possesses its very own panel of wine judges who taste and curate a catalogue of over two-thousand wines a year. These wines are all judged in a blind tasting to ensure that there is no favouritism in brand or inceptions regarding nodes or flavour.
All of their wines can be purchased online and directly delivered to your door throughout South Africa and its neighbouring countries.
Where: Online
When: Weekdays 8am to 4.30pm
Website: wineofthemonth.co.za | Email: cheers@wineofthemonth.co.za | Tel: 021 492 4092
Facebook: @wineofthemonthsa | Instagram: @wineofthemonth

Wine Folk is the sort of company one would look at and question their sagacity in comparison to their age. Basically, a youngish business that holds a lot of knowledge and potential. Established in 2010 by a few passionate wine personalities to supply wines directly to consumers, in a door-to-door manner.
The stock that the catalogue has on offer is a little unusual but definitely part of the appeal. From box wines to canned wines and spirits to non-alcoholic wines, Wine Folk is a company interested in the contents of the bottle and not what's on the label. Therefore, they have a smaller catalogue but a more refined one instead.
See here for more about the unCANny containers.
Where: Online
When: All hours
Website: winefolk.co.za | Email: folk@winefolk.co.za 
Facebook: @Winefolk | Instagram: @winefolkza