Are you tired of always going to the same old spots, drinking the same old drinks and seeing the same old crowd wherever you end up? Joburg is a massively intricate and large city with a variety of things to see and do. Planning dates within the 'known' can easily negate the magic. That is why we set up a brief list of date ideas in Johannesburg to help introduce new venues and concepts to the hermits and homebodies, or those regulars always frequenting the same places.
Have we missed any of your favourite spots? Please let us know in the comments below or email editor@whatsoninjoburg.com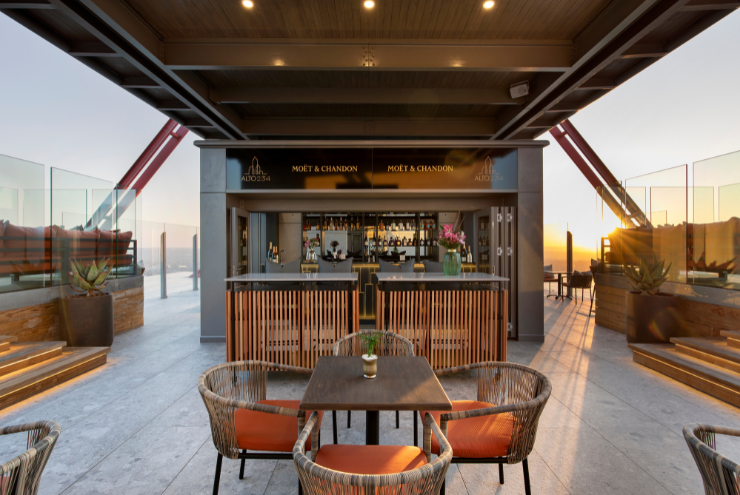 Never before has Johannesburg seemed so vast and breathtakingly picturesque all at once. Alto234 is the highest urban bar in the whole of Africa, with a 360-degree view of Jozi and its secret jungle.
Open daily, Alto234 is situated on the rooftop of the glamorous Leonardo in Sandton city and offers a variety of experiences throughout the day. Each one of these experiences is held at different times to ensure guests book and view the Johannesburg horizon at a time best suited to them.
Engage in a memorable evening as you and your date partake of the luxurious tapas snacks and signature cocktails whilst acknowledging the beauty found in the panoramic view of the city of gold.
Where: 57th Floor, The Leonardo, 75 Maude St, Sandton
When: All week: 11am – 11pm
Website: alto.co.za | Email: altoinfo@alto234.co.za | Tel: 087 536 0000
Facebook: @alto234bar | Instagram: @alto234bar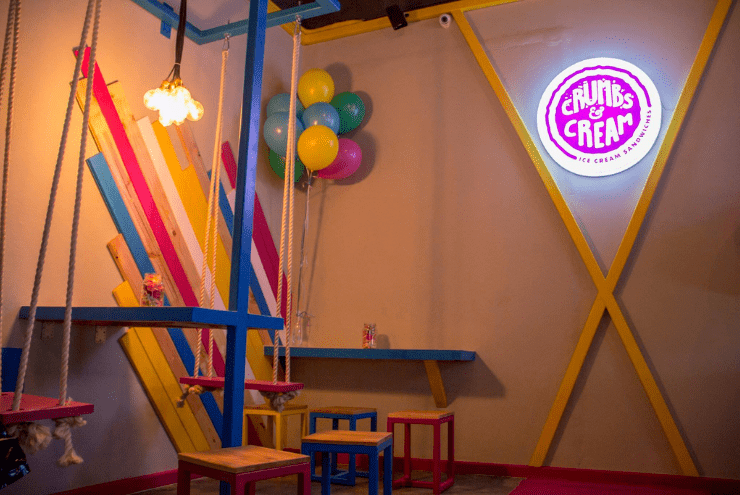 Can't decide if you want a delicious dry biscuit or a mouthful of silky soft ice cream? Why not have them both simultaneously?
Crumbs and Cream is a massively popular ice-cream sandwich brand that made its debut in Cape Town, back in 2016. In one year, Crumbs and Cream achieved such great success that it granted the opening of a second store in 2017 at Illovo Junction. This was a dream come true for the entrepreneurial sisters, Or Lahat and Sahar Ben Artzi.
Boasting a variety of delicious milkshakes, snacks, and ice-cream sandwich combinations, this venue is the ideal date for lovers of sweet things.
Where: 178 Oxford Rd, Illovo, Sandton
When: All week: 8am – 10pm
Website: crumbsandcream.co.za | Email: hello@crumbsandcream.co.za | Tel: 076 812 5307
Facebook: @icecreamcrumbsandcream | Instagram: @crumbs_and_cream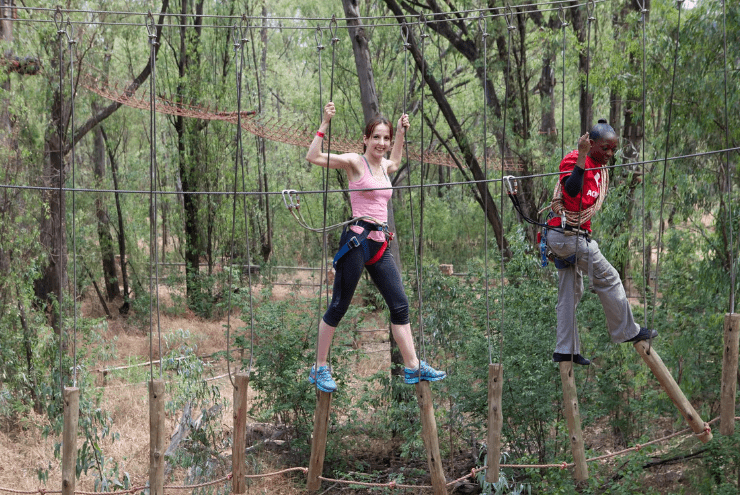 This award-winning adventure park needs no writer to gloat about its successes. The sheer fact that it possesses the ability to open shop in nine different locations is evidence enough.
From as far and wide as the Garden Route to Garsfontein, Acrobranch has made its name known to the adrenaline-seeking jungle climbers and tree-swinging sliders of today.
Acrobranch is the perfect date for sporty couples looking to show off their grit, guts and gumption. A test of climbing ability, mobile ingenuity and courage regarding heights is the main factor of this date idea.
Where: 27 Club St, Senderwood, Germiston
When: Wed – Sun: 9am – 5pm
Website: acrobranch.co.za | Email: bookings@acrobranch.co.za | Tel: 086 999 0369
Facebook: @Acrobranch | Instagram: @acrobranchza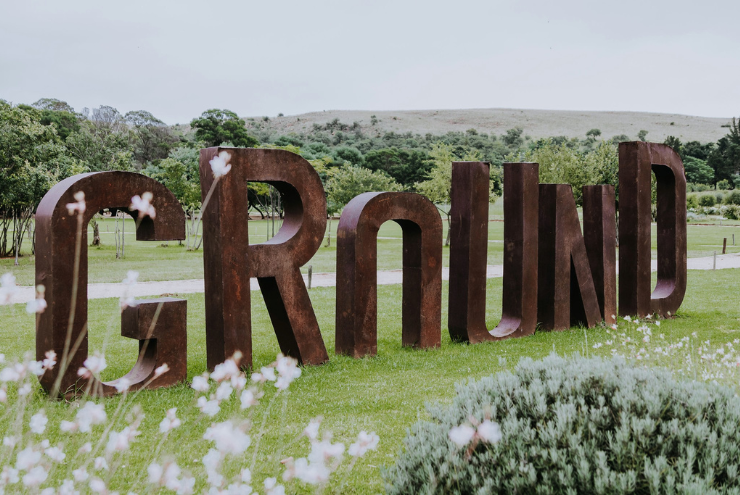 Home to the 'Off The Ground Festival' on the Cronjé family farm, this plot of land has developed and grown into a highly regarded and beloved venue.
Currently one of Magaliesberg's best wedding venues, it also caters as a romantic setting for picnics in the forest and hikes in the veld. There are the facilities for birthdays, music festivals, sports events and year-end functions as well, however, it doesn't seem quite necessary to stress about these aspects when planning a small date.
For more information regarding their hikes and picnic spots, please follow the link here.
Worried about the unpredictable summer rains? A serendipitous feature of this venue is the indoor café and deli that provides delicious food from 8am – 4pm, making Ground a perfect venue with a backup plan cleverly stowed away in its pen pocket.
Where: 19 Driefontein Rd, Muldersdrift
When: Wed – Fri: 8am – 4pm | Sat – Sun: 7am – 4pm
Website: groundthevenue.com | Email: info@projectground.co.za | Tel: 063 296 2274
Facebook: @GroundTheVenue | Instagram: @ground_the_venue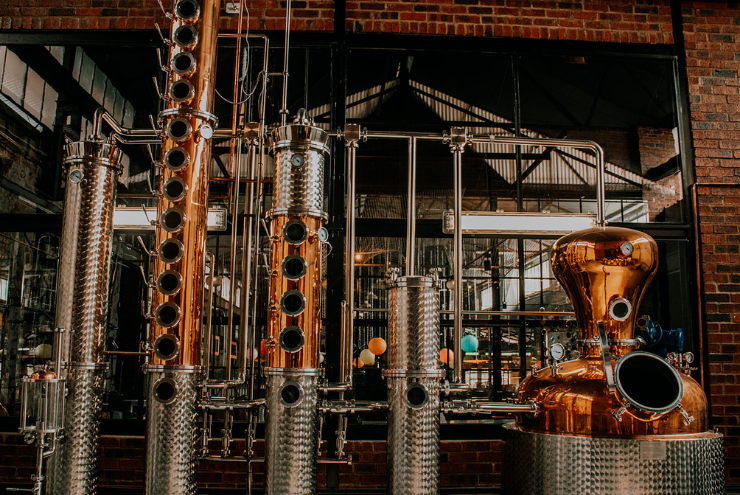 In the heart of Jozi you can find the Ginologist Gin Distillery. This gin bar offers tastings and a tour to all its visitors to explain the science behind crafting gin, rum, and vodka.
Visitors can peruse and browse through the library of herbal and botanical extracts that include three distinctive flavours; Citrus, Floral and Orient. If your thirst for knowledge isn't quenched after this, well-informed bartenders, prepare all their tasting boards and drinks in front of the guests to school and educate them on pairing ideas.
How well do you think you know your flavours and mixes? The Ginologist also gives you the chance to test your creative side by making your own gin in a Masterclass with none other than the distillery master himself, Jacques.
We've all had the wine tastings and craft beers, and if we may be so bold as to remind you that this article is to inspire you to try new and different things. Also, please take note that all visits to the distillery must be made in advance.
Where: 1 Fox St, Ferreira's Dorp, Johannesburg
When: Sat: 12pm – 6pm
Website: ginologist.co.za | Email: info@ginologist.co.za | Tel: 081 489 1050
Facebook: @theginologist | Instagram: @theginologist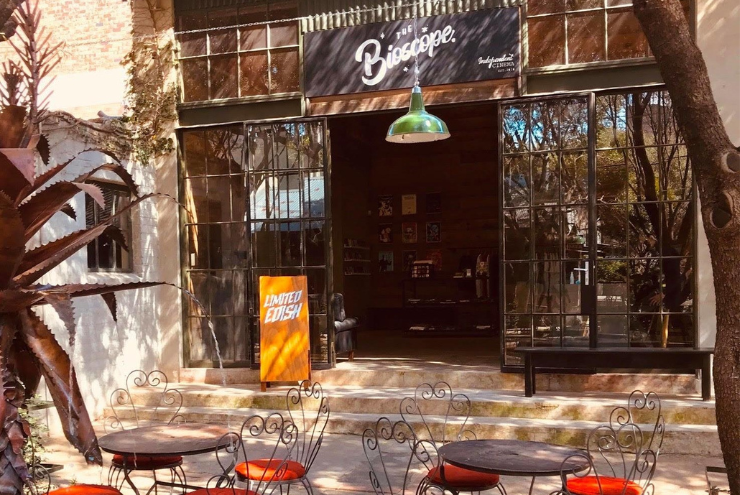 Previously based in Maboneng, The Bioscope is Joburg's very own independent cinema currently situated in 44 Stanley, Milpark. 'What is an independent cinema?' I hear you asking your digital screen. Essentially, it means that the cinema is independently owned, resulting in the freedom to screen movies of their choosing.
Generally, these screenings are focused on locally produced content. So technically, by supporting this local cinema featuring a locally produced film, you'll be feeding two birds with one scone.
The Bioscope isn't limited to one purpose though. It also acts as a stage for stand-up comedians, live music, and inspirational or educational talks. We recommend following their Instagram page to remain clued up on the latest news, events and gatherings happening throughout the months to come.
Where: 44 Stanley Ave, Milpark, Johannesburg
When: Mon – Tue: 10am – 4pm | Wed – Fri: 10am – 9pm | Sat: 9am – 9pm | Sun: 9am – 6pm
Website: thebioscope.co.za | Email: info@thebioscope.co.za | Tel: 061 900 4457
Facebook: @thebioscopecinema | Instagram: @thebioscope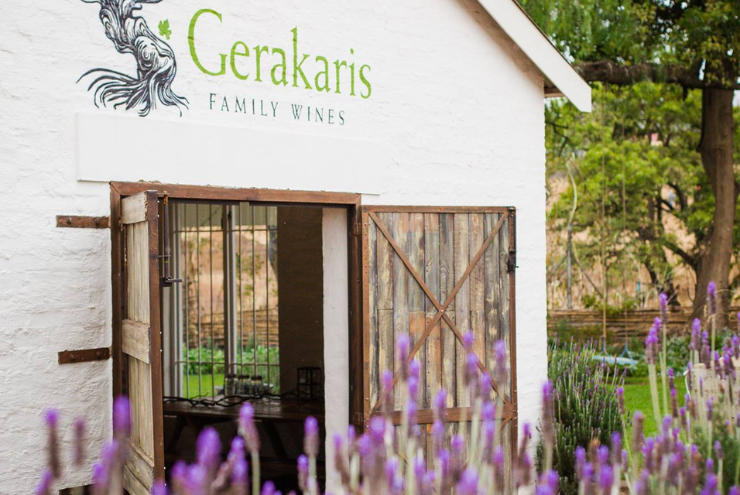 Founded in 2009 by Kath Gerakaris, this boutique winery sources its grapes from a farm in the Swartland, Western Cape, and then completes the wine-making process in Craighall Park.
The winery focuses on five types of wines. These are two Chenin Blancs and three Syrahs. Guests can taste these five wines on their visit to the Gerakaris Family Wine Farm for as little as R100 per person. In addition to the tastings, the guests are served cheeseboard platters constructed to complement the wines and accent the flavours. The cheeseboard platters also serve as a showcase for four local cheese producers and a bowl of Cape Olives to boot.
The venue houses a small garden to ensure a cosy and intimate setting. So, we highly recommend that visitors book in advance to claim their space and avoid looking silly in front of their dates.
Where: REEA Complex, Marlborough Ave, Craighall Park, Johannesburg
When: Wed- Fri: 12:30pm – 5pm | Sat:11am – 4pm | Sun: 11am – 2pm
Website: gerakaris.co.za | Email: info@gerakaris.co.za | Tel: 072 638 7636
Facebook: @GerakarisFamilyWines | Instagram: @gerakariswines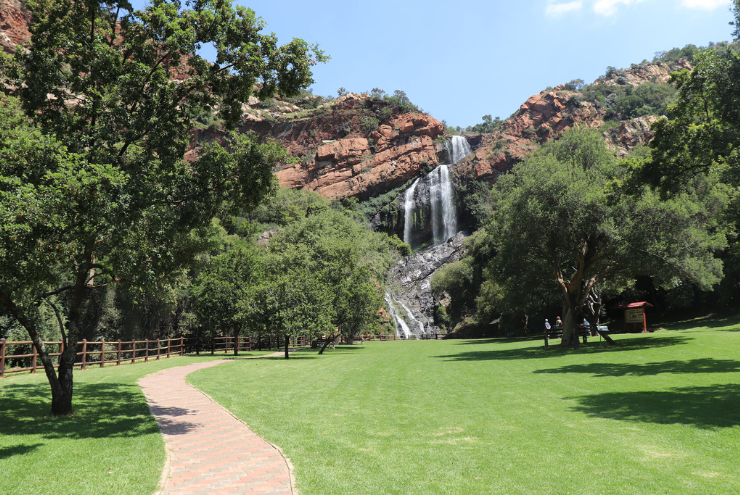 Founded in 1982, this luscious bit of land is the result of the Roodepoort and Krugersdorp city councils. It is currently home to more than 240 species of birds, which include the Black Eagles that have set up a lovely nest next to the waterfall for the past 30 years.
With an abundance of sparse open spaces to enjoy a spot of lunch, Walter Sisulu Botanical Gardens is arguably the most popular place for picnickers and hikers. It is also a prime spot for book readers to lounge under trees, or birdwatchers to tick some more avian friends off their list.
Stroll through some of the most beautiful cycad gardens, and self-guided trails, then end your walk with a photo in front of the iconic waterfall as evidence of your date's success.
Where: Malcolm Rd, Poortview, Roodepoort
When: Sun – Tue: 8am – 5pm | Wed – Sat: 8am – 6pm
Website: sanbi.org | Email: sisulugarden@sanbi.org.za | Tel: 012 843 5000
Facebook: @WalterSisuluGardens | Instagram: @sisulu_garden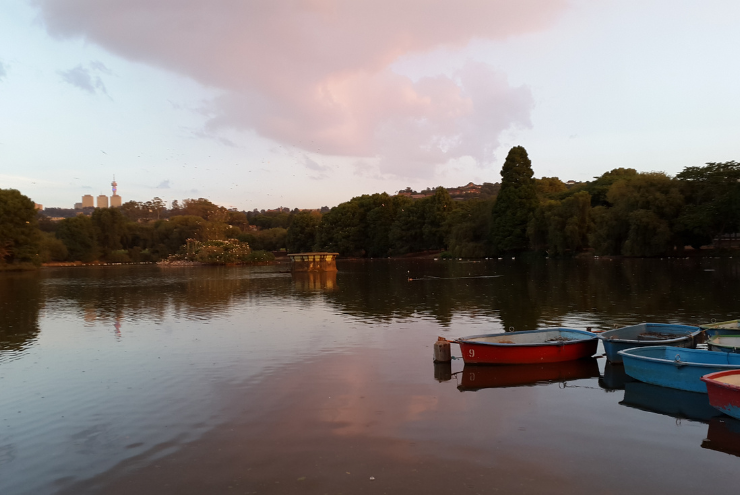 Opposite the Johannesburg Zoo, there is an enormous manmade lake surrounded by a stunning park. The park, Zoo Lake, is the perfect answer to city dwellers needing to escape the concrete jungle without trekking too far out. A simple 15-minute drive will guarantee you the opportunity to unwind in the quintessential picnic format.
Depending on the route one chooses to take, the average time a walker spends around the lake is an estimated two hours at most. This can then be followed by a quaint picnic or row on the lake. Or, if you prefer the classic modern-day method of consuming food whilst sitting at a table, then low and behold as the deities of opportune favour you, there is a restaurant on the premises as well.
Being one of Joburg's most popular and most importantly, safest parks, we would recommend that you attend this green gem during the weekends to fully experience what Zoo Lake has to offer.
Where: Parkview, Randburg
When: All Hours
Website: zoolake.org
Facebook: @ZooLake | Instagram: @friendsofzoolake