Outside of Joburg, there are the beautiful wide-open spaces of Magaliesberg. A dusty karoo-styled countryside in close proximity to the city with hidden gems in every nook and cranny. In this article, Geraint Bojé will highlight some of the Magaliesberg experiences and activities that should not go unnoticed. From quirky farms to fancy lodges, Magaliesberg offers something for everyone.
Have we missed any of your favourite spots? Please let us know in the comments below or email editor@whatsoninjoburg.com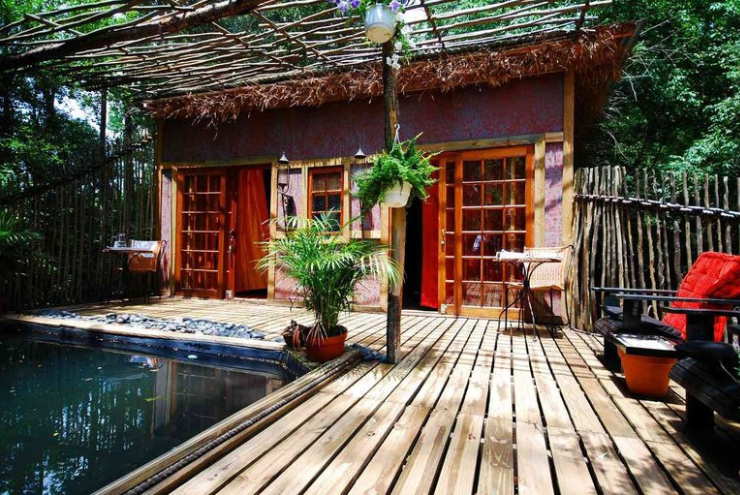 Situated in the beautiful Magaliesberg valley, La Provence d'Afrique is a unique compilation of seven French-styled suites. The accommodation is inside the stone studio of the well-known sculptor, Charles Gotthard, which grants it that old European theme.
It's safe to say that as guests arrive, they will feel as though they travelled all the way to France by only driving less than an hour out of Johannesburg. The venue flaunts classical and beautiful sculptures, water features and fireplaces, all complemented with French-themed décor inside European architecture.
La Provence d'Afrique also has a vast and luscious garden that runs up to the Berg River and surrounding forest. The reason this is worth mentioning is that it warrants the opportunity for a romantic picnic. Guests can also enjoy a hearty breakfast outside in the garden at the allocated seats or head out to the little Zen spa for a couple's massage.
If you would like to see more, click on this video here to see what you can expect.
Where: R24 Rustenburg Rd, Magaliesburg
When: Always open
Website: weekend-accomodotation.co.za | Email: bookings@laprovencedafrique.co.za | Tel: 082 900 8205
Facebook: @laprovencedafrique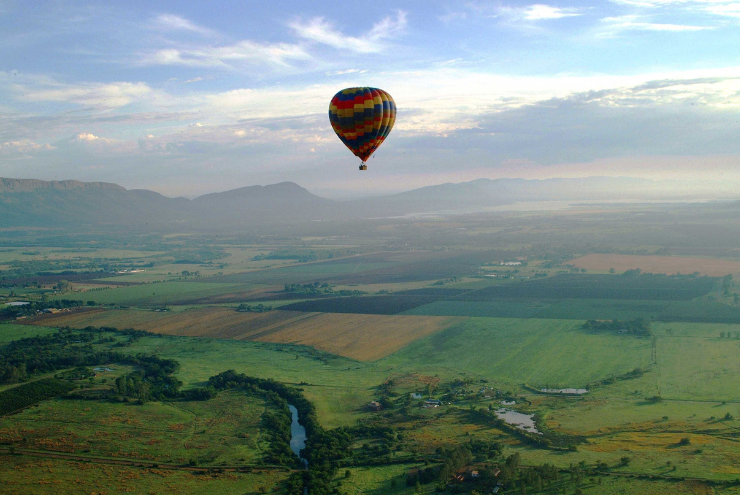 Ever wondered what your house looks like from a bird's-eye view? Take a trip on a hot air balloon to see most of Magaliesberg and the West-Rand from high above the horizon.
Operating since the early years of 1981, Bill Harrop, his wife Mary, and daughter, Sarah, have been making a name for this family-run business. With an average of 5000 passengers a year flown by qualified and experienced professional pilots, there surely is something to be said about their hospitality and services.
The Balloons can carry up to eighteen passengers maximum, and with a fleet of six, you can rest assured everyone gets a turn.
Float up on a magical journey and enjoy the spectacular views with Bill Harrop's Balloon Safari.
Where: R560, Skeerpoort
When: Mon – Fri:  7am – 6pm | Sat – Sun: 8am – 4pm
Website: balloon.co.za | Email: reservations@balloon.co.za | Tel: 083 443 2661
Facebook: @billharropsballoonsafaris | Instagram: @harrops_balloon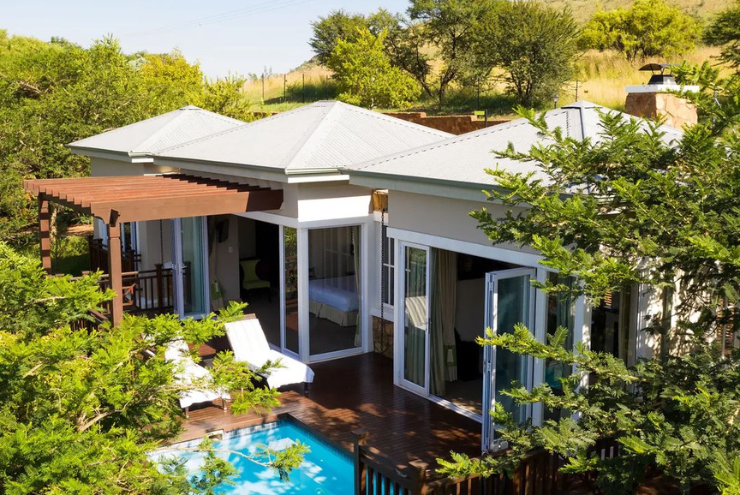 Southern Sun is one of the leading companies in South Africa's hospitality industry. With an impressively wide collection of hotels and resorts as far as Seychelles and the Middle East, Southern Sun brings you the lavish Mount Grace in the wilds of Magaliesberg.
This hotel offers a quaint blend of classical and elegance with hints of heritage. Situated on the top of a hill, Mount Grace provides a peaceful and captivating view of Magaliesberg to complement the serenity of the spa.
Guests have a choice of 121 luxurious and stylish rooms and suites. Each one of these rooms is cosily tucked among relaxing and lush gardens in the surroundings of the bushveld. However, the extinguished guests in exclusive suites can enjoy separate living areas with additional private pools.
Enjoy the leisure Mount Grace has to offer while you make a stop to replenish your energy for your journey through and in Magaliesberg.
Where: Old Rustenburg Rd, Magaliesburg
When: Always Open
Website: southernsun.com | Email: mountgrace.reservations@southernsun.com | Tel: 014 577 5600
Facebook: @SouthernSunHotels | Instagram: @mountgrace_hotel_spa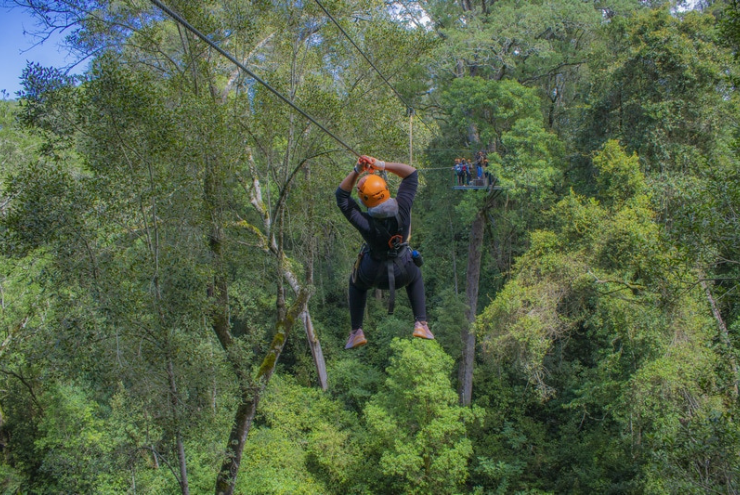 As children, most of us have tried to re-enact Mowgli from the Jungle Book, Tarzan or even George of the Jungle. Swinging from tree to tree could somehow be inherent behaviour that we carry through ancestry. Whatever it may be, we just want to have some fun, and fun we shall have, thanks to Canopy Tours.
The concept of Canopy Tours originated in the rainforests of Costa Rica as a result of biologists needing to reach certain heights, in order to further study certain animals. So, it seems only fitting that the Magaliesberg areas follow suit to make interesting landscapes accessible.
Zipline in a zigzag fashion over tall trees in an area rich with an ecological and geological history dating back to 2,500 million years. Perfect for family outings or even corporate functions and school groups, Canopy Tours provides fun and entertainment to all lovers and seekers of adrenaline rush.
Where: Rosewood Functions, Part of 84 of the Farm, Rietfontein, Rustenburg
When: All week: 6:30am – 4:30pm
Website: canopytour.co.za | Email: info@magaliescanopytour.co.za | Tel: 079 492 0467
Facebook: @CanopyToursSouthAfrica | Instagram: @canopytoursa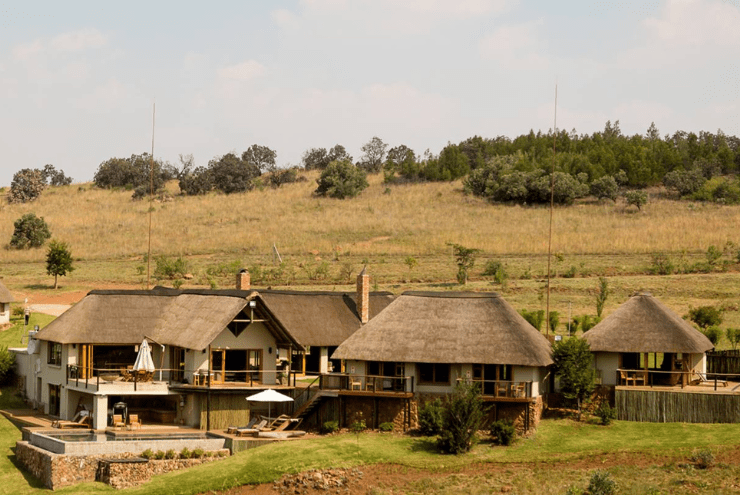 Inside the extravagant 2000 hectares of Mt Savannah Game Reserve, one can find a number of interesting gems. Apart from the obvious giraffes and zebras, there is a different kind of gem. I'm of course talking about the Sibani Lodge.
Sibani Lodge consists of an independent entertainment area, a lodge, two cottages with sunrise views, a luxury villa, luxury tents and a self-catering campsite on the property of Mt Savannah.
Experience the bush surroundings, wildlife and abundance of fauna flora in Mt Savannah Game Reserve and safely make your way to a comfortable and cosy resting place that is Sibani lodge. See here for more fun-filled activities in and around the Cradle of Humankind.
Where: 39, Farm Danielsrust R563, Krugersdorp
When: Hours
Website: sibanilodge.co.za | Email: reservations@sibanilodge.co.za | Tel: 087 012 5375
Facebook: @SibaniLodge25 | Instagram: @sibanilodge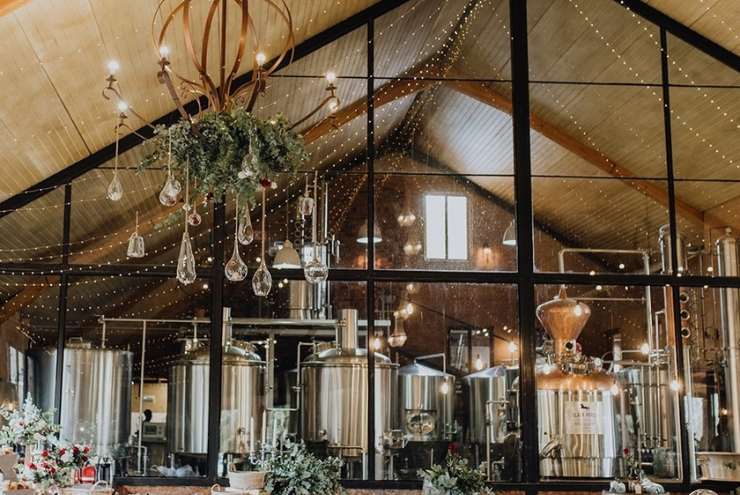 Take a scenic drive out of Jozi and travel to an estate that exuberates an ambience of magic and beauty as you step into the wedding venue, Black Horse Estate.
Black Horse Estate offers an artisanal craft brewery and gin distillery with an additional quaint restaurant, Stables Café, to match that old-timey feel. Sit back and enjoy the breathtakingly lovely views of the Zeekoehoek Valley and the lush greenery that surrounds the Magalies River.
For more information on their services available or events taking place, please explore their website here. What more could a fellow traveller ask for? Great views, fantastic drinks, delicious food and a safe space to stay the night.
Where: 32 Seekoei Hoek, Bekker Schools Road, Magaliesburg
When: Wed – Sun: 8am – 5pm
Website: blackhorse.co.za | Email: infomation@blackhorse.co.za | Tel: 072 589 4663
Facebook: @BlackHorseEstate | Instagram: @blackhorser98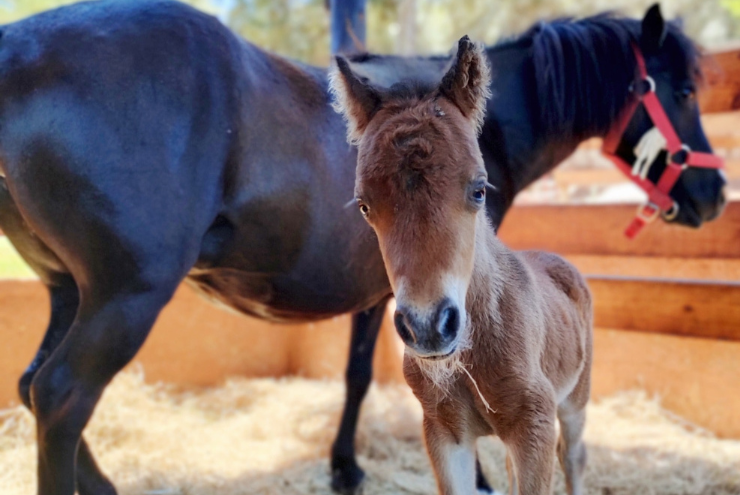 When we think of donkeys, we generally think of the hardworking underdogs of the Equidae family, or the famous talking one accompanied by a giant green ogre. It's not every day, that one would send their thoughts toward the peculiar back-end of their brain to connect the animal with its dairy by-product. That is, until now, with the new Donkey Dairy farm in Magaliesberg.
Operating since 2012, the initial goal of Donkey Dairy was to preserve the rare bloodline of the blue-eyed spotted donkeys which were thought to be endemic to South Africa. However, over the years the company grew and became a rehabilitation station for donkeys and goats from miserable places. It was only in 2016 that the milking process of the donkeys was redefined to produce pristine donkey milk, and natural skin care products from the excess milk. Please see here for more on the products.
Make your way down to The Donkey Dairy to see it for yourself. With entertaining activities like bottle feeding the baby goats, grooming, petting, feeding, and riding the donkeys, hiking trails and a fun farm shop and deli, Donkey Dairy is ideal for a family-friendly outing.
Where: Portion 23 of the farm Boschfontein, Magaliesburg
When: Sat – Sun: 9am – 3pm
Website: thedonkeydairy.com | Email: info@thedonkeydairy.com | Tel: 072 262 5369
Facebook: @thedonkeydairy | Instagram: @thedonkeydairy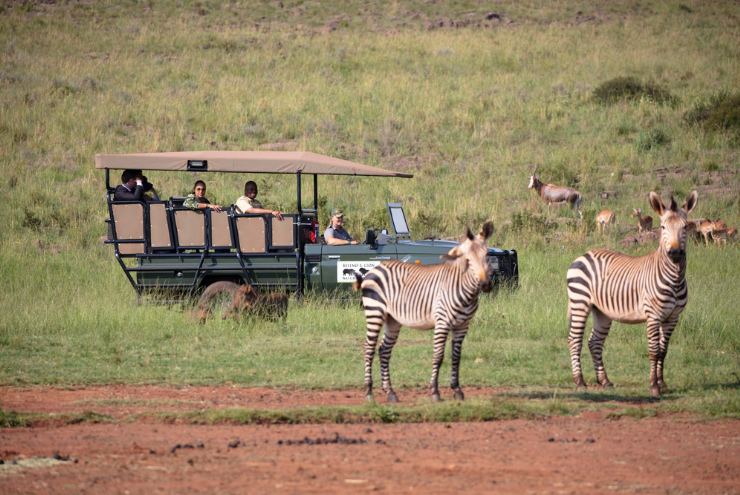 There is a farcical notion that lions walk among us in the streets of our neighbourhoods, or lounge in our backyards waiting for the perfect moment to strike. Fortunately, that simply isn't true. We have to visit places to experience that sort of fear, awe, and amazement. Places such as the exciting, Bothongo Rhino and Lion Nature Reserve.
Boasting over 600 head of game and representing 25 different species, Bothongo will keep you on your toes with your neck jolting and eyes scouting due to all the fascinating animals that surround you. The wildlife centre, hippo walkway, self-game drives, guided tours and game drives, and a variety of restaurants and accommodations can ensure an enticing weekend getaway.
All that being said, there is a list of activities to experience for the day visitors as well. These are simple pleasures such as braai and picnic facilities, 4×4 adventures, and the beloved Thatch Café and Cradle bike park for the kids and those young at heart. See here for more.
Where: 520 Kromdraai Rd, Kromdraai, Krugersdorp
When: Mon – Fri: 8am – 5pm | Sat – Sun: 8am – 6pm
Website: rhinolion.co.za | Email: info@rhinolion.co.za | Tel: 011 957 0349
Facebook: @rhinoandlion | Instagram: @rhinoandlion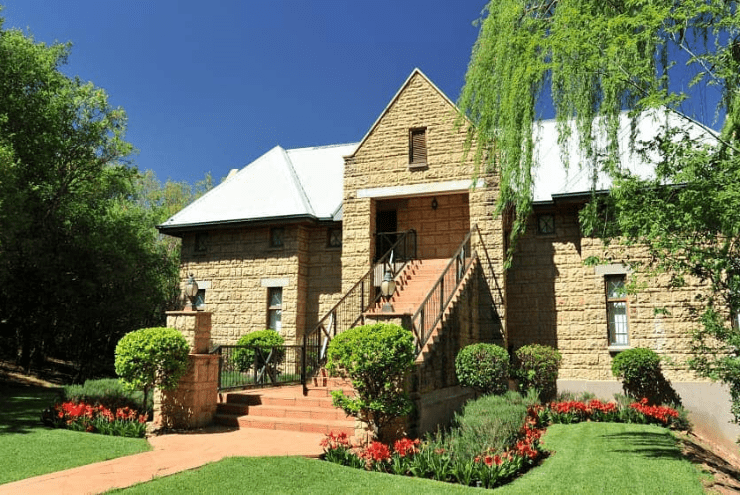 Known as a 5-star boutique hotel, De Hoek Country Hotel stands tall on the banks of the Magalies River in Magaliesberg. With a range of functionalities, the venue stands as a daytime outing, weekend getaway, wedding venue, conference and corporate function facility, and practically anything a day visitor could need out in the wild west of Joburg.
Beat out some knots and soothe some muscles at the newly opened Spa@Rest. Or, if you're feeding off the fancy European-styled countryside ambience, try their phenomenal fine dining experience. The restaurant is centred on an authentic, and yet nuanced interpretation of French Continental cuisine.
De Hoek Country Hotel is a proud supporter of local artists. Guests can find art pieces dispersed throughout the premises. From artworks in the hotel rooms and spa, to the incredible sculptures across the grounds of the lush gardens, one can find something to stare at during your whole visit. Make a booking and spend a lovely evening at this 5-star boutique hotel.
Where: R98, Magaliesburg
When: All Hours
Website: dehoek.com | Email: reservations@dehoek.com | Tel: 014 577 9600
Instagram: @de_hoek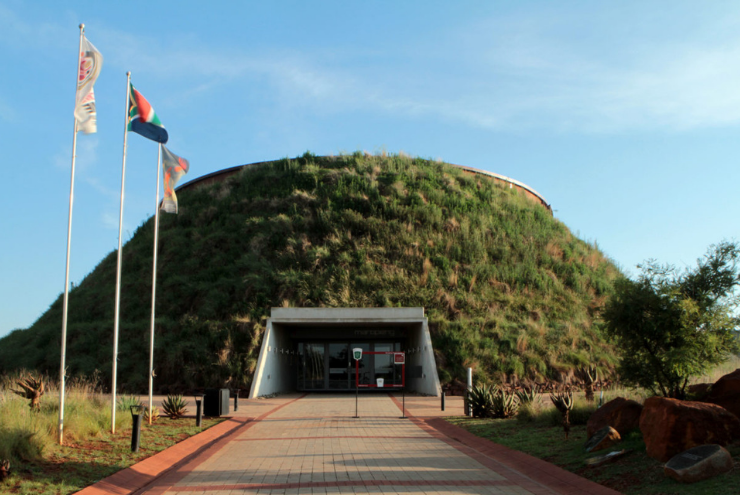 Feeling curious or in the mood for an educational outing? Take a beat and learn about the ancient ways of humans or gaze in amazement at the exquisite geographical formations of the Sterkfontein Caves.
Home of Homo Naledi, the Cradle of Humankind, allows you to stroll through amazing exhibitions of our planet, fossils, and tools, to learn about our history and understand how we came to be. As a self-guided tour, you can give yourself all the time you need to interact with all the fascinating displays while you contemplate life and its origin.
With Maropeng focused on the development of our planet and ancestors over millions of years, or the Sterkfontein Caves flaunting its ancient shapes and formations, you're guaranteed a full day of excitement and knowledge.
When: Sunday 18 June, 9am – 5pm
Where: Cradle of Humankind
Website: maropeng.co.za | Email: info@maropeng.co.za | Tel: 014 577 9000
Facebook: @maropengsa | Instagram: @cradleof_humankind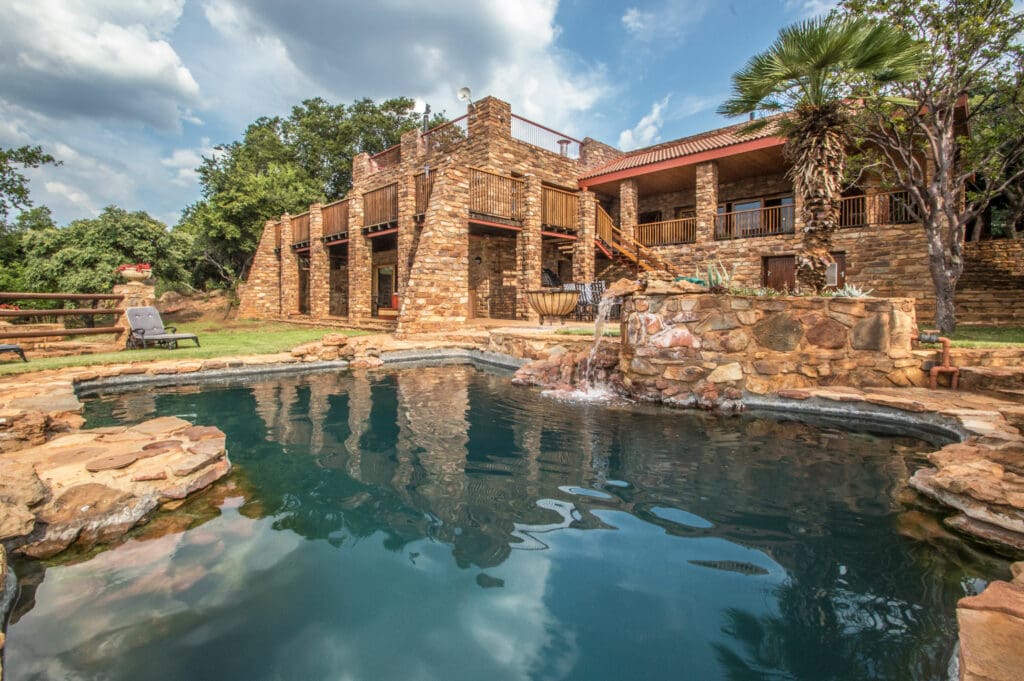 Idwala Le Ingwe can be found sturdily and sound on the Witwatersrand mountains in Hekpoort, offering spectacular views of the valley and the Magaliesburg mountain range.
During the day guests can enjoy the Sable Hiking trail that provides an excellently marked hiking experience. Or, for the wild at heart simply walk up to their bush camp for an unmarked hiking experience in the mountains. During this activity, one can sight the variety of game habituating the premises. However, if you would rather play it safe, there is a Sable Experience Game drive which includes sundowners at the top of the mountain.
After a long day of activities and nature spotting, guests can enjoy their overnight stay at the unique holiday homes. Otherwise, there is the Luxury Tented Bush Camp self-catering accommodation. See here for more.
Where: R96, Hekpoort
When: Always Open
Website: ilingwe.co.za | Email: info@illngwe.co.za | Tel: 068 467 8655
Facebook: @idwala.le.ingwe.lodge | Instagram: @idwala_le_ingwe