Markets in Johannesburg are almost becoming a tradition regarding weekend activities. To some, it is a means of getting weekly groceries, catching up with friends, trying different craft beers, or spotting local musicians or artists and crafters. To others, it is a reminder of being in primary school and setting up a stall to sell your parents' homemade sweets, cotton candy, or bits and bobs of undesirables you needed to get rid of. Take a look at some of these markets in Johannesburg to find the next best local product.
Have we missed any of your favourite spots? Please let us know in the comments below or email editor@whatsoninjoburg.com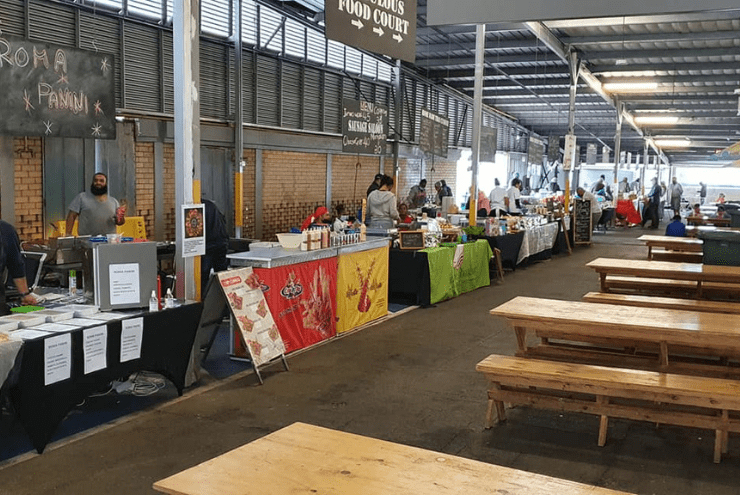 Voted Best of Joburg Craft Market 2021, this popular market is a true expression of South Africa's vibrancy and dynamism. The market celebrates its diversity through its variety. Therefore, it offers something for everyone with a vast selection of craft stalls, live music, kids' entertainment, and gourmet food traders.
Situated inside Rosebank Mall, the open rooftop parking space transforms into a world-class market. With a backdrop of the Johannesburg skyline, it perfectly complements the South African tradition of entrepreneurship.
With free entrance and over 140 traders on any given Sunday, the market is an easy choice for a complete day's outing. From vintage sections, clothing, books, artworks, jewellery and home décor, to food stalls with a massive variety, your options are near limitless.
Where: 50 Bath Ave, Rosebank
When: Sun: 9am – 4pm
Website: rosebanksundaymarket.co.za | Email: info@rosebanksundaymarket.co.za | Tel: 072 243 8582
Facebook: @RosebankSundayMarket | Instagram: @rosebank.sunday.market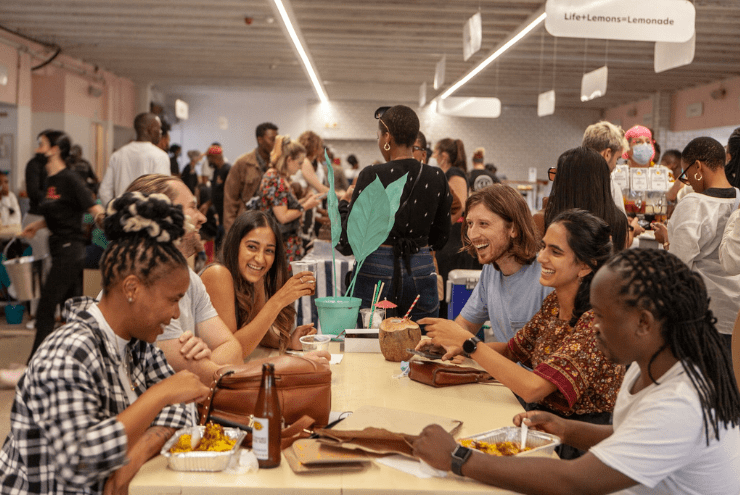 In the urban gem Braamfontein, you can find yourself in the midst of one of Joburg's most famous markets. We're, of course, referring to the Neighbourgoods Market at The Playground.
For those of our readers who are unfamiliar with the Neighbourgoods Market, allow us to explain. Every Saturday, The Playground hosts a regular artisan Market with a menu of gourmet street food, cocktails, and live music performances rounded off with a DJ.
One of our reasons for choosing this market is because they hold the ethos of not only being a market but being focused on the visitor experience and creating a platform for exceptional young talent in Joburg.
Where: 73 Juta Street, Braamfontein
When: Sat: 10am – 6pm
Website: theplayground.co.za | Email: info@theplayground.co.za | Tel: 060 890 4501
Facebook: @theplaygroundjhb | Instagram: @theplaygroundjhb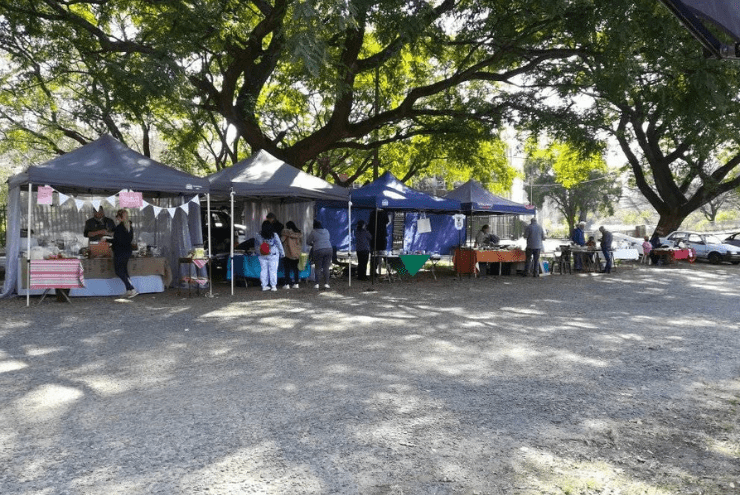 Celebrating the dreamers, crafters, creatives and foodies, Melville's Food and Farmers Market hosts the best local products every Saturday.
Claiming that there is always something special to discover, the market houses different stalls with a variety of mongers. From quirky and cute toys to delicious jams and homemade meals. It's no wonder this market flaunts the element of surprise on a weekly basis.
Where: Cnr of Carlow Rd and Rustenburg Rd, Melville
When: Sat: 9am – 2pm
Email: melvillefarmersmarket@gmail.com | Tel: 082 399 8126
Facebook: @melvillemarket | Instagram: @melvillefarmersmarket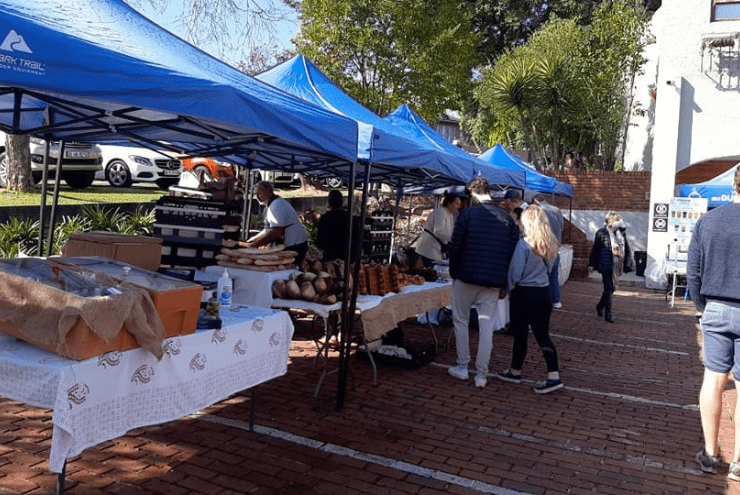 For the lovers of French delicacies, there is a market that pops up once a month. This market is known as the Le Marché on Poplar.
Le Marhcé is a community market in the heart of Sandton. It houses a combination of patisseries, cheeses, baked goods and all things continental and French. The market has a children's play area. So, the parents can go off and enjoy the quality of the market without the distractions of the offspring. The market is also a pet-friendly market.
Enjoy a touch of France as you browse through all the stalls or peruse through literature at the market.
Where: 17 Poplar Ave, Riverclub, Sandton
When: First Sat of every month: 9am – 2pm
Facebook: @lemarcheriverclub | Instagram: @le_marche_riverclub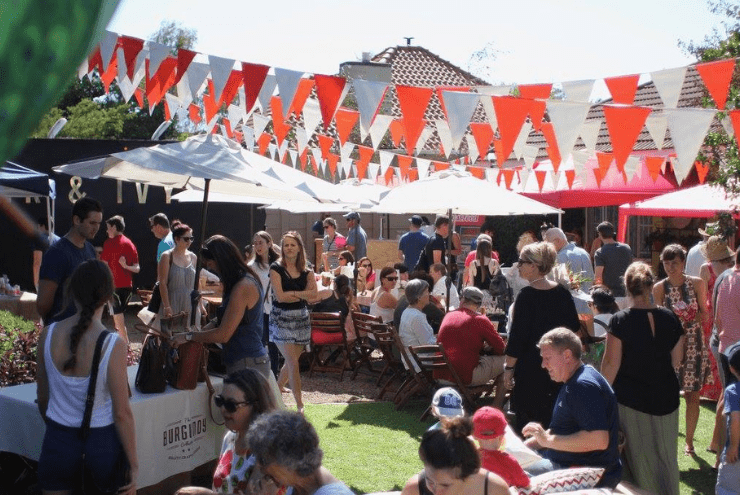 The Linden Market might not be running every weekend, but it is definitely a market to pencil in and visit when they announce their dates.
Supporting local entrepreneurs and providing a family-friendly weekend out and about in the sunshine, Linden Market promises jam-packed excitement with a side of entertainment. Experience the top local craters, mouth-watering food and drinks, live music, and tons of entertainment for the kids at any of their marketing days.
See here for more on when they hold their next market.
Where: 45 Thomas Bowler St, Randburg
When: Sat – Sun: 9am – 4:30pm | Event based
Website: thelindenmarket.com | Email: thelindenmarket@gmail.com | Tel: 079 509 6446
Facebook: @TheLindenMarket | Instagram: @thelindenmarket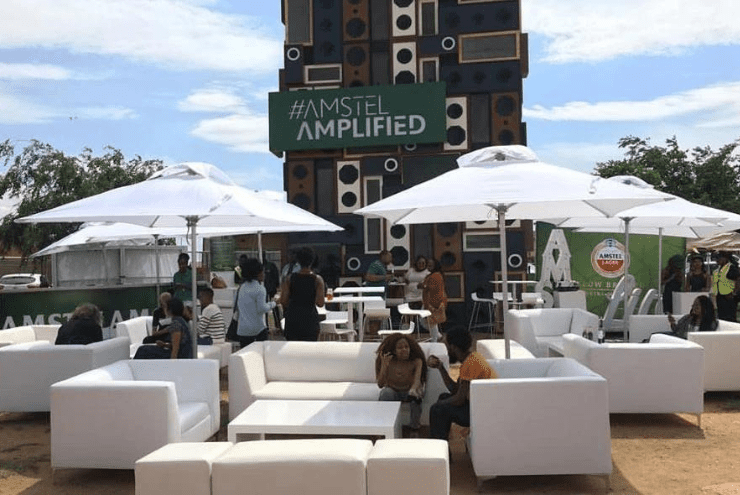 LoCrate Market was motivated and brought into fruition because young black creatives did not have local platforms that were conducive enough to enable a sustainable business trade.
The name, LoCrate, is an amalgamation of the terms "Local" and "Creatives". With this in mind, the concept is all about creating an environment to validate the ideas of creatives and create new business concepts that townships have never experienced before.
Founded in 2014, the market comprises an impressive array of food, arts and crafts, and platforms for aspiring SMMEs, artists and creatives from different townships.
Where:10823A Pooe St, Orlando West, Soweto
When: Sun: 9am – 5pm
Website: locrate.co.za | Email: info@locrate.co.za | Tel: 067 027 9324
Facebook: @TheLocrateMarket | Instagram: @locratemarket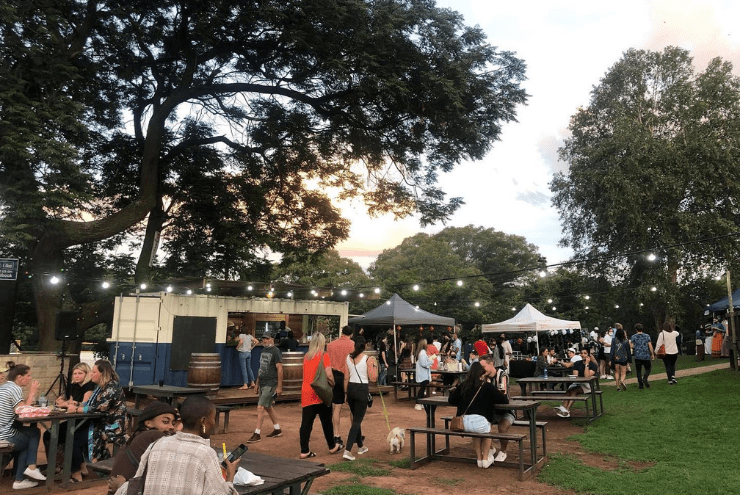 The Vegan Things Night Market includes a delicious mix of plant-based food vendors from authentic Asian dumplings to meat-free South African favourites like bobotie. Sample your way around the market until you decide on a main meal – organisers recommend sharing.
Browse through eco-friendly, zero waste and handmade products from jewellery, kitchenware to skincare. Enjoy the vibe under the stars and string lights and dance the night away to live music while sipping carefree on kombucha cocktails and beer on tap! Finish off with some koeksisters, artisan chocolates, doughnuts, cakes or maybe a sweet bubble tea.
All are welcome whether plant-based or not – they guarantee there is something for everyone to enjoy and the food is always a hit, leaving meat-eaters pleasantly surprised.
And if you can't make it to the market, you can still shop some of these awesome goodies on the Vegan Things online store.
Where: Pirate's Club, 25 Braeside Rd, Greenside
When: First Thursday of every month, from 5pm
Website: veganthings.co.za | Email: vt.night.market@gmail.com | Tel: 067 015 1342
Facebook: @veganthings.nightmarket | Instagram: @vegan.things.night.market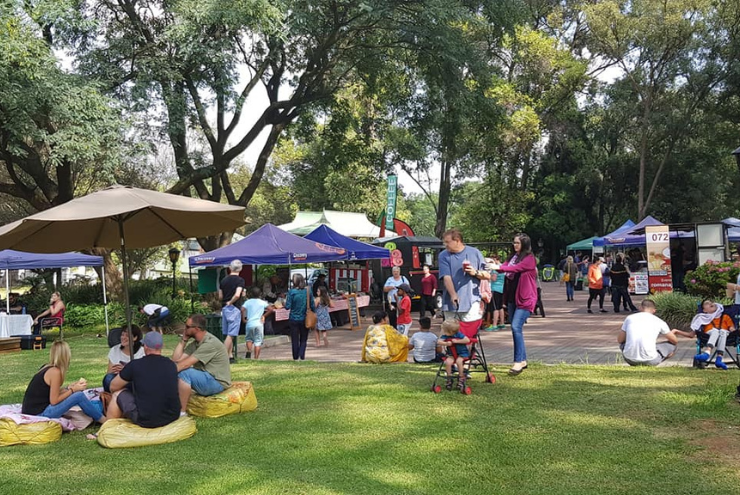 The best part of having a market out and about in a park is the ability to picnic anywhere you'd like. One such market is the Modderfontein Farmers Market, situated in the Modderfontein Bird and Sculpture Park.
This monthly market is a family-fun and pet-friendly market with only R10 entrance fee. It is held on every last Saturday of the month from 9am to 4pm.
Apart from delicious jams, preservatives, foods and trinkets, the market also provides various forms of entertainment, each one different from the previous month. Another bonus feature is the allocated kids' arts and crafts area.
Where:Cnr Queen and, Valley Rd, Modderfontein
When: Sat: 9am – 4pm
Email: modderfm@gmail.com| Tel: 073 234 9994
Facebook: @ModderfonteinFarmersMarket | Instagram: @modderfontein_farmers_market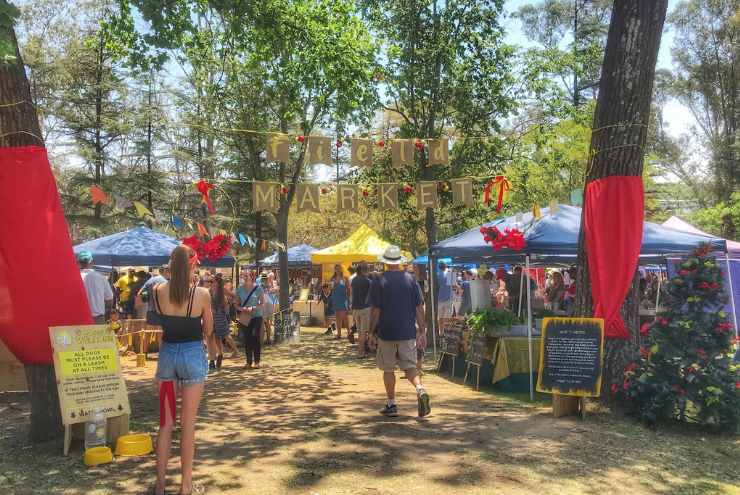 The Field Market is a monthly market with a primary focus on everything local while uniting people in a fresh-aired outdoors setting.
With a large list of traders, crafters, curated foods and goods and live music entertainment, the Field Market hosts evening markets at the Ferndale on Republic and daytime markets at the Field and Study Park a little ways down the road.
Follow the Facebook page here to stay updated and informed on market details and news.
Where: Field & Study Park, 11 Louise Ave, Parkmore, Sandton
When: Sat: 9am – 3pm
Website: fieldmarket.co.za | Email: info@fieldmarket.co.za
Facebook: @thefieldmarket | Instagram: @thefieldmarket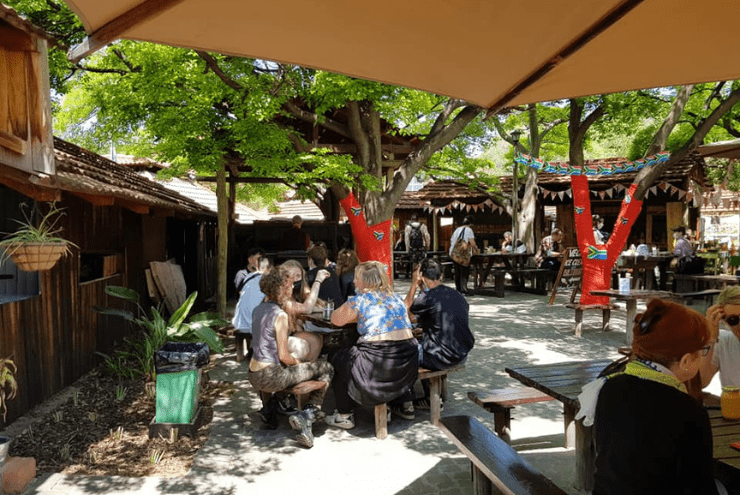 Established in 1976, The Bryanston Organic Market, is Joburg's oldest outdoor market. Specialising in organically grown fresh produce and delicious deli foods, the market is a favourite to all our lovers of the natural life and natural ingredients.
Every Thursday and Saturday, you can find the best crafts, gifts, jewellery and clothing primarily made from natural materials and fabrics. So, by supporting this market, you'll also be supporting a focused group of small business and solo entrepreneurs.
Recently the Bryanston Organic Market branched out and joined the inevitable online shopping platforms. Because of this, they now grant convenient access to their range of deli and pantry items, along with the collection of wellness products.
Where:40 Culross Rd, Bryanston
When: Thu & Sat: 9am – 3pm
Website: bryanstonmarket.co.za | Email: enquiries@bryanstonmarket.co.za | Tel: 011 706 3671
Facebook: @bryorgmarket | Instagram: @braynstonmarket_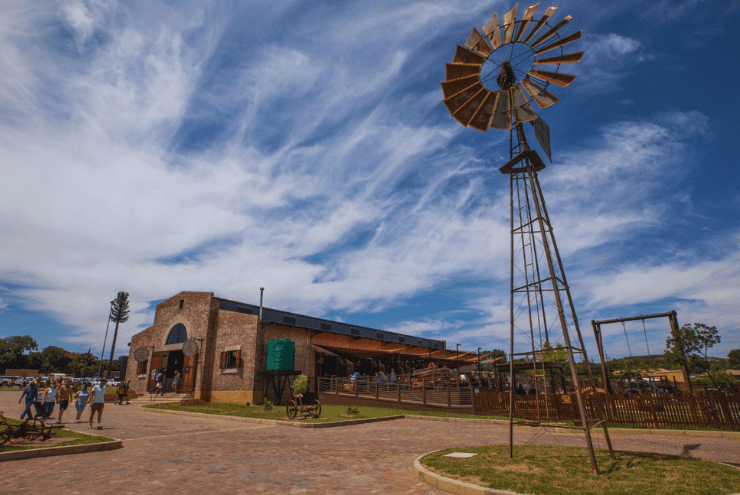 Essentially this market is the ideal compromise between a pop-up market and a shopping centre. It is a base for crafters to permanently manufacture goods in front of visitors and patrons in an effort of making the shopping experience more entertaining and educational.
The Prison Break Market houses seven different unique sheds that each offer different experiences. The first shed stands as a food market and the second shed stands as an eating area. Shed number three is where the majority of crafters sell their goods, followed by shed number four which houses the ever-popular Clay Café. Shed number five is the home of Dreambox, which is basically a giant, endlessly entertaining photo booth.
The sixth shed is an event and entertainment venue provided by San Quentin. And last but not least we find ourselves at shed number seven, which is the Pour House. This is where visitors enjoy boutique wine, high-quality beer and delectable gin with a variety of food offerings.
Each shed has different operating days and times, so it is important to follow their social media or check online to see the operating hours or any additional information.
Where: Cnr. Main &, 10 MacMillan Road, Lachlan Rd, Glenferness AH, Midrand
When: Wed – Sat: 9am – 9pm | Sun: 9am – 7pm
Website: prisonbreakmarket.co.za | Email: info@prisonbreakmarket.co.za
Facebook: @prisonbreakmarket | Instagram: @prisonbreakmarket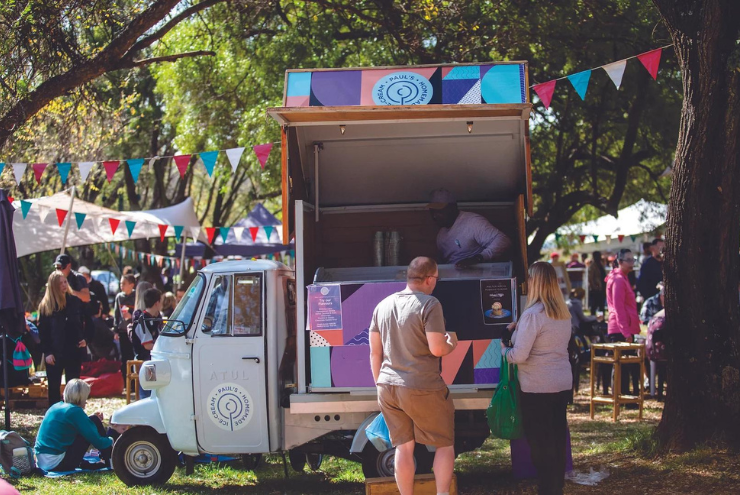 The Urban Markets started over 15 years ago by two ambitious and passionate women named, Charlene and Michelle. With their determined support of local businesses, they managed to devise platforms for any- and everyone to exhibit their products. Albeit food, crafts, wellness and goods or even talents and skills, the Urban Market will give their best.
With a selection of all these high-quality local products and talented exhibitors, the market takes place at different venues and times throughout the year. Follow the When&Where section of their website here, to know more about upcoming markets and events.
Where: Event specific
When: Event specific
Website: theurbanmarkets.net | Email: jhbfoodandcraftsmarkets@gmail.com | Tel: 082 896 8000
Facebook: @THEURBANMARKETSSA | Instagram: @theurbanmarkets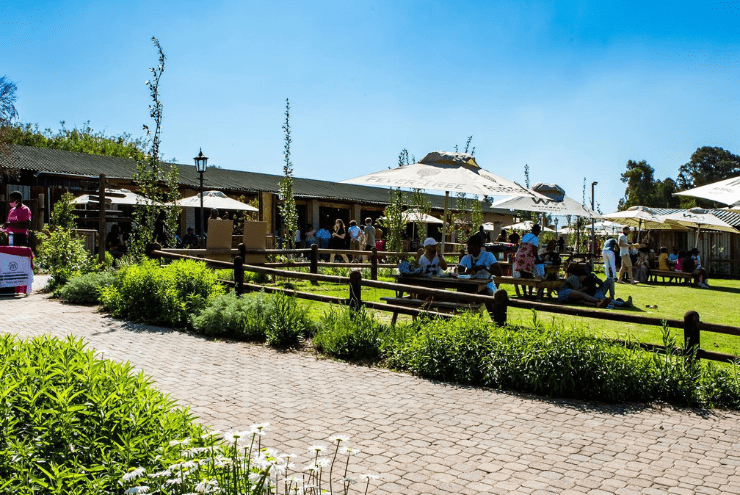 Previously found in the Fourways Nursery next to Monte Casino, this market has branched out and moved to a bigger and better space, known as the Modderfontein Reserve. However, they kept the front door and moved it with them.
By entering through their traditional farm-style corrugated entrance, you wander into a lavender-rich picnic area with a fantastic view of the Reserve Lake. Make your way through to the market section where they have a vast selection of locally made products. With a cocktail in one hand and a meal in the other, you can either browse through all the crafts, jewellery and arts or sit under the trees and enjoy the view of the lake or sounds of singer-songwriters hoping to be the next Ed Sheeran.
Where: Taroko Farm Modderfontein Reserve, Norfolk Ln, Klipfontein View, Lethabong
When: Sat – Sun: 8am – 6pm
Website: ffmarket.co.za | Email: chantel@ffmarket.co.za | Tel: 064 870 4116
Facebook: @TheFourwaysFarmersMarket | Instagram: @fourwaysfarmersmarket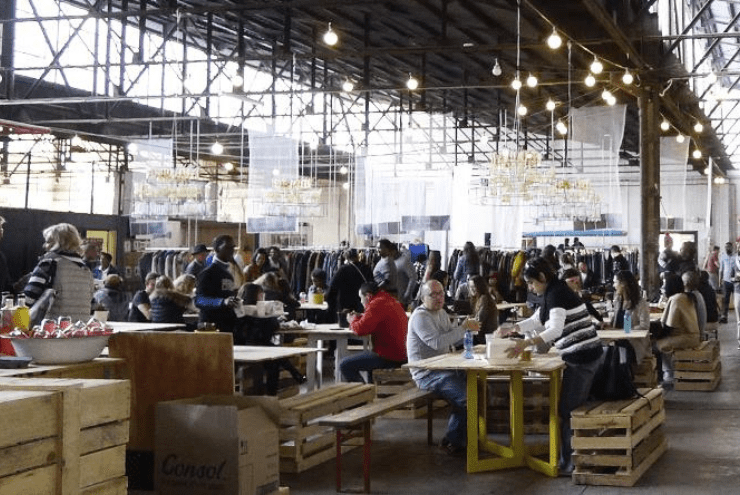 Market on Main is a host to Gauteng based stallholders who trade in regional food and local design, with goals to encourage inner-city lifestyle, educate on sustainable living and provide a relaxed creative space for market-goers and traders alike.
The market was established in January 2011 and they've been a favourite to all the city-dwelling market lovers ever since.
Find all the best craft beers or foods and goods that entrepreneurs are selling in the urban heart of Jozi.
Where: Arts on Main, 264 Fox St, Johannesburg
When: Sun: 10am – 3pm
Tel: 083 245 1040 | Facebook: @MarketOnMain | Instagram: @marketonmain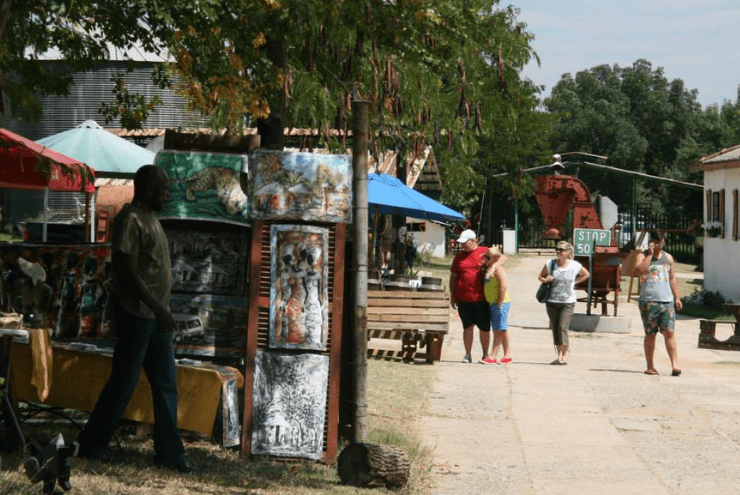 This regular Sunday market houses stalls for all sorts of interesting local crafters. From funky African art to delicious homemade goods.
Situated in the Riversand Farm Village, the market serves as a fun-filled destination for families with kids, or pet-owning patrons. With an array of various craft beers, food stalls and shopping goods, Riversand Farm Village Market is an easy way to keep busy on a slow Sunday.
Where: Riversands Farm Village, Rose Rd, Midrand
When: Sun: 9am – 4pm
Website: riversandsfarm.co.za | Email: info@riversandsfarm.co.za | Tel: 082 927 9675
Facebook: @RiversandsFarmVillage | Instagram: @riversandfarm