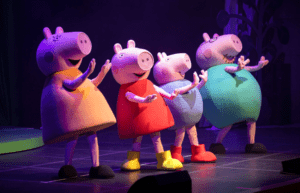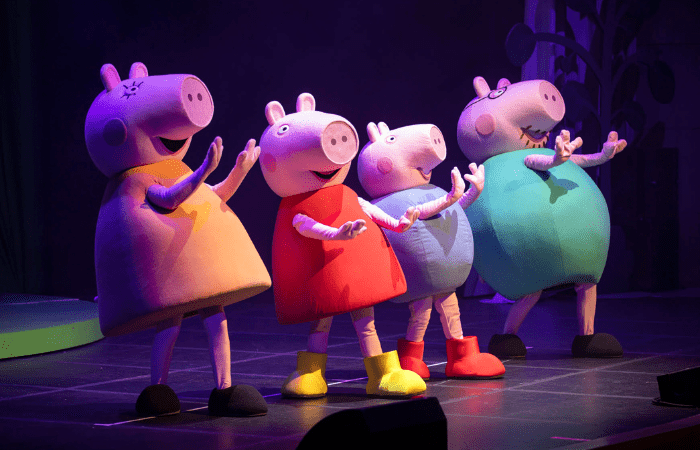 Beloved children's character Peppa Pig returns to South Africa in Peppa Pig's Perfect Day, running at Emperors Palace from 24 March to 10 April 2023.
Ackermans, in association with HOT102.7FM, brings Peppa, George, Mummy and Daddy Pig to the stage to tell the story of Peppa's plan to create the perfect day for her parents as well as the high jinx that happens along the way. And for the first time, Peppa is joined by her friends Rebecca Rabbit and Candy Cat in this musical adventure.
For the 'pink carpet premiere' – opening night of the show, young audience members can receive a 30% discount on their tickets.
Venue: Emperors Palace, 64 Jones Rd, Kempton Park, Johannesburg
Time: 24 March to 10 April, various times
Cost: R199 – R699
Tel: 011 928 1000
Email: info@peppapiglive.co.za
Website: www.peppapiglive.co.za
Facebook: @peppapigliveSA
Instagram: @officialpeppa
Twitter: @peppapigliveSA