In a vast and spread-out city like Pretoria, it can be difficult to stay updated with new and entertaining venues or activities constantly popping up. So, to ensure that our readers remain knowledgeable, this article will help devise the best date ideas in Pretoria. Whether it's a beautiful budding relationship, friendship, or an ancient steadfast love, there is always something for everyone.
Have we missed any of your favourite spots? Please let us know in the comments below or email editor@whatsoninjoburg.com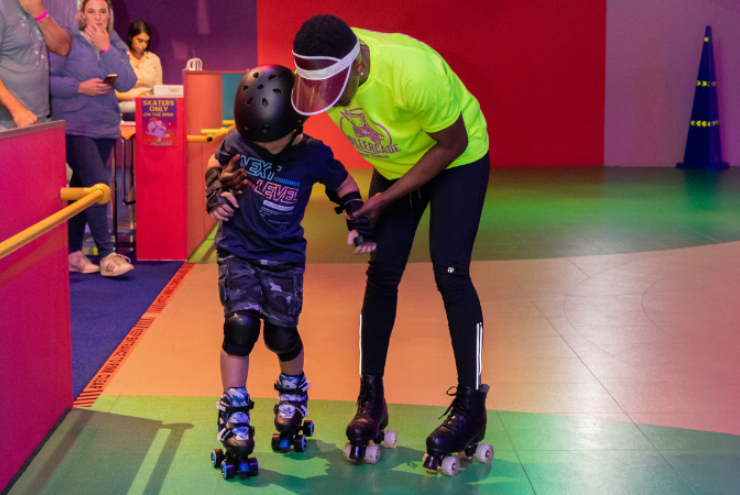 Rollercade is the best and biggest roller-skating amusement park in town. It has provided a safe space to relearn your juvenescence skills or to continue your current endeavour (depending on your age) without worrying about oncoming cars, pedestrians, or judgement from fellow roller-skaters. Basically, you won't get hit by a car or fall on cold ice in this fun skating rink.
Bookings are essential to participate in the roller sessions, as they are held at certain times. If you get tired or simply need to catch your breath, there is a fun lounge area with a café for you to get some snacks and refreshments while you replenish your energy.
Rollercade provides skates and safety gear. So, all you have to bring is your date and your best moves. However, be wary that roller-skating may rekindle your childhood memories or destroy your dreams when you realise, you're not as nimble as you once thought.
Where: Atterbury Rd &, Lois Ave, Menlyn, Pretoria
When: Mon: 1pm – 6pm | Tue- Thu: 10am – 6pm | Fri – Sat: 10am – 9pm | Sun: 10am – 6pm
Website: rollercadepretoria.co.za | Email: info@rollercadepretoria.co.za | Tel: 064 880 9925
Facebook: @rollercademp | Instagram: @rollercadepretoria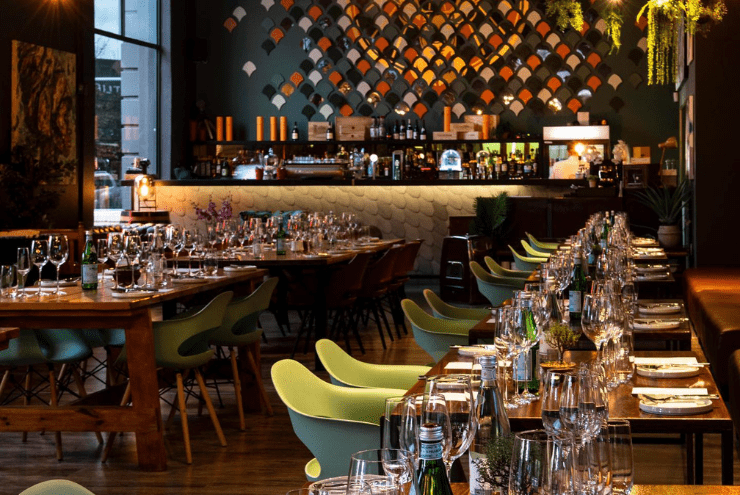 Sometimes a person only has one way into their heart, and that is through their stomach. If your partner is one of these people, we would suggest a romantic dinner at the elegant Alēia.
This venue isn't your typical restaurant. Sure, it looks fancy beyond belief, but it is an unpretentious eatery and wine bar that offers an intimate and sophisticated evening, coincidentally whilst running an art gallery.
The art gallery houses some of South Africa's finest artists' works. Guests can expect to find artworks of impressionism, post-impressionism, cubism, modern art and even sculptures. And, if anything catches your eye, you are in luck. These art pieces are all for sale.
Alēia boasts delicious meals made by chef Ramon Gouws, and popular cocktails and whiskeys that emphasise the nuances of the botanicals in their concoctions.
To secure your table at this lovely eatery, we suggest booking in advance.
Where: Cnr of Albeth St and Lynnwood Rd, Die Wilgers, Pretoria
When: Tue: 11:30am – 3pm | Wed – Thu: 11:30am – 10:30pm | Fri – Sat: 11:30am – 11:30pm
Website: aleia.co.za | Email: bookings@aleia.co.za | Tel: 061 437 0786
Facebook: @aleiapta | Instagram: @_aleisa_sa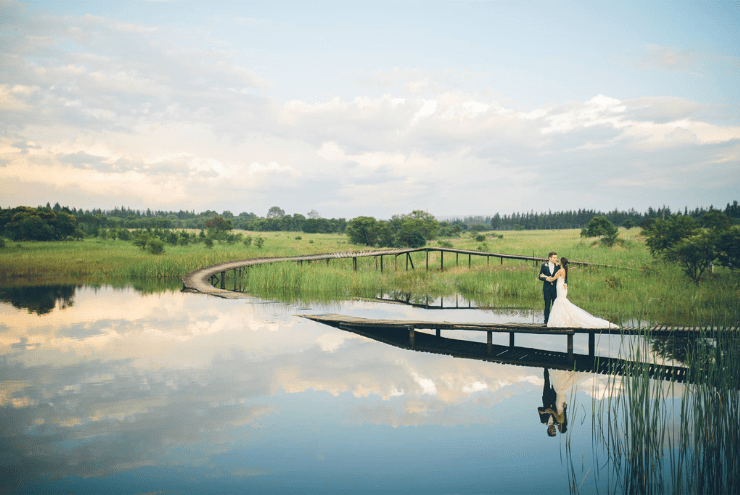 Need an escape from the city? Rosemary Hill might be exactly what you need. This beautiful estate allows guests the opportunity to experience a farm-style life while they enjoy organic food, connect with nature, and explore the walking trails around the estate.
Situated in the far East of Pretoria, Rosemary Hill allows for open pastures where visitors can feel as though they escaped the city without having to drive a million kilometres. With a restaurant and a Greenhouse café on its premises, a lack of food will not thwart your date's success.
The trails consist of 33 kilometres and allow for Segway tours, cycling tracks, hiking, and walking around as you choose from the multiple prime picnic spots in the area. If guests feel a little more adventurous, they can enjoy the horse riding on offer, or unwind at the relaxing spa. The estate has a variety of accommodation options, so guests can easily stay the night after a long day of activities.
Not to jump the gun, but it is worth remembering that Rosemary Hill is an ideal venue for weddings and photoshoots.
Where: R964, Pretoria
When: Always open
Website: rosemaryhill.co.za | Email: info@rosemaryhill.co.za | Tel: 083 235 6857
Facebook: @rosemaryhillvenue | Instagram: @rosemary_hill_farm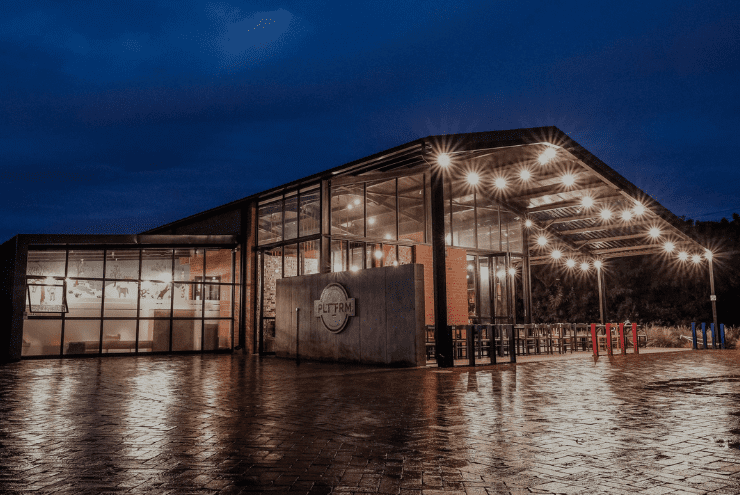 PLTFRM is a lifestyle restaurant with family and nature at heart. Tucked away in the lush greenery of Wolwespruit, PLTFRM is the perfect venue to bring together a vibrant mix of people and food, and for socialising in the quiet surroundings.
The restaurant is an industrial-style building with an urban interior design. Imagine high ceilings, exposed brick walls, lots of metal panelling, and wood for a space that prioritises indoor dining as much as it does outdoors. Both areas offer a mixture of seating, standing, and leaning space. The outdoor section is very relaxed and trendy with cosy bean bags to soak up the sun or balmy evenings.
Food options are best enjoyed outdoors to get the most out of the surrounding nature. The menu offers breakfast, tapas, a selection of meat cuts, pizzas, and burgers with a creative twist. With such a great outdoors area it would be silly not to have a play area for the kids. That's precisely why PLTFRM does have a play area outside, making it a proudly family-friendly restaurant with a trendy twist.
Please note that PLTFRM is pet-friendly and that the restaurant also offers a small menu for them. However, it is worth mentioning that the menu only caters for dogs.
Where: 501 Jochemus St, Erasmuskloof, Pretoria
When: Mon – Sat: 7am – 10pm | Sun: 8am – 10pm
Website: pltfrmwolwespruit.co.za | Email: info@pltfrmwolwespruit.co.za | Tel: 076 778 1839
Facebook: @pltfrmwolwespruit | Instagram: @pltfrom_wolwespruit
With so many fitness activities around the city, it's hard to find one that you genuinely enjoy and want to partake in. Not simply because you feel as though you need to keep fit, but rather because you have fun whilst exercising. Bounce Inc is exactly the sort of venue that caters to this desire.
Each Bounce venue consists of 3000 square meters of interconnected trampolines surrounded by padding and airbags, and additional adventure features placed around the playground. The activities allow for the development of muscles, coordination, balance and agility. This is why we believe Bounce provides the perfect opportunity to let go and stay fit simultaneously through a mixture of fun, exercise and letting your inner child come out through freestyling.
With 33 indoor trampolines centres across 16 countries, Bounce is a successfully family-friendly destination for people of all ages. Whether you come to perfect your backflip, learn new skills, get silly and have fun, or simply hang out with friends and family, it's the ideal venue to "get a taste of Freestyle."
Where: 180 Amarand Ave, Waterkloof Glen, Pretoria
When: Mon – Fri: 12am – 6pm | Sat: 9am – 7pm | Sun: 9am – 6pm
Website: bounceinc.co.za | Email: enquiries@bounceinc.co.za | Tel: 011 517 2500
Facebook: @BounceSouthAfrica | Instagram: @bouncesouthafrica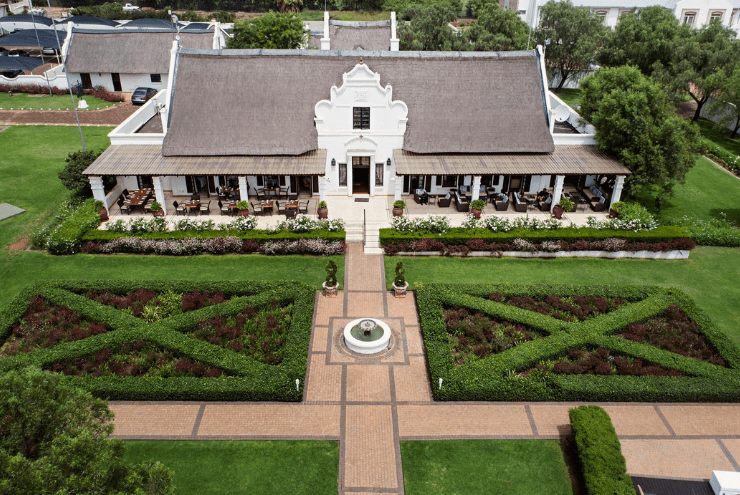 This beautiful upmarket country estate is ideal for a romantic day of leisure and luxurious treatments. Set in a lush surrounding, guests can stroll through manicured lawns and enjoy the splendorous views of the landscaped rose beds and gardens. Enjoy the architecture of the Cape-Dutch Manor House and all the great qualities that labelled this venue 'the Winelands in Gauteng'.
The reason we mention this estate as a date idea in Pretoria is that it's acknowledged as one of the top 10 romantic getaways in Gauteng, and houses one of the leading wellness spas in SA. With 142 hotel rooms, guests can make the most of the activities and facilities available, such as the library bar, two restaurants, an indoor heated pool, and outdoor pools with cocktail bars.
After a long day of activities in the estate, perhaps it would be best to make use of the luxurious spa to ensure a good night's rest. This 4-star spa utilises its well-trained therapists to pamper, relax and rejuvenate your body with its unique decadent spa experience.
Book your room as you make your way to a quintessential Cape Winelands experience by only driving 10 minutes from central Pretoria.
Where: 41 Reier Rd, Kameeldrift-East, Pretoria
When: Always Open
Website: kievitskroon.co.za | Email: reservations@kievitskroon.co.za | Tel: 012 819 8600
Facebook: @KievitsK | Instagram: @kievitskroon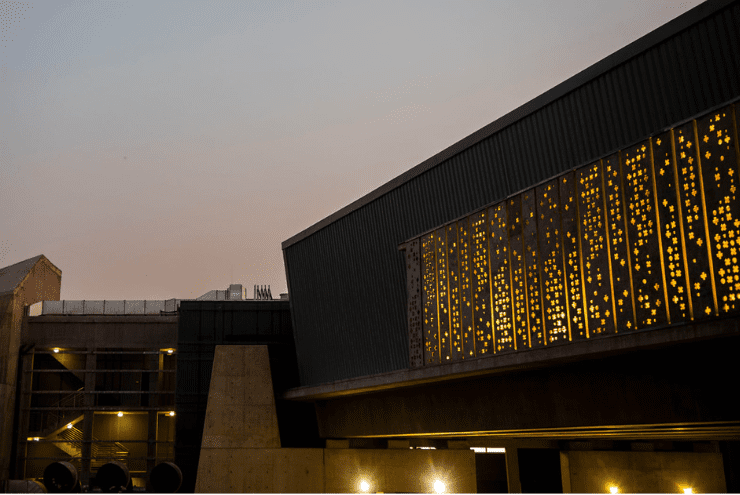 The Javett Art Centre at the University of Pretoria allows visitors to enjoy astonishing exhibitions on the premises of a university without the stress of student loans or tests you forgot to study.
The University of Pretoria and the Javett Foundation joined forces after realising they share a common belief. That belief is that the arts possess the impenetrable fundamentals to emancipate society. With the knowledge of the university's academia and the foundation's impact on the community, a power team was born.
Javett-UP promises to keep an open space where people such as writers, researchers, advocacy groups, historians, political scientists, and musicians can express their thoughts and ideas through various means.
Impress your date with your knowledge of political affairs and art, or learn interesting things as you browse through beautiful sculptures, paintings, and other works of art.
Where: 23 Lynnwood Rd, Elandspoort, Pretoria
When: Tue – Sun: 10am – 4:30pm
Website: javettup.art | Email: connect@javettup.com | Tel: 012 420 3960
Facebook: @JavettArtCentre | Instagram: @javett_up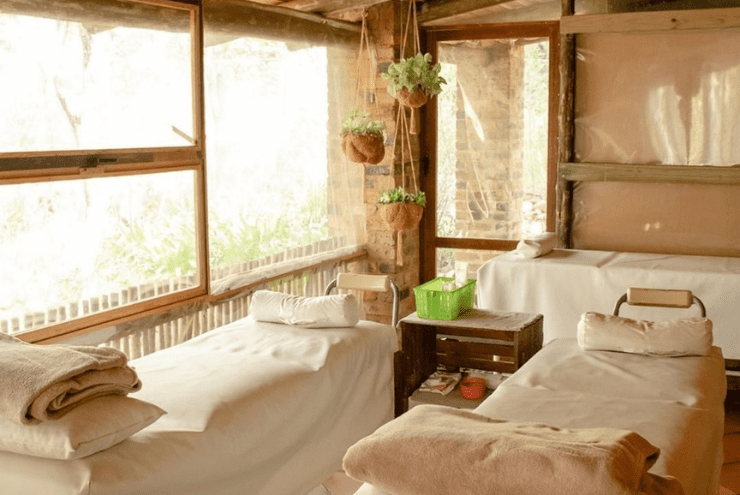 Make your way to the Klippenbosch Spa to treat your date to a lovely and relaxing massage in a bushveld setting. Or perhaps you want to release built-up stress from recent bickering. Whatever the reason might be, these adorable cottages grant the perfect getaway for a brief escape from the city.
Klippenbosch Spa was founded by physiotherapist Hantie Joubert. With decades of experience in the profession, she carries a passion for people and their comfort within their bodies. The massage packages on offer at Klippenbosch Spa are designed to relax and heal the body via pampering inspired by science. This is merely one of the reasons why the spa focuses on Swedish massages.
The Spa offers both full and half-day packages along with one- or two-nights' accommodation in self-catering units. Some of the spa packages include three-course breakfasts, delicious lunches and snack platters.
A couple that spas together, lasts together.
Where: Portion 18 Farm, Klipkop, 369 JR, Pretoria
When: Tue – Wed: 9am – 3pm | Fri – Sat: 9am – 3pm
Website: klippenbosch.co.za | Email: info@klippenbosch.co.za | Tel: 079 192 6109
Facebook: @KlippenboschSpa | Instagram: @klippenbosch_spa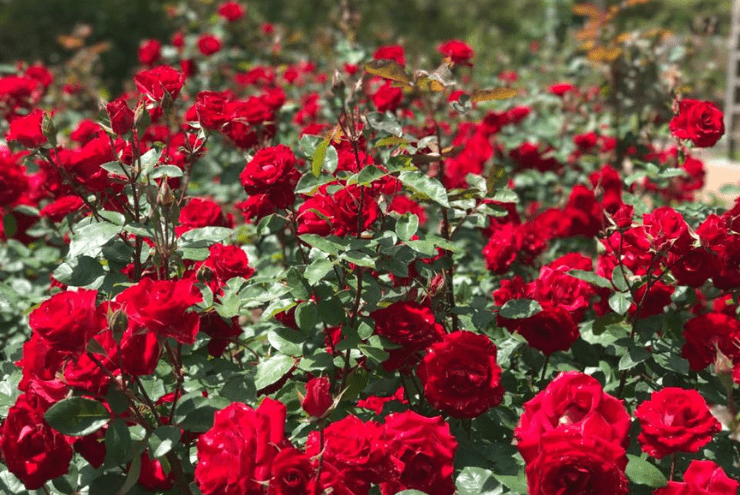 If you had to close your eyes (after reading this sentence obviously) and think of the word 'Romance". The chances are that you'd imagine a bouquet of roses within the first five images. So, why not act on those instincts and visit Ludwig's Roses to treat your date to some of the most beautiful roses you'll ever see?
Established in March 1971, this farm of roses has been run by the same family for over fifty years. The founder, Ludwig Taschner, was born in Germany and parried off more obstacles than life ought to throw at anyone as he survived the second world war and escaped from East Germany. Luckily, he managed to make his way to Pretoria in 1962. In the same year, he worked for Buss Nurseries and shortly after started the beautiful nursery we've come to love today.
According to them, Ludwig was one of the pioneers who propagated roses in containers. Before this, roses were usually only sold as pruned, bare-rooted plants during the winter.
This resulted in the opportunity where gardeners could choose roses specifically by their flowers, fragrance, and growing habits. Read
Make a day of your visit and enjoy the play area, picnic spots, and restaurant on offer at Ludwig's Roses.
Where: Plot 4, Tiger Valley, Lynnwood rd, Pretoria
When: Mon – Sat: 8am – 5pm | Sun: 9am – 5pm
Website: ludwigsroses.co.za | Email: nancy@lugwigsroses.co.za | Tel: 012 941 9251
Facebook: @therosethatgrows | Instagram: @ludwigsroses