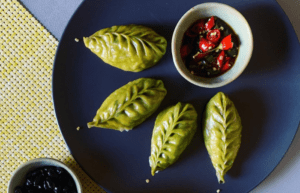 Banchan is a family-owned Korean restaurant located in Parkmore, Sandton that is open six days a week.
This restaurant serves authentic Korean cuisine such as Korean barbeque, bibimbap (a rice dish) and makkeolli (traditional rice wine). Kimchi, tofu and the majority of sauces and marinades used by the restaurant are made in-house.
Each table inside the restaurant has an indoor grill attached for the barbeque experience and egift cards are also available.
Address: Cnr 10th St and Elizabeth St, Parkmore, Sandton, Johannesburg
Times: Mon to Wed 11.30am to 3pm and 4.30pm to 9.30pm | Thursday – Sat from 11.30am to 9.30pm | Sundays closed
Tel: 072 913 3269
Email: info@banchan.co.za
Website: www.banchan.co.za
Facebook: @BanchanSandton
Instagram: @banchan_sandton