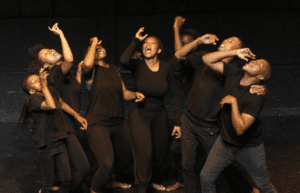 The Market Theatre Laboratory presents Actor Wena, a series of part-time acting classes, from 28 January until 22 April.
The course takes place in Newtown and introduces novice participants to acting in 12 once-weekly classes. Students explore acting concepts as they select and then rehearse a monologue they will perform for the public at the end of the course.
The Market Theatre Laboratory is a drama school located in Newtown that trains young performers in the craft.
Venue: Market Square Precinct, 138 Lilian Ngoyi St, Newtown, Johannesburg
Time: Sat from 9am to 12pm
Cost: R2750
Tel: 011 838 7498
Email: courses@marketlab.co.za
Website: www.marketlab.co.za
Facebook: @themarketlab | Actor Wena
Instagram: @marketlaboratory
Twitter: @TheMarketLab