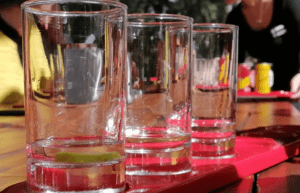 TimeTraveller Adventures combines an exploration of the history of Fordsburg along with food fun in this Food and History Tour on 15 January.
The experience begins with a short history walk through the Fordsburg area, which arose as a place to house miners from a diverse range of backgrounds and cultures. From midday, attendees explore the many shops and eateries on Mint Road for a taste of Turkish, Pakistani, Greek, Syrian and South Indian flavours.
Stops include House of Schwarma, House of Baklava, Dosa Hut and a street food market. The tour on 15 January is half the regular price for attendees.
TimeTraveller Adventures is a tour company that offers historical adventures in areas in and around Johannesburg and Pretoria.
Venue: Fordsburg Square, 202 Albertina Sisulu Rd, Fordsburg, Johannesburg
Time: Sun from 11am to 2pm
Cost: R125
Email: janet@timetravellerjozi.co.za
Website: www.timetravellerjozi.co.za
Facebook: @timetravellerjozi | Fordsburg (Foodsburg) Food & History Tour HAPPY 2023 HALF PRICE
Instagram: www.instagram.com/timetravellerjozi