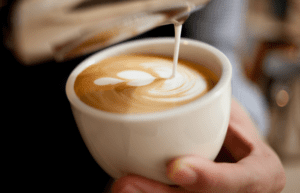 The Joburg Graffiti and Coffee Running Tour is hosted by Micro-Adventure Tours in Braamfontein on 21 January.
The tour covers a distance of between five and six kilometres and participants explore a selection of local coffee shops, take in the street art and learn about the area's history. During the run, participants also race up one historical building which used to be the tallest in the city.
The ticket price includes one free coffee and a guided tour, and participants are invited to bring along cash or cards to purchase additional drinks and food during the run.
Micro-Adventure Tours is a tour company that offers unique ways to explore the vibrant city of Johannesburg through physical activities such as cycling.
Venue: JFF Coffee Shop, uta Street, Braamfontein, Johannesburg
Time: Sat from 9am to 1pm
Cost: R350
Tel: 083 772 4678
Email: info@microadventuretours.co.za
Website: microadventuretours.co.za
Facebook: @KWTMicroadventurer | Joburg Graffiti and Coffee Running Tour
Instagram: @microadventuretours
Twitter: @microadventure5