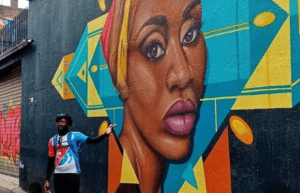 Micro-Adventure Tours presents the new Jozi Studio Art Cycle Tour on 15 January for cyclists to explore Jozi CBD's art scene.
Participants cycle around the city before stopping at a number of art studios in order to meet with local artists. Ticket prices vary based on whether attendees need cycling equipment and lunch or not, and booking for this experience is essential.
Micro-Adventure Tours is a tour company that offers unique ways to explore the vibrant city of Johannesburg through physical activities such as cycling.
Venue: Victoria Yards, Lorentzville, Johannesburg
Time: Sun from 9am to 3pm
Cost: R600 including lunch, bike and helmet | R500 with own bike and Lunch
Tel: 083 772 4678
Email: info@microadventuretours.co.za
Website: microadventuretours.co.za
Facebook: @KWTMicroadventurer | Jozi Studio Art Cycle Tour
Instagram: @microadventuretours
Twitter: @microadventure5