There are so many wildlife animals in danger from the structures and systems humans put into place. We, as a society, must learn how to better ourselves and our environment for the safety and survival of these animals. Luckily, several parks and sanctuaries in Hartebeespoort are helping these wildlife animals and allowing people to learn, rather than yearn to have these animals as pets. These unique animal encounters in Hartebeespoort will give our readers an amazing experience and educate them in the process.
Have we missed any of your favourite spots? Please let us know in the comments below or email editor@whatsoninjoburg.com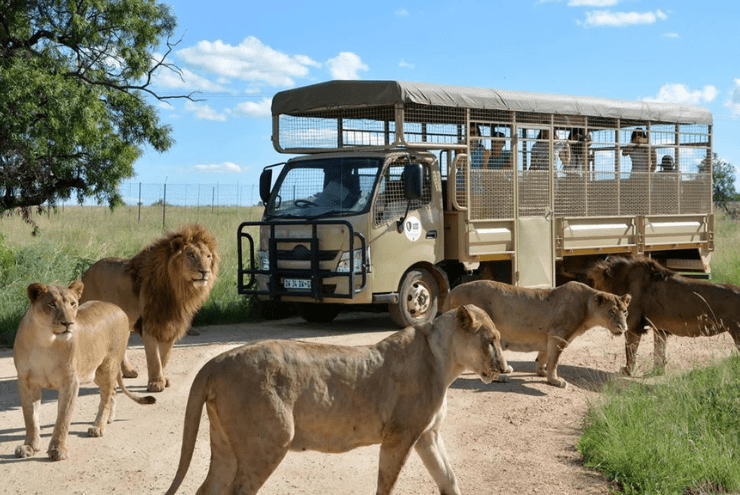 Lion & Safari Park has been a popular attraction for over 50 years for locals and tourists alike. Home to an abundance of wildlife and natural scenery, the venue hosts numerous attractions to entertain visitors for hours.
Visitors can marvel at the indigenous species up close along the trails, or even experience hand feedings to a selection of animals including giraffes, ostriches and other buck. Other enticing animals that guests can expect to see are the likes of lions, cheetahs, hyenas, leopards, wild dogs and many more.
If visitors would like to take their time and explore the lands for themselves, self-drives are a popular option for the adventurous at heart. With the routes and designated enclosures mapped along the area, it makes for a fun and eventful exploration.
For families with children, the Lion & Safari Park offers various kids' activities that will educate and entertain the kids. From art in the park to survival skills, children are encouraged to engage in conservation activities to educate and entertain all in one.
Where: Lion & Safari Day Park, R512 Pelindaba Rd, Hartbeespoort
When: Mon – Fri: 8am – 5pm | Sat – Sun: 8am – 6pm
Website: lionandsafaripark.com | Email: info@lionpark.com | Tel: 087 150 0100
Facebook: @LionSafariPark | Instagram: @lionandsafaripark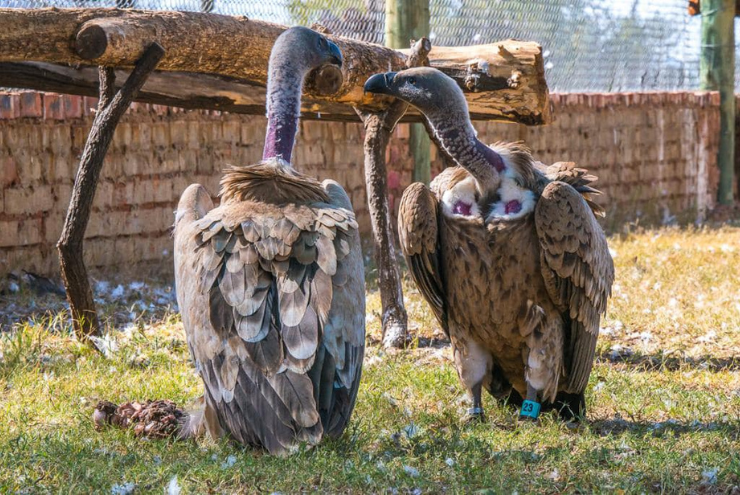 African vultures face several threats in our current climate. Luckily for us, VulPro is a rehabilitation centre that focuses on the conservation of these birds of prey. Running weekly educational public tours, they set out to share their conservation efforts and teach the visitors about the interesting facts and lives of the vultures.
To sit in and absorb the knowledge of these fun tours, one can simply make a booking as the centre operates by appointment only on specified days. The centre works strictly on a cash basis.
VulPro is mainly known for offering school tours, but community service projects are also available on request. If visitors would like to make a day of the whole experience, family picnics can be arranged accordingly.
Where: Plot 121 Kenneth Rd, Rietfontein, Hartbeespoort
When: Mon, Wed, Fri and Sat: 10am and 2pm
Website: vulpro.com | Email: kerri@vulpro.com | Tel: 082 808 5113
Facebook: @VulProAfrica | Instagram: @vulpro.official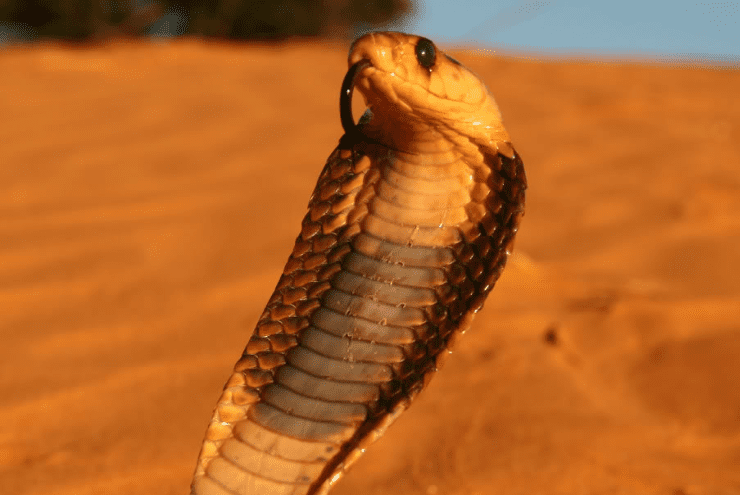 Snake and Animal Park is a rare gem that has been up and running for more than 50 years. This unique reptile park is surrounded by quirky medieval castle-like walls, making it hard to miss when one is on the lookout for unique animal encounters in Hartebeespoort.
Inside these castle-like walls, guests can expect to find an abundance of animals, water lapping at stonewalls and jetties, giant trees and exotic foliage for shade. Housing animals as diverse as primates, hyenas, wild dogs, otters, birds, lions, tigers, and of course reptiles, Snake & Animal Park is determined to educate its visitors on matters of wildlife and most importantly, the preservation of it.
The park hosts a show that educates the public on their snakes and seals, which is held on Public Holidays, School Holidays and weekends at 12pm and 3pm. Being a favourite among previous visitors, it is a show not to be missed.
Where: 1 Scott St, Schoemansville, Hartbeespoort
When: Daily 8am – 5pm
Website: snakeandanimalpark.co.za | Email: zoogang@mweb.co.za | Tel: 076 455 0322
Facebook: @SnakeAndAnimalPark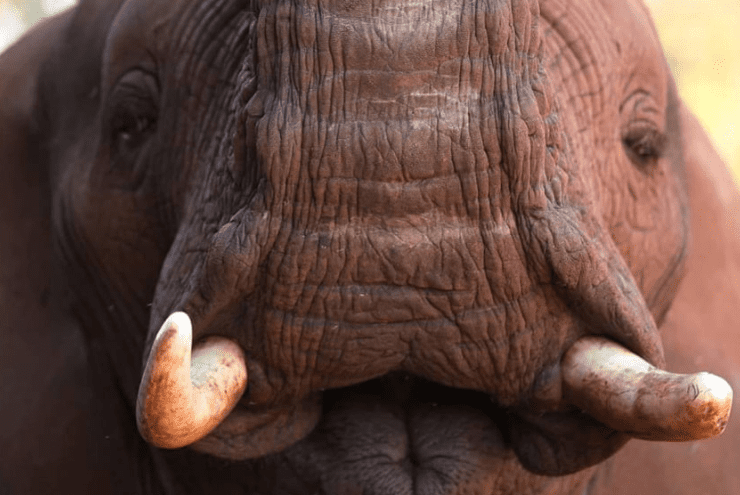 The Elephant Sanctuary started in 1999 and grew from five elephants to a successful set of three sanctuaries. These three sanctuaries are situated in Harties, Plettenbergbay and Hazyview.
The Elephants have been domesticated through positive reinforcement and as a result, provide guests with the unique opportunity to interact with them. Visitors are taken on a journey into the world of the African elephant. This is done via a guided experience with educational facts, and a special opportunity to touch, feed and acquaint them.
The sanctuary is unique in that it offers visitors the opportunity to walk hand-in-trunk with the elephants and ride them bareback. Experiences, tours and programmes are offered daily, allowing guests to discover the different characters, personalities and temperaments of the elephants.
For visitors wishing to extend their visit, accommodation is available on the premises.
Where: R512, Zandfontein, Hartbeespoort
When: Daily: 8am – 5pm  |  Elephant interactions 8am, 10am & 2pm
Website: elephantsanctuary.co.za | Email: reservations@elephantsanctuary.co.za | Tel: 012 258 9904
Facebook: @ElephantSanctuaryHartbeespoort | Instagram: @elephant_sanctuary_harties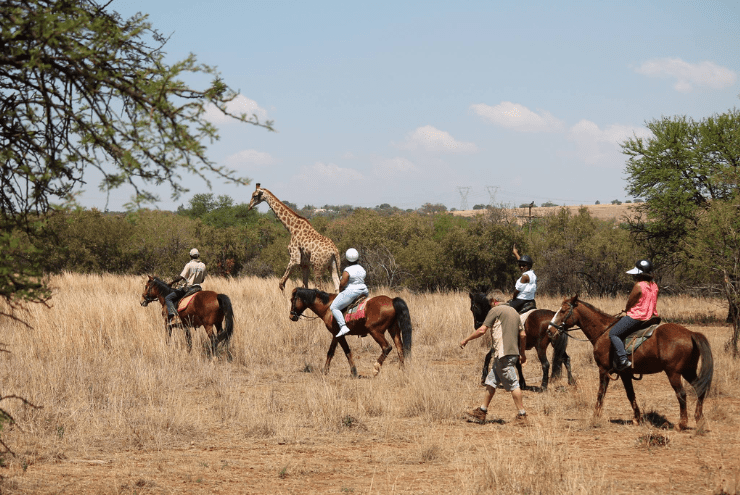 Under the warmth of the Harties sun, unleash your inner Clint Eastwood with the exploration of the wild on horseback or via quad bikes at the Harties Horse Trail Safaris.
Every week, from Monday to Saturday, this venue promises the experience of a lifetime as you roam around in the beautiful and luscious bushveld whilst being on the lookout for interesting wildlife, plant life and geographical wonders. For adrenaline-seeking adventurers or those scared of horses, these trails can also be enjoyed on the comfort of a quad bike.
Every cowboy needs their spurs cleaned and shoulder tension released. At the venue's bush huts, guests can expect to enjoy a massage package to ease out those strained muscles or simply to enjoy the relaxing atmosphere that surrounds them out in the wilds of the bushveld.
There is also a picnic package for guests who would simply like to sit down and absorb the sights surrounding them, as they enjoy the yummy snacks on their blankets.
Where: Silkaatsnek Nature Reserve, R511, Hartbeespoort
When: Mon – Fri: 8am – 4:30pm | Sat: 8am – 6pm
Website: hartieshorsetrailsafaris.co.za | Email: hartieshorsetrails@gmail.com | Tel: 064 907 4827
Facebook: @HartiesHorseTrailSafaris | Instagram: @hartieshorsetrailsafaris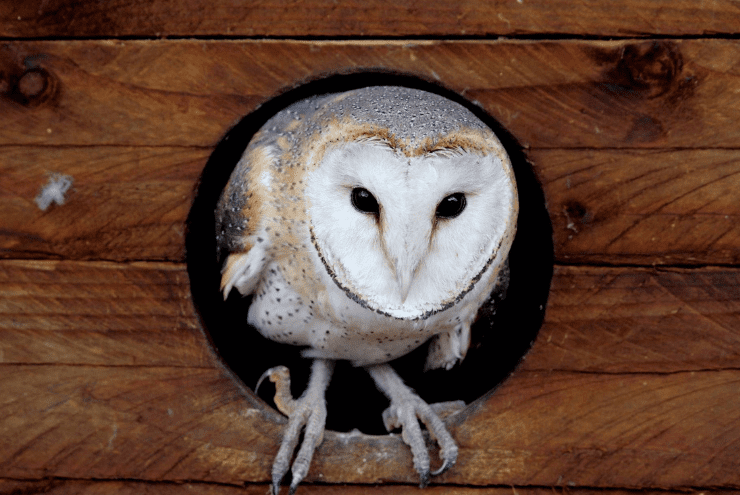 The Owl Rescue Centre came to life when husband and wife, Brendan and Danelle, realised that owls were one of the most common wildlife casualties, and decided to focus on the conservation of these incredible creatures.
This registered non-profit company and permitted rehabilitation facility currently take in more than a thousand owls every year. From owls that have been injured, sick, poisoned or orphaned, the Owl Rescue Centre is determined to make a difference.
Because owls are nocturnal animals, the Owl Sanctuary has created an opportunity that guests wouldn't dream to miss. It's a chance to sit down and enjoy a delightful dinner in the centre's Owl Sky Lounge. While you relax and eat your meal, you get a chance to experience the owls in their natural habitat and see them enjoy their meals on the feeding platforms. The Owl Sky Lounge is a fundraising initiative that benefits owls and this wildlife conservation. So, by feeding yourself, you're essentially also feeding the owls.
Where: 448 R104, Bokfontein, Hartbeespoort
When: Mon – Fri: 7am – 5pm | Sat – Sun: 7am – 3pm
Website: owlrescuecentre.org.za | Email: info@owlrescuecentre.org.za | Tel: 082 719 5463
Facebook: @OwlRescueCentre | Instagram: @owlrescuecentre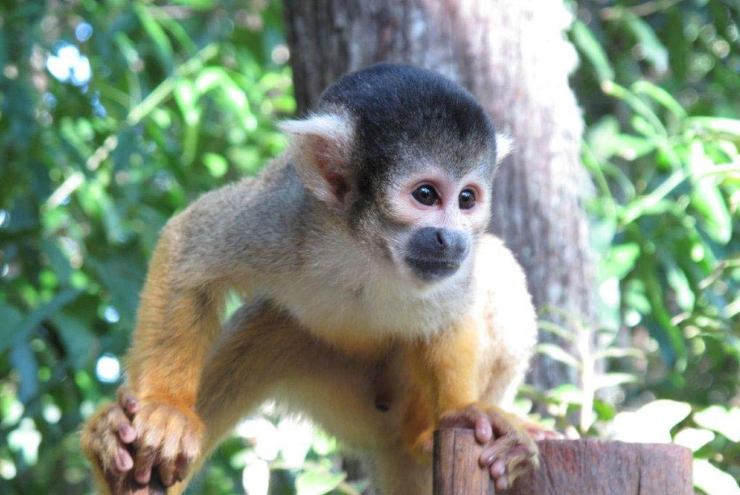 Bushbabies Monkey Sanctuary in Hartbeespoort, is one of only eight free-release primate sanctuaries globally. After saving primates that were previously raised as household pets, or bred for trade, they then introduce them to an enclosure with waterfalls, lush vegetation, and natural mountain springs. So, by supporting the Bush Baby and Monkey Sanctuary, you warrant the primates the opportunity to reside in an environment as possible.
The sanctuary emphasises the importance of community education. Because of this, their tours are highly educational and designed with the purpose to create awareness of the benefits sanctuaries can have. They also hope that guests leave with an understanding that monkeys are not pets, but rather better off left alone in the wild.
So, instead of adding to the problem, rather enjoy the cuteness and intelligence of primates in this controlled environment where you aid the sanctuary merely by attending and taking in information and cuteness.
Where: R104 Old Rustenburg Road Zandfontein, Hartbeespoort
When: Daily: 9am – 4pm
Website: monkeysanctuary.co.za | Email: info@monkeysanctuary.co.za | Tel: 012 258 9904
Facebook: @BushBabiesMonkeySanctuary | Instagram: @bushbabymonkeys