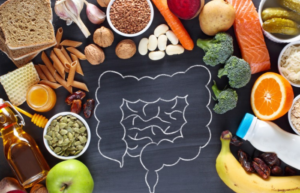 Ché from Ché Gourmet hosts this Fermented Condiment Workshop in Randpark Ridge on 4 March.
This interactive demonstration sees participants learn how to ferment sauerkraut, kimchi (a Korean side dish), sauces and a selection of vegetables. As well as learning about fermentation techniques and equipment, participants also receive a 30-minute lecture on the basics of gut health.
During the course of the event foods and drinks such as kimchi nachos, kombucha cocktails, fermented potato chips with fermented tomato sauce, fermented carrot sticks with hummus and more are available for tasting. Ché Gourmet products are also on sale.
Ché Gourmet was started by Ché Upton in 2015 and shares her knowledge and cooking experience from world travels with members of the public.
Venue: The Che Gourmet Factory, Cnr Ysterhout and Beyers Naude Drs, Randpark Ridge, Johannesburg
Time: Sat from 11am to 3pm
Cost: R550
Tel: 072 125 1804
Email: info@chegourmet.co.za
Website: www.chegourmet.co.za
Facebook: @chegourmet
Instagram: @chegourmet
Twitter: @chegourmettlc