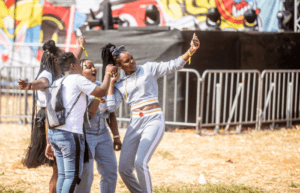 For the first time in Johannesburg, Cotton Fest's Friends Day comes to Newtown Junction on 28 January.
The University of Cotton Fest hosts this day, which includes fun activities such as basketball, skateboarding and live music being performed.
Friends day is a warm-up event in the lead-up to the 2023 edition of Cotton Fest Joburg, which takes place at The Station on 4 February.
Venue: Newtown Junction, 100 Carr Street, Newtown, Johannesburg
Time: Sat from 12pm
Website: cottonfest.co.za
Facebook: @CottonFestJHB
Instagram: @cottonfestjhb
Twitter: @CottonFestJHB