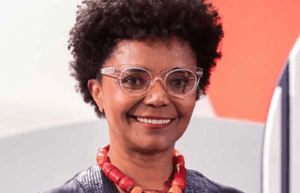 This three-day retreat, hosted by Farmhouse58 from 15 to 17 February in Krugersdorp, focuses on supporting black women leaders.
As black women enter more spaces and leadership positions, it can be a lonely journey. This retreat is facilitated by clinical psychologist and Deep Wellness founder Dr Jude Clark and spiritual healer and reiki master Veronica King.
The experience is a chance for participants to reconnect and refocus both professionally and personally through rituals, breath-and-body work and journaling. The price includes meals and a private room.
Farmhouse58 is a space with many activities to choose from including arts, farming, nature, adventure and those that focus on wellbeing.
Venue: Farmhouse58, R540 Kromdraai Rd, Krugersdorp, Johannesburg
Time: Wed to Fri
Cost: R9200 pp
Tel: WhatsApp 078 610 0906
Email: stay@farmhouse58.co
Website: www.farmhouse58.co
Facebook: @FARMHOUSEat58 
Instagram: @farmhouse_58