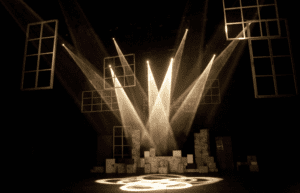 A production of Alice in Wonderland, based on the popular story by Lewis Carroll, runs at the Pieter Toerien Theatre at Montecasino from 23 February until 2 April.
VR Theatrical presents the theatre experience, which is suitable for the whole family and which sees Alice explore a world full of wonder with characters such as the Cheshire Cat and the Blue Caterpillar. Perfect for small children, the show is directed by Neka da Costa and also injects a dose of dry humour for the adults to enjoy.
Pieter Toerien's Montecasino Theatre opened in November 2000 and its 50-seater Studio Theatre is used for more intimate performances.
Venue: Studio Theatre At Montecasino, Montecasino Blvd, Fourways, Johannesburg
Time: Wed at 11am | Thurs and Fri 11am and 3pm | Sat 3pm and 5pm | Sun from 3pm
Cost: R130 – R180
Email: info@pietertoerien.co.za
Website: www.pietertoerien.co.za
Facebook: @MontecasinoTheatre
Instagram: @Pietertoerienproductions
Twitter: @Theatreonthebay