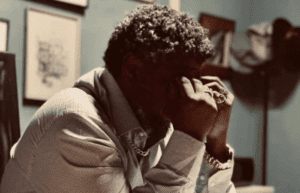 Search For Productions and Theatre on the Square present Home Affairs from 21 February until 11 March.
Lawrence Joffe and Sello Ramolahloane star in this comedy/drama which is directed by Michelle Douglas. The play tells the story of two men in a government department who are forced together due to that great unifier – loadshedding.
The Theatre on the Square is located at Nelson Mandela Square in Sandton and provides a large array of film, music and theatre performances to the public.
Venue: Theatre On The Square, Nelson Mandela Square, West St, Sandton, Johannesburg
Time: Tues to Fri from 8pm | Sat 4pm and 8pm
Cost: R140 – R180
Tel: 011 883 8606
Email: info@theatreonthesquare.co.za
Facebook: @TheatreOnTheSquare
Instagram: @theatreonthesquare
Twitter: @theatreonsquare