From extreme activities that will get the blood flowing for adrenaline junkies or relaxing and enticing sightseeings that are ideal for families, Hartebeespoort has an abundance of activities that will entertain its visitors and tucker out its adventure seekers.
Have we missed any of your favourite spots? Please let us know in the comments below or email editor@whatsoninjoburg.com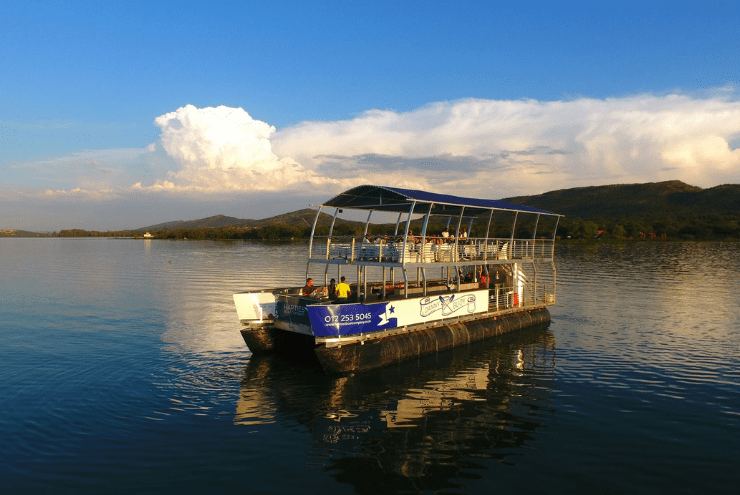 Located in the Kommandonek Wildlife Resort, Harties Harbour takes visitors out onto the ever-popular Hartebeespoort Dam whilst offering an unforgettable experience. The cruises set out at midday and around afternoon sunsets, where guests take in the beautiful views and learn about the history and the local fauna and flora of Hartebeespoort.
The lunchtime cruises offer a two-hour trip with a buffet of gourmet snacks, music, and a cash bar. The sunset cruises offer the same services but are accompanied by champagne welcome drinks and of course awe-inspiring sunsets.
It is worth noting that due to safety precautions, children under the age of six are not allowed on these cruises. If families wish to partake in any of the other activities in Hartbeespoort, the resort also offers tube rides, game drives, lion interactions, fishing, and picnics.
See here for more information regarding the cruises, or here for more information on the game drives.
Where: Kommando Nek Resort, Simon Bekker Ave, Kosmos, Hartbeespoortdam
When: Daily: 8am – 6pm
Website: hartiesharbour.co.za | Email: bookings@hartiesharbour.co.za | Tel: 012 253 5045
Facebook: @HartiesBoatCo | Instagram: @hartiesharbour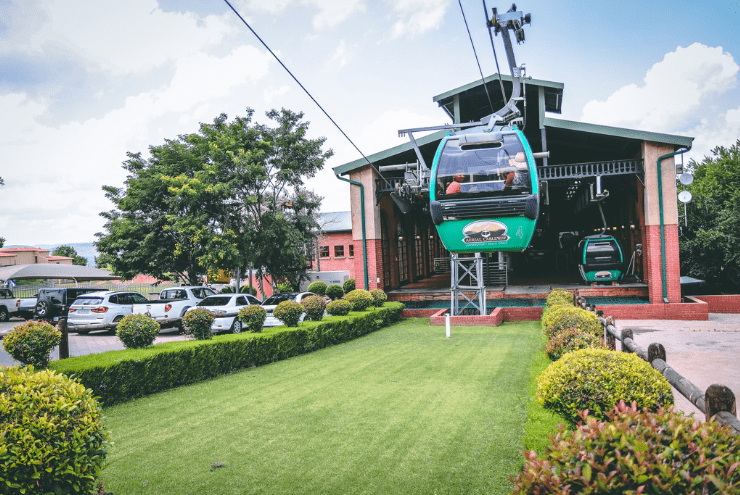 Aerial Cableway is a Swiss-engineered and installed cableway that elevates guests to the top of the beautiful Magaliesberg Mountains in Hartbeespoort. This view is the pinnacle of sightseeing and grants an unrivalled view throughout the entire Hartebeespoort Dam.
With a fully-enclosed four-seater cable car that's ideal for families or friend groups, guests can enjoy the views of the surrounding areas in comfort and safety as they make their way to the very top of the mountain for the final jaw-dropping view over Harties and Magaliesberg.
Aerial Cableway also has a romantic two-seater chair lift that frees guests from the restrictions of the usual cable car. This activity is the nearest experience to levitating up the mountain. Popular amongst couples, this ride is ideal for the perfect romantic photo. Just make sure you hold on fervently to your phone.
There is also an array of world-class recreational activities such as the Lookout Bar, Dassie Walk, cycling trail, Boost Bounce, and a Kids Zone play area.
Where: Plot 3, Melodie, Agricultural Holdings, Hartbeespoort
When: Wed – Fri: 9am – 4pm | Sat: 8:30am – 4:30pm | Sun: 8:30 – 4pm
Website: hartiescableway.co.za | Email: info@hartiescableway.co.za | Tel: 012 253 9910
Facebook: @HartiesCableway | Instagram: @harties_cableway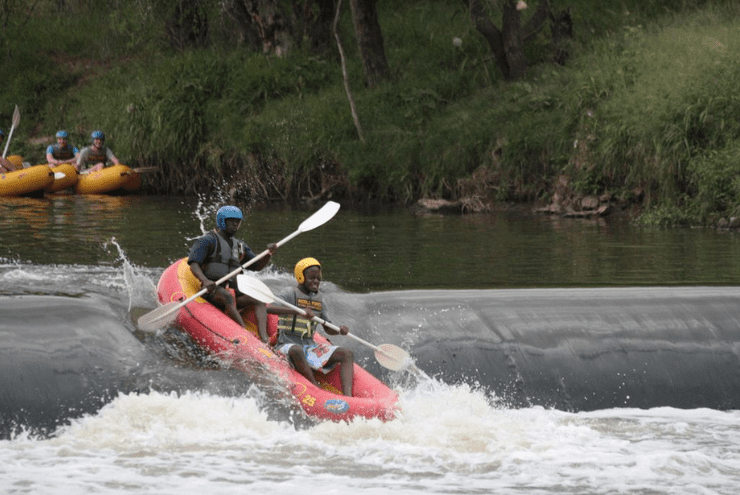 Paddle Power offers a fun and entertaining river rafting experience down the Crocodile River. The venue comprises a collection of fascinating wildlife and natural wonders that can be explored through the activities on offer. Whether guests would like to hike, abseil or paddle down the river, the sights are something to behold, making this venue an easy pick when choosing exciting activities in Hartebeespoort.
The river rafting trip covers 5km of the Crocodile River and gives adrenaline-seeking visitors a chance to face several rapids. These rapids range from class 1 to 3. However, there are seldom occasions when the rapids reach class 4. These are generally on days after a decent amount of rain.
Due to safety and precautions, guests should be aware that children under the age of 8 may not partake in the river rafting experiences.
Where:T-Junction R512 and R104 Broederstroom, R104, Hartbeespoort
When: Daily: 8am – 5pm
Website: paddlepower.co.za | Email: info@powerpaddle.co.za | Tel: 071 559 3081
Facebook: @PaddlePowerAdventures | Instagram: @paddlepowerrsa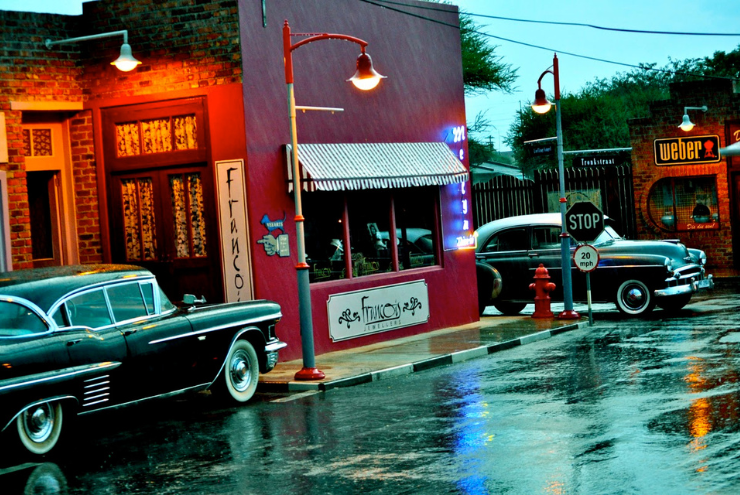 Pretville hosts exclusive SA film productions and attractions for visitors in Hartbeespoort. The Afrikaans musical, Pretville, highlights the town set in the 1950s, produced by Hartiwood Films and showcases a young protagonist, Lise le Roux, who discovers family truths in her travels to Paris in French Toast.
Audiences can secure their seats to watch South African stories on the big screen. The movies showcase local talent and film production. The attractions on offer also include full access to the film set and classic cars. Photo sessions are available between 8am and 5pm. 
See here for more information.
Where: R511, Rietfontein, Hartbeespoort
When: Sat – Sun: 8am – 4:30pm
Website: pretville.co.za | Email: pret@pretville.co.za | Tel: 083 266 8567
Facebook: @PretvilleHartebeespoort | Instagram: @pretville_town_harties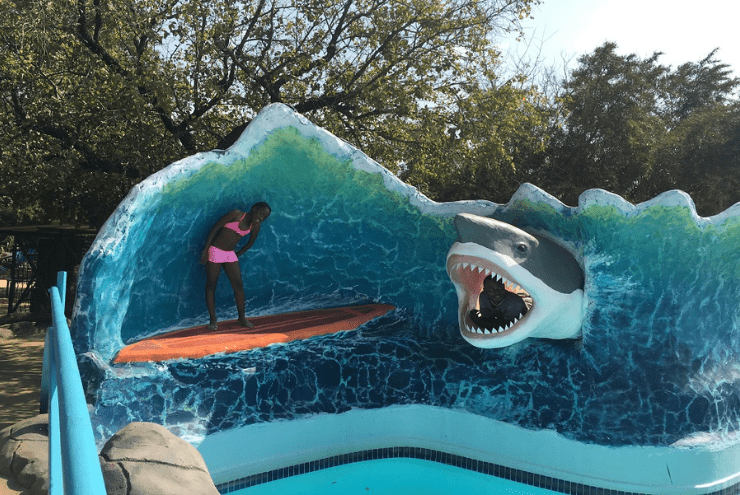 There are times that we wish to be near the ocean but unfortunately do not have the time and means to travel all the way. African Island Beach Resort was devised and constructed with this in mind. Aiming to satisfy people's need for sun, sand and surf but with a shorter distance, this venue is the place to be for all beach lovers.
The sandy white beaches are an invitation to everyone wanting to catch a tan or experience an iconic summertime beach day. Guests can expect to find a selection of activities and facilities such as waterslides, swimming pools, a beach volleyball court, Kiddie Rides, a children's play area and splash zone, a Spaza Shop, a braai area, and seating space in lapas.
A kind reminder that this is still the African sun we find ourselves soaking in. So, it would be best if guests remember to bring their own source of shade to enjoy their picnic foods and drinks they brought from home.
Where: 60 Beethoven Rd, Hartbeespoort
When: Daily: 9am – 6pm
Website: africanisland.co.za | Email: africanisland@lantic.net | Tel: 012 259 3884
Facebook: @AfricanIslandBeachResort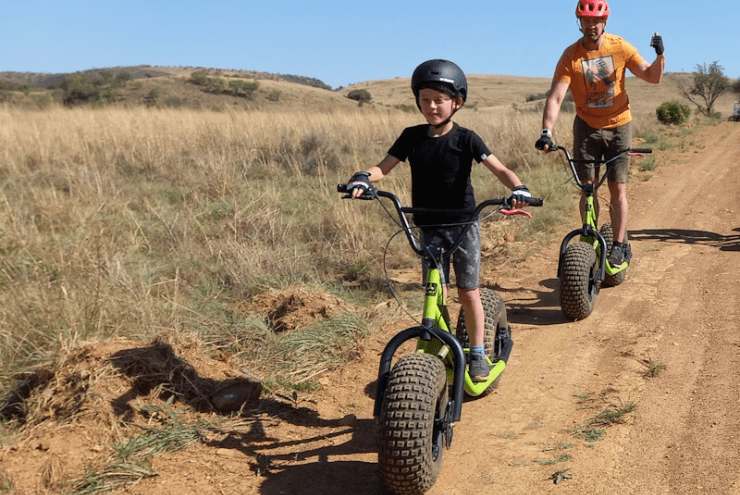 Scootours is one of the top exhilarating activities in Magaliesburg. Guests can enjoy a downhill ride on a scooter as they're given a tour of the local area. The route follows an adventurous off-road track in the scenic vicinity of the Cradle of Humankind.
The scooters making these tours possible are the Monster Mountain Scooters. Securely designed to descend down the adventurous trails of the surrounding hills, these scooters are fine for riders both young and old, with no fitness requirements. If you can balance on a bike, you're good to go.
Children between the ages of 4 and 9 ride as passengers with an adult as the main rider. Bookings are essential as tours are structured around timeslots.
Where: Leeuwenkloof, Plot L3 R3 Hartbeeshoek Road Broederstroom, Hartbeespoort
When: Sat – Sun: 8am – 5pm
Website: scootours.co.za | Email: harties@scootours.co.za | Tel: 072 011 4799
Facebook: @HartiesScootours | Instagram: @hartiesscootours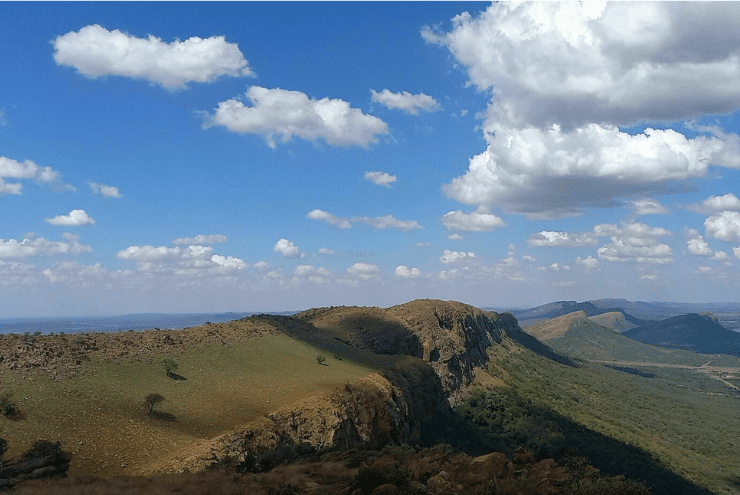 Situated on the slopes of the Magaliesberg, Vergenoeg Farm overlooks the Skeerpoort valley and the Hartbeespoortdam. Because of this prime location, the venue has been a local favourite for years when exploring and hiking the grounds of Harties. Its marvellous views and diverse surroundings attract hikers of all levels but remain the favourite hiking spot for advanced hikers.
Bring your binoculars along and explore the routes that boast over 200 bird species all situated amongst the indigenous trees. With their trails ranging from a variety of levels, guests can choose whether they want to challenge themselves or simply explore the land.
See below levels:
Yellow: Easy Trail- 3km (80m Elevation)
Red: Moderate – 5km (360m Elevation)
Black: Advanced – 10km (680m Elevation)
Upon arriving at the top of the hike, guests can expect to find privileged views of the endangered Cape Vultures launching themselves into flight from the cliffs.
Where: 155-156 Vergenoeg Farm, R560, Skeerpoort AH, Hartbeespoort
When: Mon – Fri: 7am – 3pm | Sat – Sun: 7am – 3pm
Website: vergenoegreserve.com | Email: admin@vangaalen.co.za | Tel: 083 560 3318
Facebook: @Vergenoegtrails | Instagram: @vergenoegnaturereserve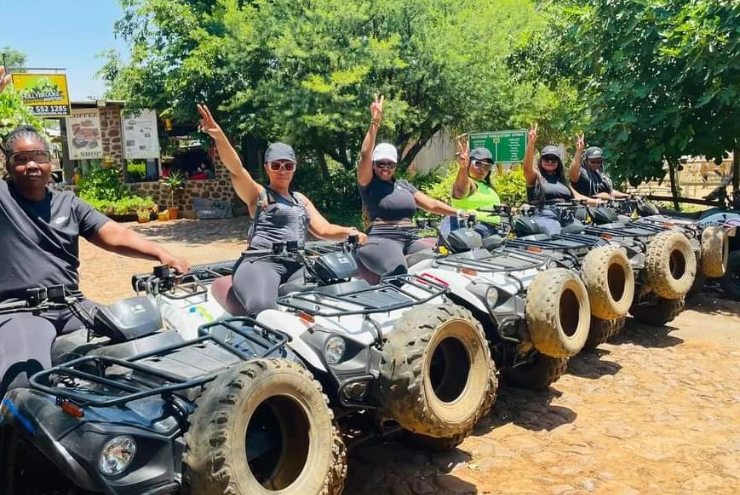 The Hollybrooke Adventure Farm is a venue that offers activities packed with adventure. No more than a 45-minute drive from Pretoria and Johannesburg's Northern Suburbs, this space hosts an array of activities that makes the venue ideal for events, functions and family outings.
Take an unforgettable and adrenaline-fueled quadbike trail, zoom through the air on their famous Orango-Tango Zipline, take a riverside ride on the Hollybrooke Adventure Farm's beautiful horses, or simply relax in the farm Coffee Shoppe. After a long day of extreme activities, the venue also boasts river cottage chalets where guests can rest their heads.
Activities offered at the Hollybrooke Adventure Farm include quad-biking, horse riding, ziplines, hiking, clay pigeon shooting, airsoft and a day spa.
Where:Plot 10, Remhoogte Road, Skeerpoort, Hartebeespoort
When: Daily: 7:30am – 5pm
Website: hollybrooke.co.za | Email: info@hollybrooke.co.za | Tel: 082 552 1285
Facebook: @HollyBrookeAdventureFarm | Instagram: @hollybrookeadventurefarm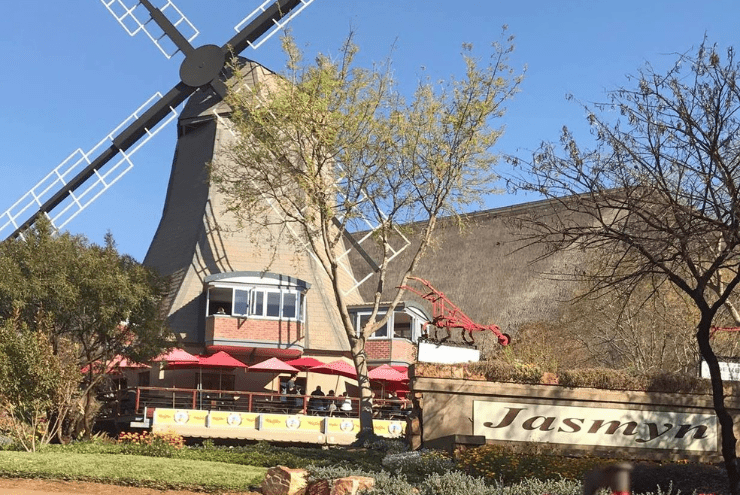 Jasmyn Crafters Market and Village is situated near the Hartbeespoort Dam and offers a wide selection of fresh farm produce, antiques and goods made by hand.
Open 7 days a week, the Village consists of the Jasmyn Plaasprodukte Store, Jasmyn Book and Gift Shop, a Crafters Market, and three restaurants sharing a Dutch theme.
The Jasmyn Plaasprodukte offers organically grown fruit and veg at prices set in yesteryear, and the bookstore is a great find for any book lover. The Gift Shop and Home Decor store are filled with artefacts, antiques and handmade fine linen. The Crafters Market is open on the weekends and offers a variety of stalls with goods, items and foodstuffs.
Where: 1 Jan Smuts Meerhof, Ifafi, Hartbeespoort
When: Mon – Sun: 8am – 5pm
Email: adrian.lyons@me.com | Tel: 012 259-1183
Facebook: @Jasmynmarket | Instagram: @jasmyncraftersmarket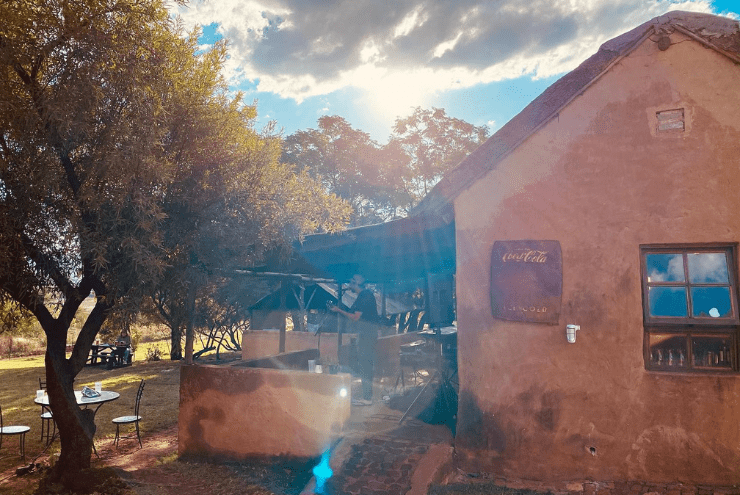 Situated in Broederstroom, this is a venue that manifests a quintessential experience of what it says on the tin. It's a quaint Irish-themed beer garden that provides a friendly atmosphere as guests enjoy a variety of woodfired pizzas and craft beers.
The Ale House also offers live music and entertainment to complement the ambience of easy-going life in the hearty and sunny open plains of Hartebeespoort Dam.
Where: Bart Pretorius Rd, Hartbeespoort
When: Sat – Sun: 12pm – 6pm
Email: jackie@alehouse.co.za | Tel: 083 272 3120
Facebook: @TheAleHouse | Instagram: @alehouseharties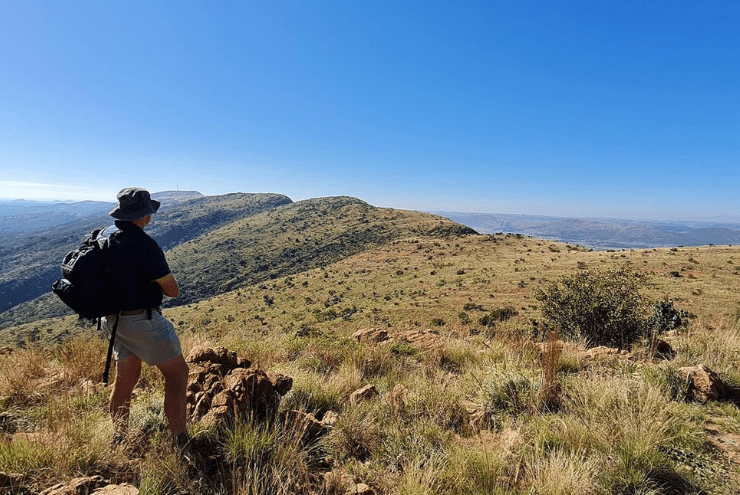 The De Wildt Cheetah Lodge and Adventure Trails is 45 minutes outside of Johannesburg and offers hiking and overnight stays.
De Wildt has eight trails available including those that can be completed with overnight stays in the Cheetah Lodge tented accommodation. Visitors can also have a picnic at Que Sera Sera with available braai facilities or order ready-made food and drink from the Bush Kitchen.
Where: R513 Yellowboard no 78E, Schietfontein, Madibeng
When: Daily: 8am – 5pm
Website: dewildttrails.co.za | Email: info@dewildttrails.co.za | Tel: 082 777 9326
Facebook: @DeWildtTrails | Instagram: @dewildt_adventure_trails