This Valentine's month, we explore the city's beauty as we highlight some of Johannesburg's popular and romantic gems. From boutique hotels to quirky and sweet cottages, we take a look at some of the most unique and interesting romantic Valentine's accommodations.
Have we missed any of your favourite spots? Please let us know in the comments below or email editor@whatsoninjoburg.com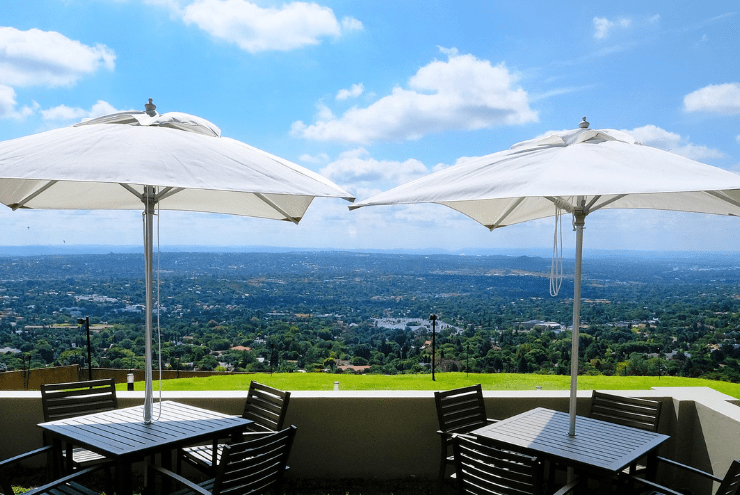 Experience the views of Northcliff Hill at this incredible lookout point that serves as a hotel, restaurant and spa. Sit back and unwind in this beautiful venue as you soak up the sun, scenery and an exquisite eating experience.
The restaurant, Kranz, focuses on fusing the natural and organic outdoor beauty with its own interior elegance to create the best atmosphere for its clients.
The Boutique Hotel provides luxury accommodations to amplify the mesmerising experience. With large en-suite luxury rooms providing spectacular views. This venue is ideal for a one-stop destination for your romantic Valentine's Day experience.
Where: 10 Solution Cl, Northcliff, Johannesburg
Website: thenorthcliff.com | Email: reservations@thenorthcliff.com | Tel: 010 900 3083
Facebook: @TheNorthcliff | Instagram: @the_northcliff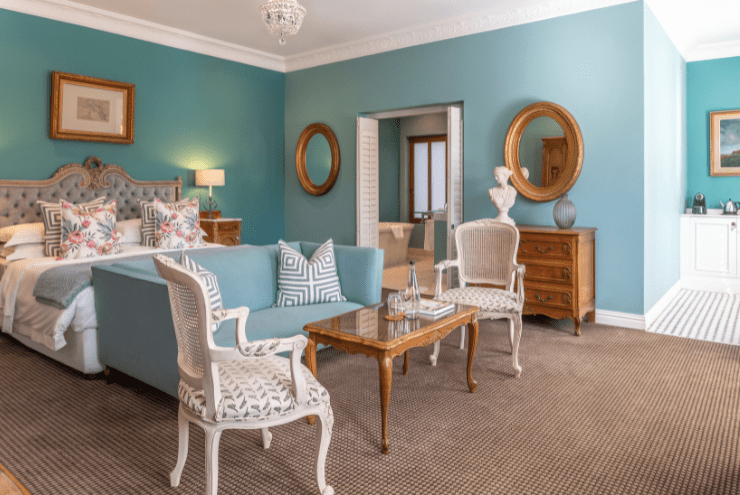 Spend Valentine's Day among lush acres of landscaped gardens at Fairlawns Boutique Hotel & Spa, an urban sanctuary right in the heart of Joburg. For a memorable romantic evening, Fairlawns hosts an exclusive 6-course dinner including a special menu of gourmet dishes, sweet treats, a drink on arrival, and live entertainment by saxophonist, Brendan Ross.
For the perfect romantic evening away, stay at the Fairlawns this February and spoil someone special with a one-night stay in Grand Chateau Suite for R 4999 per couple per night. This package includes breakfast, a romantic wine-paring dinner in Amuse-Bouche, a bottle of sparkling wine, a complimentary upgrade (subject to availability on arrival) and a romantic rose petal turndown.
For added spoils, book a spa treatement in advance. See here for more.
Where: Alma Rd, Off Bowling Ave, Johannesburg
When: 14 Feb:
Website: fairlawns.co.za | Email: reservations@fairlawns.co.za | Tel: 011 808 7300
Facebook: @FairlawnsBoutiqueHotel| Instagram: @fairlawnsboutiquehotel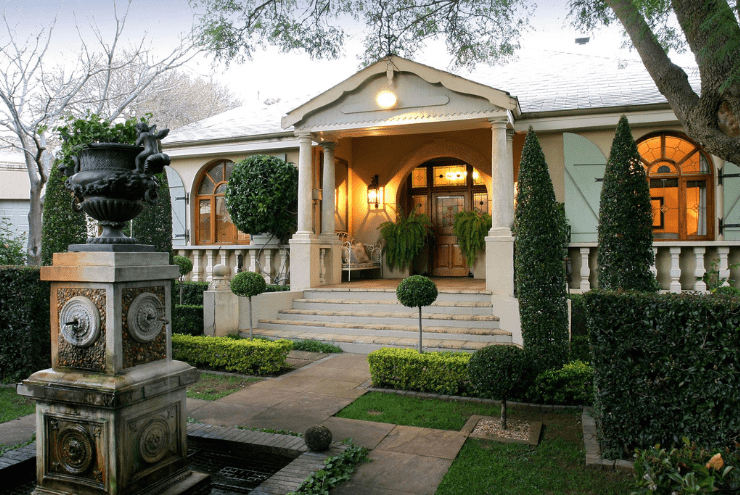 This luxurious hotel grants guests a romantic and unique experience of being out in the countryside without the effort of travelling for hours. Situated in Northcliff, Morrells Villaggio is an award-winning venue surrounded by beautiful gardens and greenery to secure the sensation of a getaway.
Spoil your special partner with a romantic evening or two at this fantastic hotel to fully enjoy all the facilities. From functions, weddings, and pampering to dining and shopping, Morrells Villaggio is an ideal destination for any romantic getaway.
Where: Cnr Weltevreden Rd and Scott St, Northcliff, Johannesburg
Website: morrells.co.za | Email: info@morrells.co.za | Tel: 011 476 9495
Facebook: @MorrellsVillaggio | Instagram: @morrells_villaggio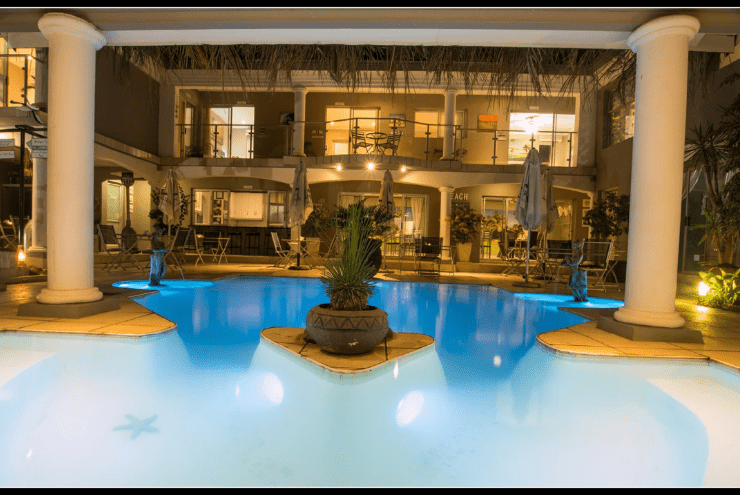 This contemporary and elegant 4-start accommodation offers a relaxing island and coastal atmosphere in the Eastern side of Hartebeespoort.
Club Cocomo has a romantic package specially designed for couples wanting to celebrate their love, and what better time than Valentine's Day? The package includes a candle-lit jacuzzi spa bath, complemented with chilled champagne and a tropical snack platter to secure the sense of a romantic oasis.
The night-time spa massages, Tiki-Bar and Beach Café all come into play to make this stay a romantic Valentine's Day getaway.
Where: 16 Cannon Cres, Ifafi, Hartbeespoort
Website: cocomo.co.za | Email: info@cocomo.co.za | Tel: 012 259 0303
Facebook: @ClubCocomoHarties | Instagram: @clubcocomo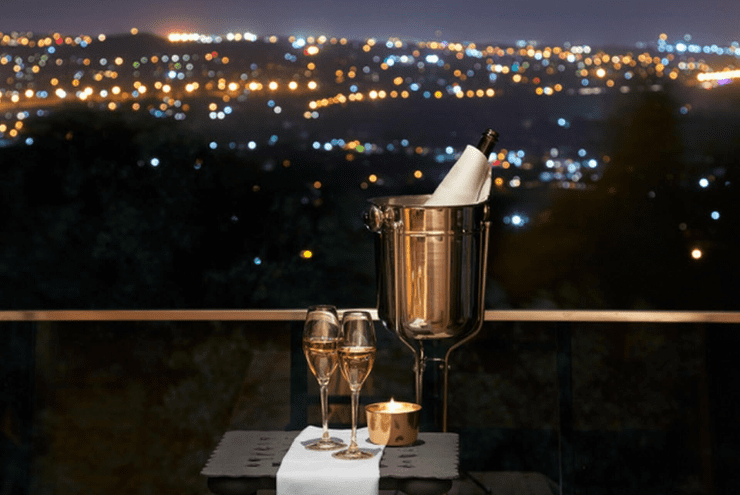 This Valentine's Day we're focusing on beautiful views (insert cute remark about your special partner being the best view).
Introducing, The Cliffside. An intimate and homey gem tucked away in the greenery of the Northcliff ridge, with a spectacular view over Johannesburg North towards Magaliesburg. If the magnificent view doesn't sell you, perhaps you're more the sort of person to enjoy a relaxing sauna, massage and spa treatments, and yoga with a private instructor after partaking in the abseiling and rock climbing all available at The Cliffside.
Offering five gorgeous suites to choose from, each one of these has its own distinct decor to create a specific atmosphere for your romantic Valentine's Day. See here for more.
Where: 182 Frederick Dr, Northcliff, Johannesburg
Website: thecliffside.co.za | Email: stay@thecliffside.co.za | Tel: 011 568 9988
Facebook: @TheCliffsideZa | Instagram: @thecliffside_za

Phefumula Country Retreat is a lovely and relaxing accommodation where guests can reconnect with nature and enjoy the views of the beautiful Magaliesberg mountain.
With its special spa package, picnic areas, mountain biking- and hiking trails, this venue is the perfect outdoor Valentine's Day retreat. Guests can expect to see various wild animals on the available hiking trails. These are animals such as baboons, monkeys and various antelope species. Some people have been lucky enough to spot a timid leopard belonging to the surrounding game farms.
The Phefumula Country Retreat has also been awarded a Travelers' Choice Award for the 5th time in 2023.
Where: R24 Rustenburg Road, Magaliesburg
Website: phefumula.co.za | Email: phefumula@iburst.co.za | Tel: 082 550 8965
Facebook: @PhefumulaCountryRetreat | Instagram: @phefumula_country_retreat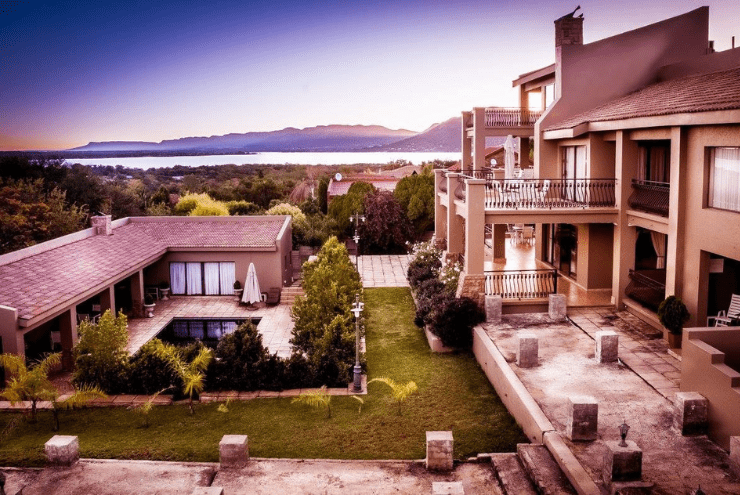 Château la Mer is an exclusive 4-star guesthouse with an up-market French-inspired home. Nestled in the quiet suburb of Ifafi in Hartbeespoort, this accommodation boasts a beautiful backdrop of the Hartebeespoort Dam and the Magalies Mountain Range.
With a special romantic package, guests can expect to be welcomed by roses, sparkling wine, chocolates and a relaxing bubble bath. This package easily screams romance and is ideal for Valentine's Day.
Where: 31, 33 Cannon Cres, Ifafi, Hartbeespoort
Website: chateaulamer.co.za | Email: info@chateaulamer.co.za | Tel: 072 584 5986
Facebook: @ChateauLaMer | Instagram: @chateaulamer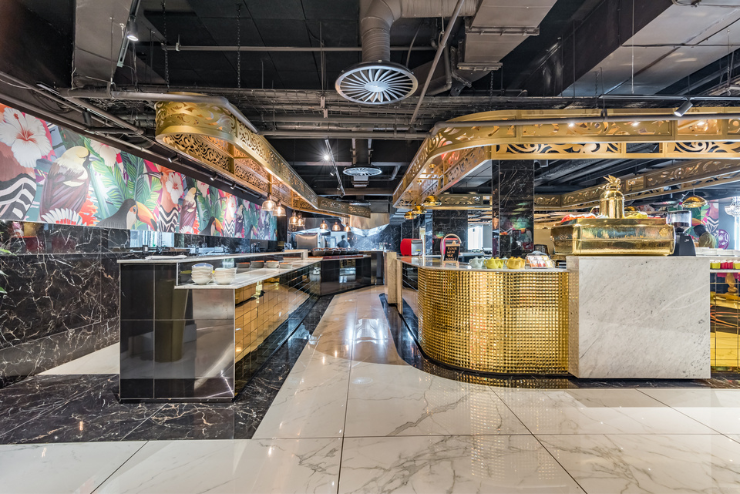 This Valentine's Day, guests at the Hotel Sky are in for a real treat. In the lavish city of Sandton, Hotel Sky offers romantic dinners, accommodation, and spa packages for all the lovebirds.
The restaurant is offering a five-course dinner at the Equinox restaurant, along with a special couples' romantic spa package that includes bed and breakfast to make it a real weekend away that you and your special partner can reminisce about in the future.
See here for more.
Where: 150 West St, Sandton, Johannesburg
Website: www.hotelsky.co.za | Email: reservations.sandton@hotelsky.co.za | Tel: 010 880 4449
Facebook: @hotelskysouthafrica | Instagram: @hotelskysa