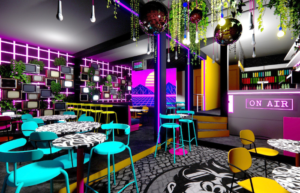 K-Pop fans are invited to sing at this K-Pop Karaoke Night, hosted at the Karaoke Kong bar in Melville on 2 March.
Kbops Events n Tings together with Karaoke Kong present this opportunity for fans of Korean music to sing top tracks. Participants are also welcome to dress up as K-Pop idols on the night.
Karaoke Kong is a boutique karaoke bar located in Melville which is open seven days a week.
Venue: Karaoke Kong, 7th St, Melville, Johannesburg
Time: Thurs from 7pm to 2am
Cost: Free
Tel: 087 821 6981
Email: info@karaokekong.co.za
Website: karaokekong.co.za
Facebook: @KaraokeKong
Instagram: @karaokekong