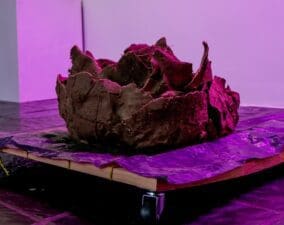 Entangled Intimacies is an art-based research project at Goethe-Institut exploring what it means to live in ecological chaos and also embody it in artwork.
The exhibition features new work from Tzung-Hui Lauren Lee, Io Makandal, and Natalie Paneng and has been curated by Rory Thomas.
Together the artists seek to find ways of relating to more-than-human worlds, ways which are less anthropocentric in order to break away from the environmental degradation this thinking seems to have perpetuated.
Address: 119 Jan Smuts Ave, Corner of Newport Road, Parkwood
Times: 10 Feb-26 May | Mon-Thurs 10am-5pm | Fri 10am-2pm
Tel: 011 442 3232
Email: Info-Johannesburg@goethe.de
Website: www.goethe.de
Facebook: @Goethe-InstitutJohannesburg