With easter around the corner, our sweet tooth eagerly awaits all the chocolate specials creeping up on us. And, as Johannesburg is a city of many businesses from giant corporations to small side projects, we like to keep it local as best we can. Keeping that in mind, let's take a look at some of Jozi's favourite local chocolate brands.
Have we missed any of your favourite spots? Please let us know in the comments below or email editor@whatsoninjoburg.com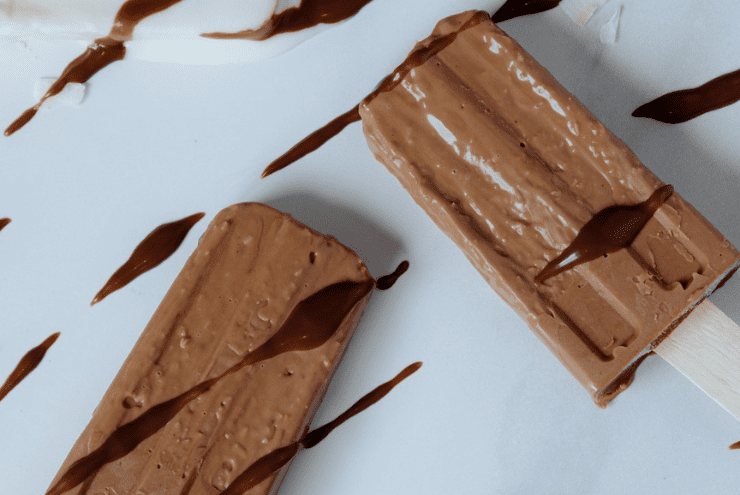 Nova Chocolate is a boutique chocolatier located in Benoni, committed to using only the finest, ethically-sourced ingredients to produce exceptional, artisanal, delicious and sustainable chocolate.
One of the key aspects that sets Nova Chocolate apart from other chocolatiers is its unique and innovative approach to flavour. They offer a wide range of flavours, including classic combinations like milk and dark chocolate, as well as more unusual flavours like rose geranium, African vanilla, and smoked chilli. Their range of chocolate products includes bars, truffles, chocolate-coated nuts, fruits and coffee beans.
Another thing that makes Nova Chocolate a favourite local chocolate brand is their dedication to ethical and sustainable practices. They source their cocoa beans directly from small-scale farmers in Africa and South America to ensure they receive fair prices for their products. They also use recyclable packaging and have a zero-waste policy in their production process.
Where: 14 Gum Rd, Benoni AH, Benoni
When: Mon – Fri: 9am – 5pm
Website: novachocolate.co.za | Email: shop@novachocolate.co.za | Tel: 011 743 1911
Facebook: @NovaChoc | Instagram: @nova.choc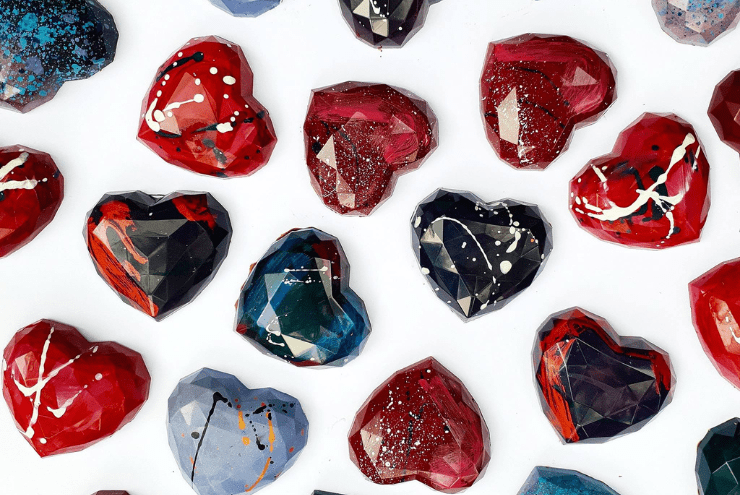 Located in Joburg's sibling city, Pretoria, Jack Rabbit Chocolate offers beautifully crafted chocolates and a carefully curated selection of chocolate products.
A favourite among the Jack Rabbit Chocolate Studio classics is the delicious Ice Cream Social hosted every Saturday from 11am to 2pm. However, they have a vast range of other products such as hot chocolate mix, chocolate-covered coffee beans, and a selection of teas and coffees
More popularly known for their corporate gifting, they craft and create unique and interesting chocolates for all sorts of occasions, from functions to parties and even personalised custom projects. What better way to say you care or love someone than by sending them their very own unique and personalised chocolate relating to an inside joke or special moment you've shared with someone?
If you are interested in learning how to work with chocolate, Jack Rabbit Chocolate Studio also offers classes and workshops for the general public. Simply visit their website for more.
Where: 103 Club Ave, Waterkloof Heights, Pretoria
When: Tue – Fri: 10am – 5pm | Sat: 9am – 2pm
Website: jackrabbitchocolate.co.za | Email: info@jackrabbitchocolate.co.za | Tel: 068 231 3796
Facebook: @JRChocolateStudio | Instagram: @jackrabbit_chocolate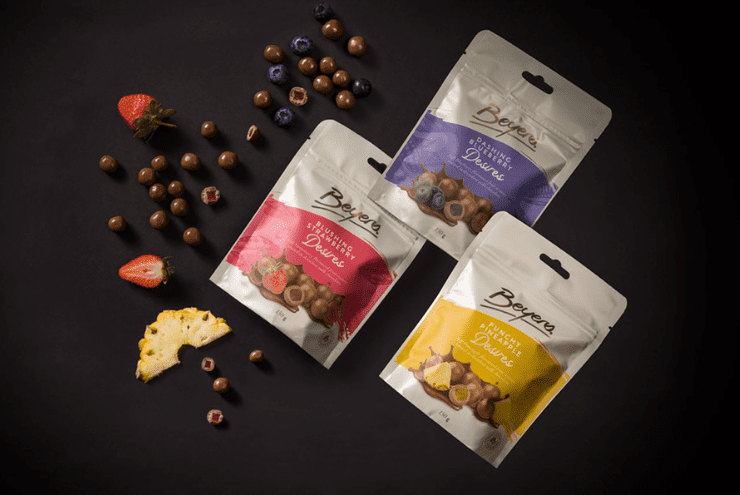 This local chocolate brand is one of the leading chocolate companies in South Africa, known for its high-quality products and innovative flavour combinations.
Beyers Chocolate offers a wide range of chocolate products, from classic milk and dark chocolates to more exotic flavours like lemon and ginger, passionfruit and mango, but most importantly, Amarula chocolate. Beyers also produces a range of sugar-free chocolates and vegan-friendly options, making it accessible to a broad audience.
In the true spirit of South African consumerism, Beyers likes to keep it as local as possible by sourcing its cocoa beans directly from farmers in Ghana, Tanzania, and Madagascar, to ensure they maintain their ethos.
Due to the great success of the company, Beyers Chocolate has several retail outlets throughout Johannesburg, where customers can purchase chocolate bars, truffles, and other treats, as well as attend workshops and tastings to learn more about the history and craft of chocolate-making. The company also offers corporate gifting and custom branding services, making it a popular choice for businesses looking for unique and high-quality gifts.
The company also produces a range of sugar-free chocolates and vegan-friendly options, making it accessible to a wider audience.
Where: 28 Derrick Rd, Spartan, Kempton Park
When: Mon – Fri: 8am – 5pm | Sat: 9am – 1pm
Website: beyerschocolates.com | Email: customercare@beyerschoc.co.za | Tel: 011 394 6892
Facebook: @BeyersChocolates | Instagram: @beyerschoc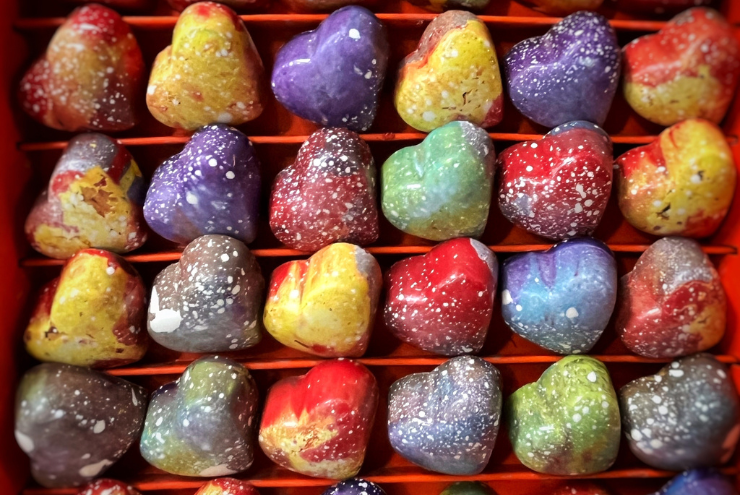 Chocoloza Chocolate is seriously Belgian but naturally African. What they mean by this statement is that their team of talented and gifted women make pure Belgian chocolates with South African passion and ingredients.
The company only uses ethically sourced ingredients from local suppliers and small businesses to give back to the community and enrich our economy. The only imported ingredient is chocolate.
When entering the Chocoloza Chocolate, it is as though you've stepped into another world. The chocolate display is a feast for the eyes and senses, showcasing an array of flavours, colours, and textures that cater to everyone's tastes and preferences.
Considered to be a true gem in the city's culinary landscape and a favourite local chocolate brand, the personalised gifts they craft for special orders are truly something to behold. See here for more of their incredible chocolate constructions.
Where: 44 Stanley Ave, Braamfontein Werf, Johannesburg
When: Mon – Sat: 9am – 5pm | Sun: 9am – 4pm
Website: chocoloza.co.za | Email: woza@chocoloza.co.za | Tel: 010 900 4892
Facebook: @Chocoloza | Instagram: @chocolozabelgianchocolates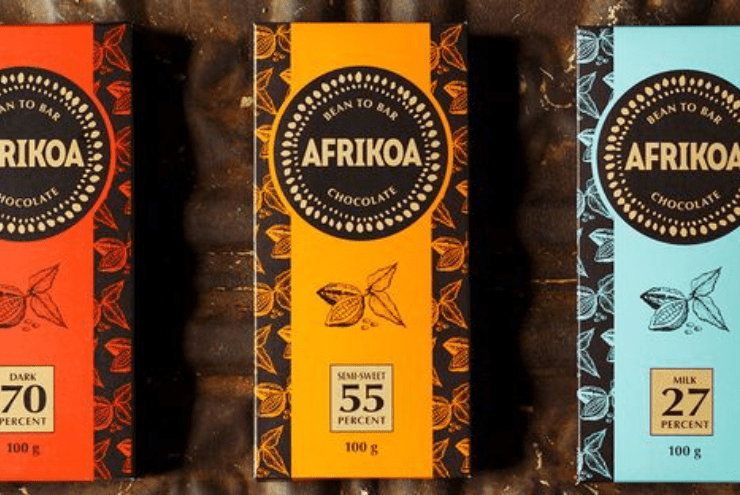 Afrikoa is a Great Taste award-winning company that prides itself in growing and producing its chocolate on home soil.
Apart from the obvious deliciousness, Afrikoa is celebrated due to the fact that its chocolate-making process never leaves African soil. With an ethos of supporting local businesses, Afrikoa advances the art of making chocolate. As they use the rich resources and support local communities and their farms, they maintain a healthy and sustainable system for chocolate-making.
Afrikoa refrains from using any products such as gluten, soy, GMOs, palm oil or artificial flavourings or colourings. See here for more.
Where: Level 1, Trumpet Building, 21 Keyes Ave, Rosebank
When: Daily: 8am – 5pm
Website:  afrikoa.com | Email: info@afrikoa.com | Tel: 021 551 1806
Facebook: @AfrikoaChocolate | Instagram: @afrikoachocolate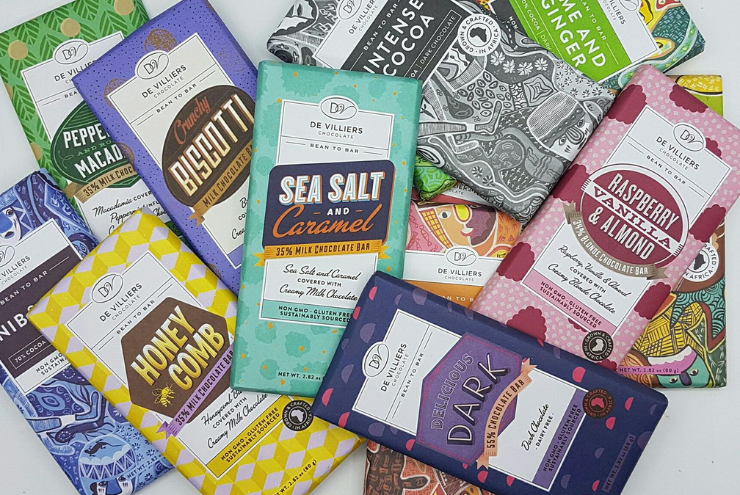 The founder, Pieter, of the well-known and broadly loved product, De Villiers Chocolate, began his artisanal journey long before he found his love for cocoa. What started as bread-making to winemaking and eventually to chocolate-making was a domino effect initially trickled over by his love for local products at a farmer's market.
With his ethos of supporting farmers and keeping things as local as possible, De Villiers sources raw materials sustainably from a farm in Western Uganda to create a unique chocolate experience.
What makes De Villiers Chocolate stand out from the rest isn't the success or fact that the product is distributed all over South Africa. Rather it is because all the chocolate bars are certified by the Rainforest Alliance and the International Vegan Society.
Where: Online
When: Daily: 9am – 5pm
Website: devillierschocolate.com | Email: cornell@dvchocolate.com | Tel: 067 805 4515
Facebook: @devillierschocolate | Instagram: @dvchocolate