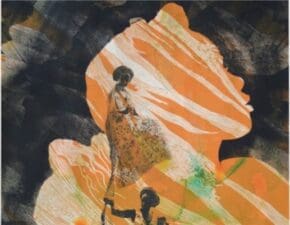 'To embrace the shadow is the journey of the sun and the soul' is an exhibition that seeks to define or better yet identify what sustainability means within an African ideology.
Curated by Ruzy Rusike, the show is inspired by the need to explore and recapture a sense of being embedded in nature and being in a condition of reciprocity with nature, which is found in traditional forms of healing and traditional ways of being with the world.
Taking place at The Melrose Gallery, Johannesburg, the curator has invited artists from the Caribbean, East Africa and Southern Africa to create an exhibition within an environment that transcends individualism, which is common in the Western world.
Address: 10 The High Street, Melrose Arch
Times: 3 March – 30 April | Walkabout on Saturday 4 March
Tel: 083 777 6644
Website: www.themelrosegallery.com
Facebook: @TheMelroseGallery