Director: Florian Zeller
Starring: Hugh Jackman, Laura Dern, Vanessa Kirby, Zen McGrath, Hugh Quarshie, and Anthony Hopkins
Genre: Drama
Running Time: 2 hrs 3 mins
Age restriction: 15a
The Son is a new film based on the play 'Les Fils' by French director and playwright Florian Zeller. Much like Zeller's previous film The Father, The Son touches on the subject of mental health as well as the trials of parenthood and childhood. The tale is centred around a family that undergoes a tumultuous breakdown and attempts to reunite in the process.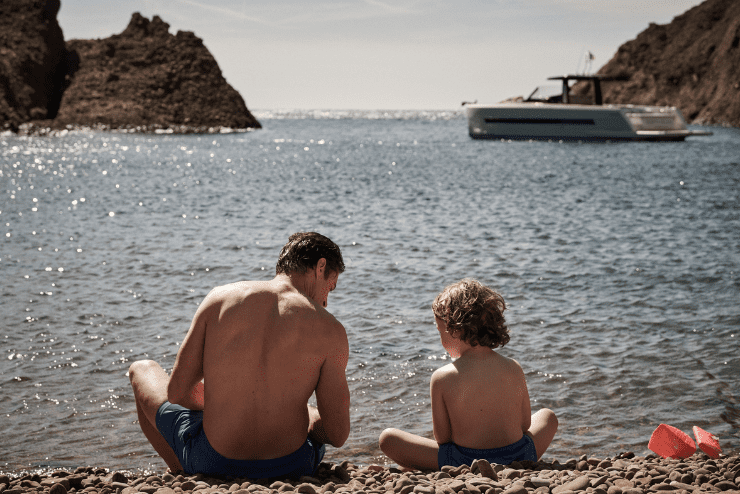 The plot
Seventeen-year-old Nicholas (Zen McGrath) is the child of divorced parents who maintain a cordial relationship on the surface, but the wounds of the separation still fester for his mother, Kate (Laura Dern). Meanwhile, his father Peter (Hugh Jackman), a successful lawyer aiming for a political career, has started a new life with his partner, Beth (Vanessa Kirby), and their infant son. As Peter is faced with significant decisions about his future, Kate contacts him with the distressing news that Nicholas has been skipping school and is deeply unhappy.
Nicholas chooses to move in with his father, hoping to start anew at a different school. Despite Peter and Beth's efforts to provide support and stability, Nicholas's issues threaten to strain their relationships and unearth personal demons. Beth struggles to balance her obligations to Peter, their baby, and a troubled adolescent whom she barely knows. Meanwhile, Nicholas finds solace in his childhood memories, but the pain he feels every day is unbearable.
Can Nicholas find a way out of his constant agony? Can Peter overcome his past and embrace the uncertainty and sacrifice that come with being a parent? And can his parents put aside their history and provide what Nicholas needs, even when he can't articulate it? This story is not only about fathers and sons, but also about mothers and mothering, as Kate tries to connect with her son, and Beth takes on unexpected challenges.
The Son is a poignant and honest exploration of the most challenging questions we face as parents and human beings. How do we balance our own needs with our responsibilities to others? How can we assist those who feel helpless? And can broken families be made whole again? This tale resonates deeply with anyone who has struggled to form connections with others or to make a family work, reminding us that there is no such thing as a perfect parent or child.
Where to see it 
The Son is out in Ster Kinekor and Nu Metro studios nationwide from 10 March.
Instagram: @empireentafrica
Facebook: @EmpireEntAfrica