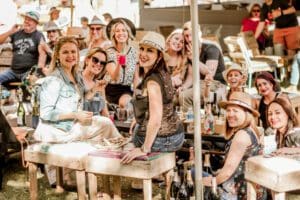 An ideal setting for families to enjoy a day where they can feast their senses on wine, food, music and the beautiful setting of Shokran.
Check out the "Fijnwyn in Styl" tickets in an exclusive area our Fijnwyn tent with reserved tables for 12 people. This includes entrance, tasting glasses, picnic boxes, table wine and a waiter.
Limited picnic baskets are available to pre-book and various other food stalls are available on the day. There is also live music as well as entertainment for the kids.
Live music is by Rembrandt v Rijn, Roan v As and TUIN.
Venue: Fjiwyn, Plot 99, Tiepoort, Luiperd Street, Pretoria
Time: 27-29 April |10am-5pm
Cost: R50-R250
Website: www.fjinwyn.co.za
Facebook: @FijnwynWine&FoodmarketNew