'Bitches Brew' is a bold, thought-provoking exhibition showing at Everard Read gallery in Rosebank featuring a collection of works curated sharply by Sanell Aggenbach with works by contemporary artists Lady Skollie, Lucinda Mudge, and Aggenbach herself.
'South Africa is a battlefield, especially for women. Every day we are confronted by and reminded of sexual violence and femicide. It is unprecedented, harsh and relentless, occurring at a rate five times the global average,' writes Nechama Brodie. The exhibition signals a tension that lives between contemporary feminism within the South African framework.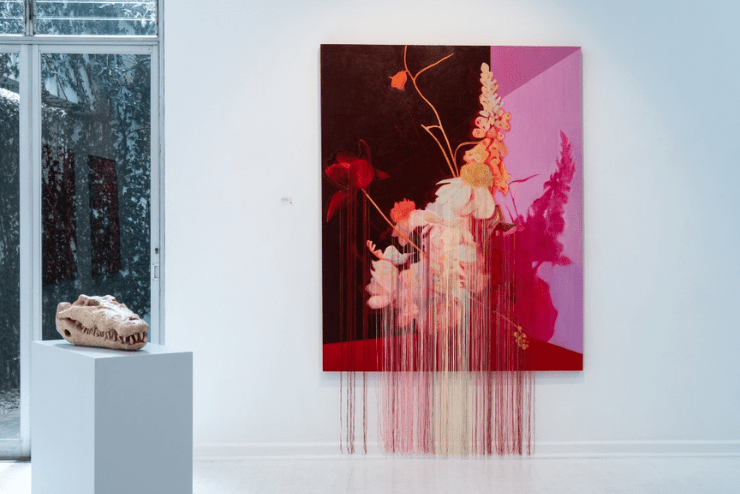 Lady Skollie's work continues to be charged with history, popular culture, violence, and navigating sex and sexuality. For the exhibition, expect an uncompromising conversation around topics considered taboo through paintings, installations and other mediums. 
The playful paintings and ceramic vases Lucinda Mudge has made for 'Bitches Brew' are an extension of her work as a pottery artist. Mudge employs expressive graphics and detailed paintings to interpret a frenetic female-led biographical dreamscape, approaching the world with playful wonder and an unbridled sense of humour. 
Sanell Aggenbach's contribution to the showcase repurpose works from previous exhibitions with a bio-cultural edge. By using humour and visual layering in both her paintings and sculptures, the artist touches on subjects such as rootlessness, her Afrikaner heritage, and the bio-cultural alchemy of belonging.
Cost: FREE entry
When: Running until 6 May 2023. Mon to Fri, 9am to 6pm. Sat, 9am to 1pm
Where: 6 Jellicoe Ave, Rosebank, Johannesburg
Email: gallery@everard.co.za
Website: everard-read.co.za
Instagram: @everard_read_johannesburg
Facebook: @EverardRead