Monster Jam® is bringing its larger-than-life motorsport showcase and masterful engineering to Johannesburg for one day only. On the cards is an adrenaline-charged experience for the whole family while world-class athletes tackle intense displays of speed and skill. Think high-flying stunts and fierce head-to-head battles for a range of championships including Freestyle, Skills and Racing.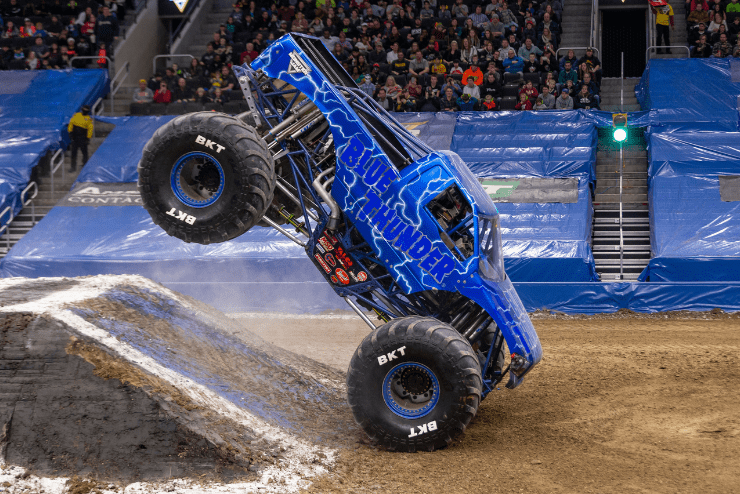 All participating driver athletes are trained professionals who rely on their physical strength and mental stamina to compete and control 4,500 kg machines that stand four metres tall and four metres wide. 
The trucks are capable of doing backflips, vertical two-wheel skills and racing at speeds up to 110 kilometers per hour for endless live motorsport action.
For an interactive edge, fans get to vote for the winner in the Two-wheel and Freestyle competitions in real time via their smartphones.  
Eight custom-designed Monster Jam® trucks are scheduled to take part in the South African tour. These beauties are fine examples of masterful engineering and are powered by super-charged engines delivering more than 1,500 horsepower. With tyres 1.7 metres tall, a Monster Jam® truck can jump as far as 43 metres in length.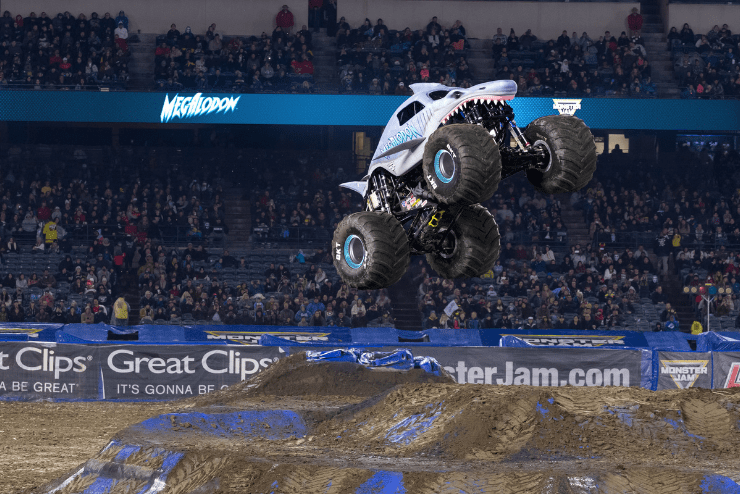 The event features skilled athletes, including Monster Jam® World Finals Speedster Champion Matt Cody, pulling out all the stops for the event championship. 
The popular Monster Jam® 'Pit Party', which is the only place that allows up-close access to athletes and the trucks, are already sold out. Tickets are bound to sell out fast, so book yours today and don't miss out. Note that children under 3 years are not permitted and minors must be accompanied. Fans are encouraged to wear earplugs or earmuffs to avoid high levels of noise. 
Cost: From R150 to R600, book via Ticketmaster
When: Saturday, 29 April from 6pm
Where: Soccer City Ave, Nasrec, Johannesburg
Email: info@showtime.co.za
Website: showtime.co.za 
Instagram: @showtime_sa
Facebook: @showtimemanagementsa