The Trov is passionate about nurturing an appreciation for African artefacts in Johannesburg. The concept home and design store in Rosebank pays tribute to pan-African culture in all its diverse forms.
There is also a clear respect for ancestry and tradition: from clay pots to curated statement pieces. Whether you're into boho or contemporary, we break down a range of unique African artefacts and the stories behind them to incorporate into your personal interior style with a conscious edge.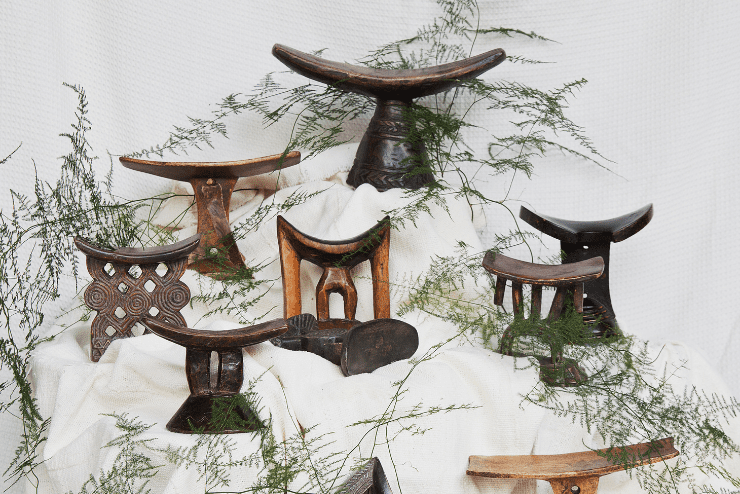 AUTHENTIC AFRICAN HEADSETS FROM UGANDA, ETHIOPIA & SUDAN
In different parts of Africa such as Kenya, Ethiopia, Sudan and many more, headrests serve many purposes besides those of a pillow as we know them today. The objects may have a religious significance, such as the power to contact the dead or a particular deity. Other possible uses for them are in wedding ceremonies, to protect one's head from the scorpions and snakes that are native to the area, and as symbols of status.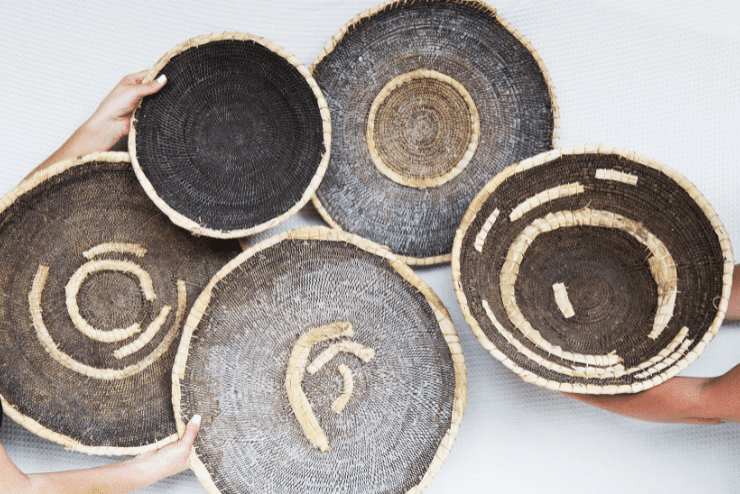 MAKENGE BASKETS FROM ZAMBIA
It has been a centuries-old custom in Zambia to present brides with a basket woven with fibres from the Makenge bush. Makenge baskets are traditionally passed down from the bride's mother or mother-in-law to the bride, who continues the process with her own daughter when she gets married. 
These baskets are very durable and may be used in everyday life for a variety of purposes, including winnowing grain and storing roots or food. It takes around two months to weave by only the most accomplished women weavers in the area. 
The fibre is a native Makenge bush's rough root that has been cooked and naturally coloured. Finished baskets are beautiful, one-of-a-kind designs that can be used to create wall art or as a centrepiece on the dining table.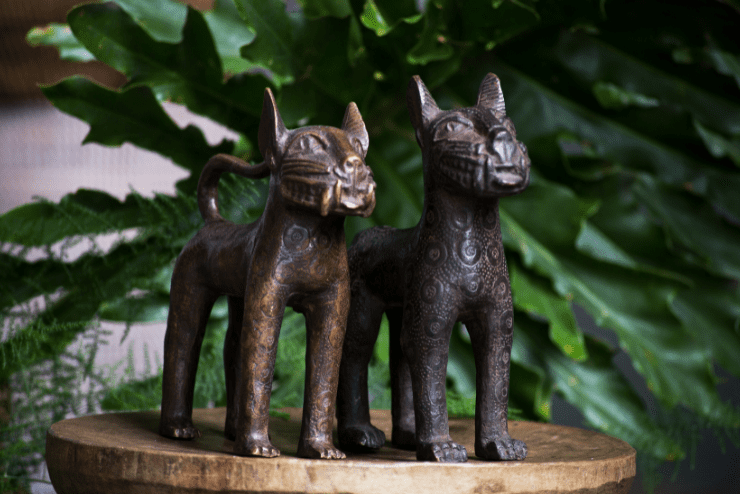 TRADITIONAL BRONZE LEOPARD FROM BENIN
Benin has one of the continent's most glorious artistic legacies. The history of the country resembles that of China, with dynasties of Obas (kings) who cultivated artistic creation in support of their courts. Brass casters held a unique position among the country's artisans.
Among bronze animal depictions in Benin art, the leopard appears most frequently. Killing a leopard was regarded as a privilege by the Oba, who had his own association of leopard hunters equipped with 'special powers' which enabled them to kill these animals without losing their own lives.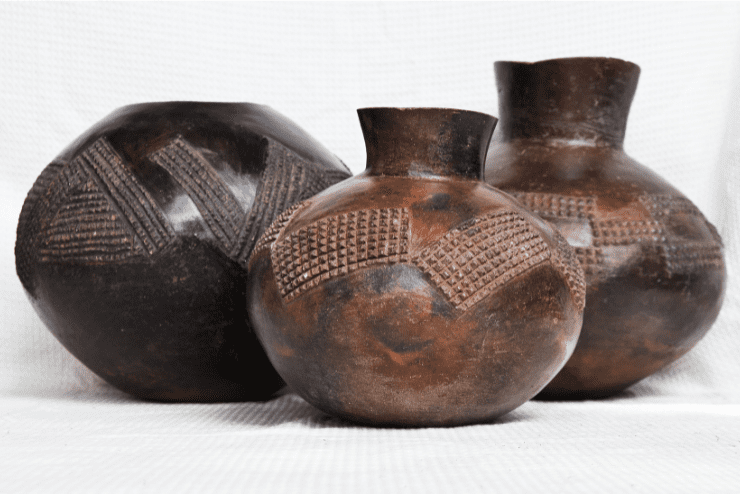 UKHAMBA ZULU POTS FROM SOUTH AFRICA
Ceramic pottery culture can be found in many tribes in South Africa. The eye-catching Zulu pots at The Trov make for great statement pieces for any interior and are used in traditional beer brewing – an integral part of Zulu culture. There are three sizes commonly used – the large Ibiza for brewing, the Ukhamba for serving, and the much smaller Umancishana which is used for serving guests. Zulu pots are also used when introducing a new child as well as in marriage and burial ceremonies.
These beautiful vessels are traditionally hand coiled and fired with unique decor motifs, lending to the beautiful blackened finish and design appeal.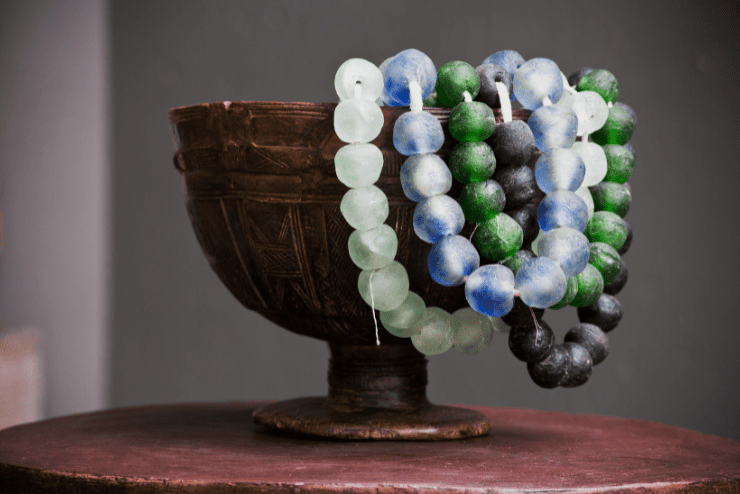 REPURPOSED GLASS BEADS FROM GHANA
Ghana is the world's leading producer of fragile glass beads originating in the village of Odumase-Krobo in Ghana's Eastern Region. Collected glass is separated and melted in moulds to create these beauties.
The Ashanti and Krobo people of Ghana's Krobo region skilfully produce the vast majority of the country's beads. Because of a lack of artefacts, the dispute over where Krobo's beads came from rages on. 
There are four distinct aesthetics in bead making including seed beads, powdered beads, painted glass beads, and transparent or opaque bicones.
In modern-day Krobo society, beads are commonly worn and shown at celebrations and rituals such as those marking a person's birth, coming-of-age, marriage, or death.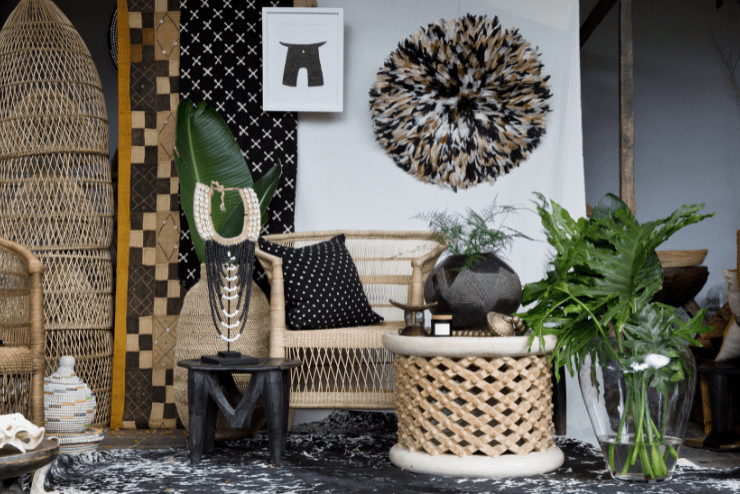 CLASSIC CHAIRS FROM MALAWI
Here in South Africa, classic Malawian cane chairs hold a special spot for most forward-thinking interior design lovers for their boho appeal. But the popular furniture piece has a history that spans back centuries and serves as a fine marker of African weaving. 
At The Trov, you'll find works from the most remote villages of Malawi, the craft enables social empowerment and a consistent income for the weavers. The chairs are crafted by hand in remote areas with each chair taking around eight to fourteen days to complete.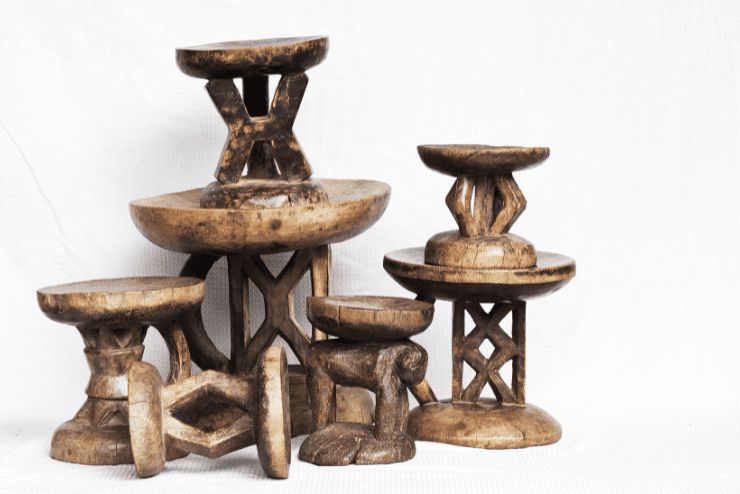 TONGA STOOLS FROM ZIMBABWE 
Stools are a significant emblem in each person's life they symbolize hierarchy among the Tonga and other ethic peoples. Tonga stools are conventionally carved from a single block of wood.
These beauties are traditionally gifted to youngsters by their fathers as their first present when they can crawl. The puberty rituals for young boys include sitting on their stools, the size of one's stool will often indicate their position within the group. 
The collection of stool artefacts at The Trov's showroom comes in a variety of forms and is typically handmade by their owners or local craftsmen. In many cases, the design often reflects regional traditions.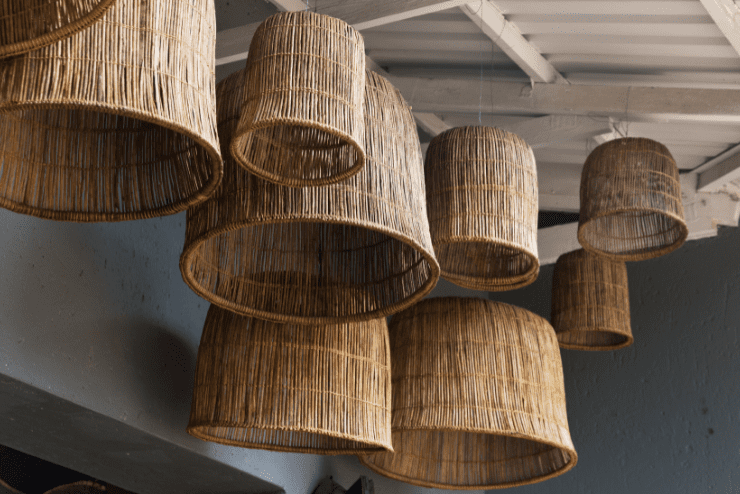 FISHTRAP LAMPSHADES FROM ZAMBIA
The reeds from which The Trov's line of Fishtrap lampshades comes from the floodplains of the Western Province of Zambia. Yearly rains help feed a steady fill of bream and barbel that provide the Zambian Lozi people with their main protein sustenance, along with the rice, maize and exotic fruits available in the wetlands. 
The original purpose of this basket was to trap fish, hence the name. Today, the clean modern lines and neutral tones make for an excellent decorative lamp shade to lighten up interiors for both houses and small apartments.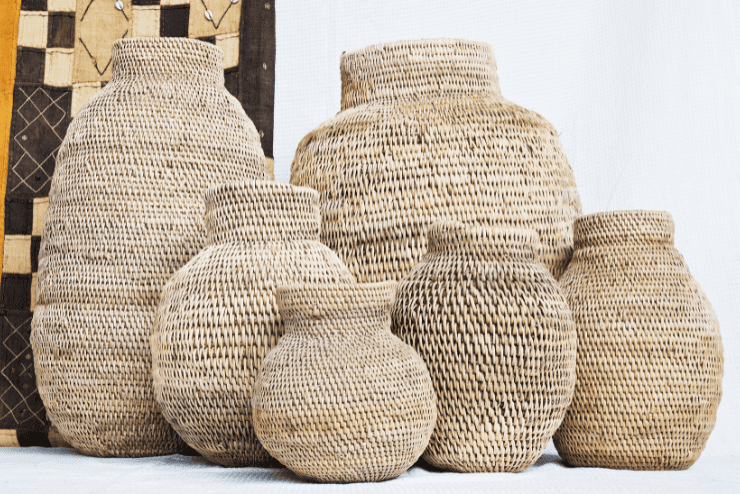 BUHERA BASKETS FROM ZIMBABWE
The beautiful interior-friendly Buhera baskets uncover an ancient weaving tradition by the Buhera women who hail from the Manicaland Province of Zimbabwe. These functional baskets are typically woven by hand into organic shapes which lends a unique look to each piece. 
Women weavers would often walk countless miles on foot in unfavourable conditions to find the right palm that's suitable for harvest and use. The palm fibre is then stripped and boiled to soften for easier manipulation, and so the weaving process begins.
 The Trov's Buhera basket range is made with love over a number of days by crafters who have been weaving baskets for 50 years or more.
Where: 39 Keyes Ave, Rosebank, Johannesburg
When: Tues to Fri from 9am to 5pm | Sat 9am to 3pm | Sun and Mon closed
Tel: 082 321 6113
Email: lynn@trov.co.za
Website: www.thetrov.co.za
Facebook: @TheTrovSA
Instagram: @the.trov