If you are looking for the finest quality Tanzanite, look no further than Shimansky. The leading South African boutique jeweller is heavily committed to sourcing only the best of these intriguing and popular blue gemstones for the perfect piece that will become a treasured heirloom for generations to come.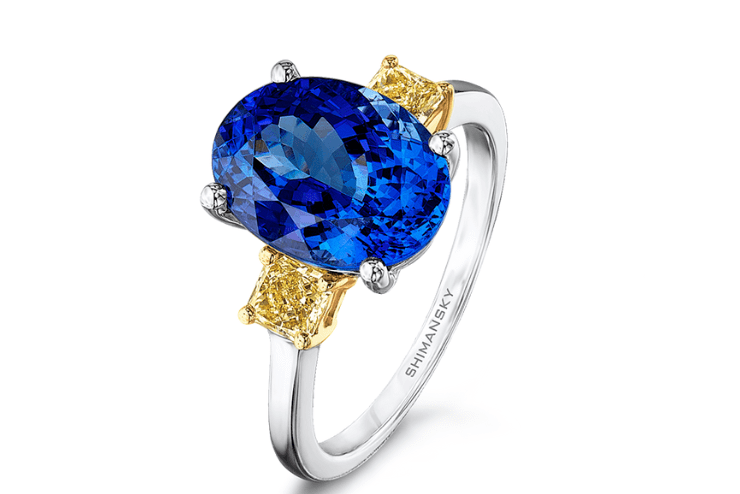 Tanzanite is named after Tanzania
The gorgeous blue gem is found only in Tanzania, specifically the Northern region near Arusha. Tanzanite was discovered in 1967 on the foothills of Mount Kilimanjaro by Maasai tribesman Ali Juuyawatu as he herded their cattle through the area in search of grass.
It was taken to New York and shown to Henry Platt, Chairman of Tiffany & Co and grandson of the founder. Platt described the gem as 'the loveliest blue gemstone discovered in over 2000 years and named it after the country of its discovery. 
Tanzanite became hugely popular in a very short time, even challenging the immensely popular Ruby, Emerald, and Sapphire for dominance in coloured gemstone sales in the jewellery market.
An exclusively African gemstone with a luxury appeal
Tanzanite's uniquely African heritage and discovery ranks it as a particularly attractive investment for collectors and lovers of gemstones looking for a gemstone that reflects the continent.
The archaeological forces that formed Tanzanite are unique and geographically specific and the gemstone is unlikely to be found elsewhere in the world.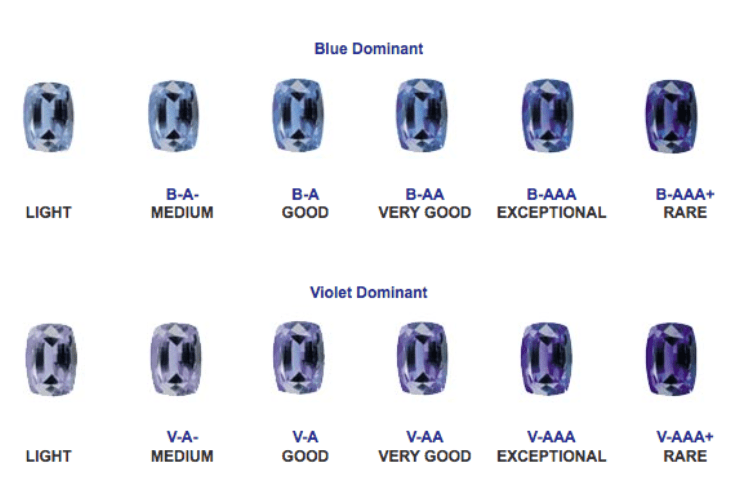 Tanzanite's blue-violet colour is unlike any other gemstone
Tanzanite is uniquely trichroic. This means that in its rough form, it radiates three different colours from different angles: blue, violet and burgundy. Once cut and polished, tanzanite can range from electric violets to vibrant blues, deep royals, and rich indigos.
The gem is also believed to carry unique calm and soothing spiritual properties and increase spiritual growth. Tanzanite rings are often worn for protection and for the gem's alleged calming and soothing qualities. Tanzanite is also a December birthstone.
Tanzanites are rarer than diamonds
Tanzanite is an extremely rare and highly coveted gemstone and can only be found in a small geographical area of about eight square miles within the city of Arusha, Tanzania.
As resources will be depleted, authentic Tanzanite is becoming harder to come by, which is why it can be a savvy investment, as well as a stunning design choice.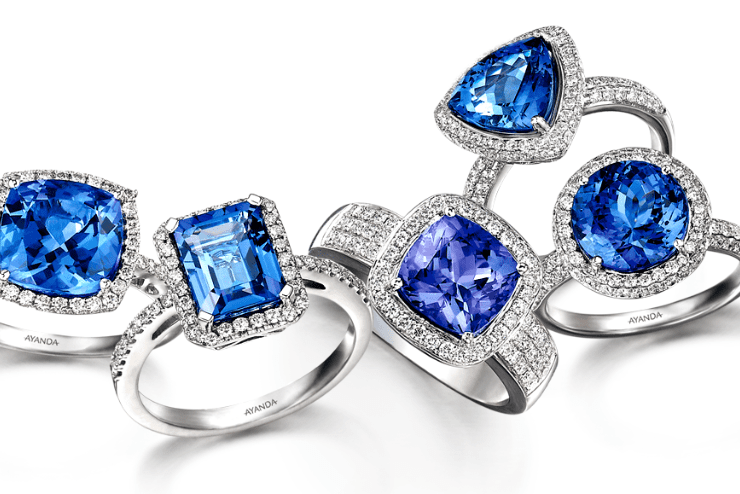 The gem was formed 585 million years ago
There are many legends in Tanzania as to how this precious gem came about. It is commonly believed that Tanzanite was formed by an act of God when he used lightning strikes to set the surrounding hills alight. After the fires burnt out and the earth cooled down, the rocks deep inside the earth turned blue. 
Geologists claim that Tanzanite was formed about 585 million years ago as a result of massive plate tectonic activity and extreme heat around the Mount Kilimanjaro area.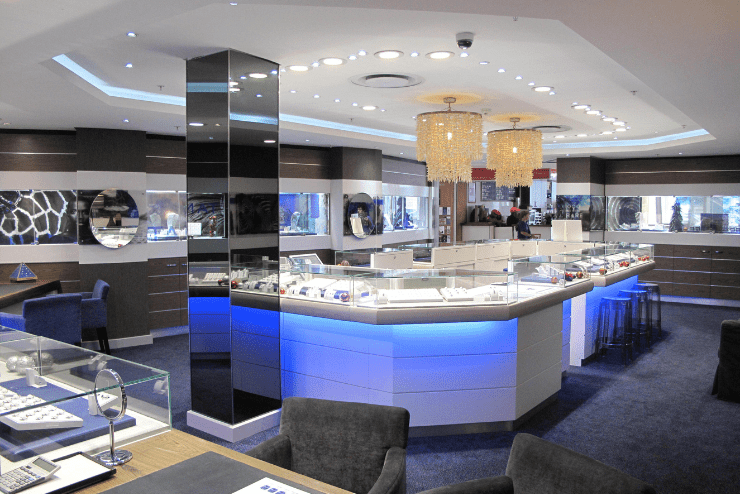 Shop Shimansky's unique Tanzanite collection!
Shimansky's Ayanda collection features some of the finest Tanzanite jewellery in the world, thanks to their team of expert artisans who craft each piece with the utmost care and use only the highest quality gems.  
Think classic solitaire designs, intricate and elaborate pieces, loose gems, and everything in between. Whether you are searching for a ring, pendant, earring for yourself or a special gift for a loved one, or simply a stunning addition to your collection, Shimansky has something for everyone. 
The jeweller sources only the finest quality raw Tanzanite from responsible and ethical mines in Tanzania. Each stone is carefully hand-selected by an expert gemmologist. 
For bespoke experiences, the team offers custom design and manufacturing services with a 48-hour turnaround time while in Cape Town, or free worldwide delivery to your door. These custom pieces are crafted to your exact specifications for a truly one-of-a-kind piece.
See more collections here.
Tel: 082 888 8888 (Whatsapp)
Email: enquiries@shimansky.com
Website: shimansky.co.za 
Instagram:@shimansky.sa
Facebook: @shimanskycollection