Trumps Grillhouse & Butchery has been regarded as one of the top steakhouses in Johannesburg since their launch in 1994. Owners and brothers Dennis and Allen command a loyal group of regulars. Expect a casual dining area with a timeless sophisticated feel that overlooks the iconic Nelson Mandela Square fountain, two separate dining rooms, a wine cellar, and a concept butchery.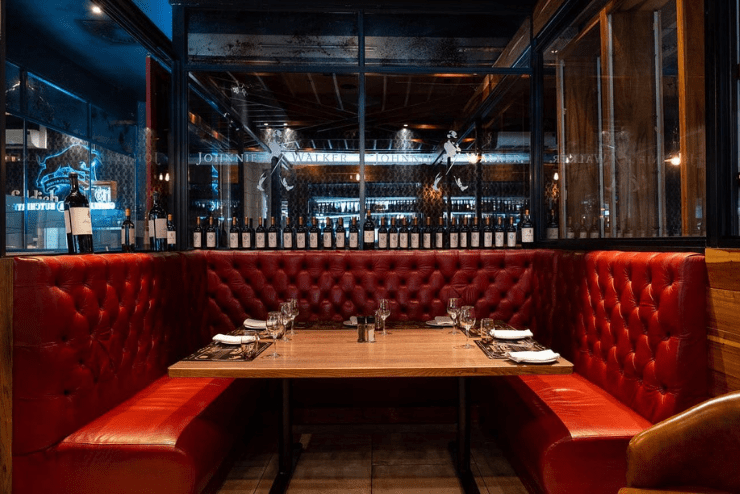 The cuisine follows a blend of contemporary dining trends with the sharing plates to start, and a classic approach to cooking steaks perfectly. Steaks on offer include rump, sirloin, fillets, as well as South African Wagyu among others. Other must-try dishes include seafood, sushi, and flame-frilled burgers.
TRUMPS CELLAR
A well-cooked steak is not complete without a glass of bold red, or white if you prefer. The cellar at the iconic Nelson Mandela Square fountain is centered around a curated line of Proudly South African wines to complement any meal and occasion. Trumps Cellar is also the sole distributor of select wines such as the award-winning Le Bonheur Reserve range by William Wilkinson. 
VIP DINING ROOMS
For your next corporate meetup or special celebration, keep the Johnnie Walker VIP Room and The Glenfiddich Grill Room private dining rooms in mind. Each of the boardroom-style spaces can accommodate between 20 and 30 guests with a more intimate feel. VIP dining rooms can be reserved for both lunch and dinnerw with a curated menu by the chef's team or the standard set menu.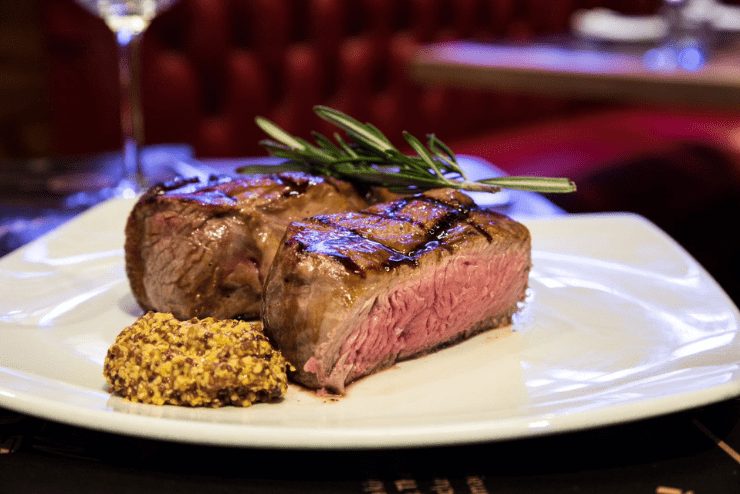 TRUMPS BUTCHERY
Trumps' unique in-store butchery concept started in 2015 as a way to offer premium prime cuts as well as their delicious, secret recipe biltong to shoppers to try at home. They offer a personalised experience with a selection of the finest quality meat, A- grade, grain-fed Karan Beef carefully prepared and aged to perfection by the highly skilled on-site butcher. Along with this, shoppers can also browse a range of condiments from chilli sauce to special spices.
Where: Nelson Mandela Square, 5th St &, Rivonia Rd, Sandton
When: Daily, from 11am to 10pm
Website: trumpsgrill.co.za
Email: bookings@trumps-grill.com
Tel: 011 784 2366
Instagram: @trumpsgrillhouse
Facebook: @trumps.grill