Whether you're serious about premium coffee or just looking for a great way to spend the weekend, the 2nd annual edition of The Specialty Coffee Expo is happening at Fourways Mall from 26 to 28 May.
This year they're going bigger, offering Jobugers a chance to learn more about the famous bean, meet the brilliant minds behind leading boutique coffee labels and taste some great brews, cupping demonstrations and classes, and a vibey championship among others.
Tickets can be booked in advance online to save your spot. Here's a breakdown of what to expect!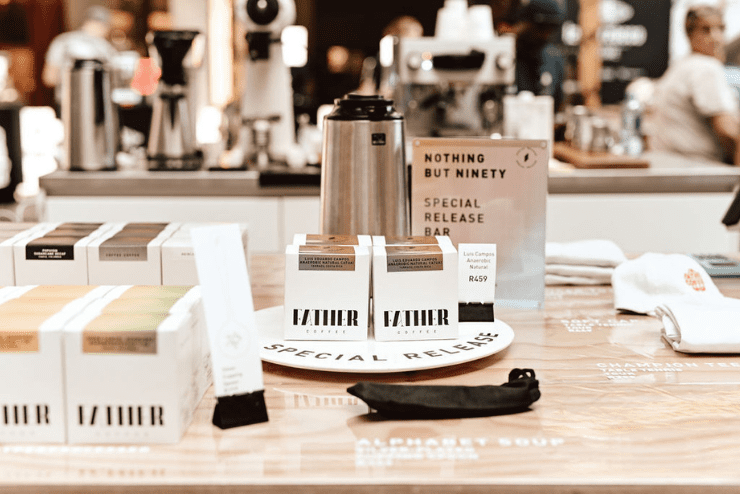 A stunning showcase of local and international coffee labels to shop
The Specialty Coffee Expo brings together the best independent coffee roasters from all over South Africa together under one roof for a vibrant showcase of coffee. 
Meet the local heroes from Father Coffee, Seam Coffee, Rosetta Roastery, Seattle Coffee Co, Bean There, and Origin Coffee to name a few. Starbucks Reserve is also joining to show off its rare, small-lot coffee varieties.
Also keep an eye out for a great collection of sharp-looking and equally functional machines and home brewing equipment for demo or purchase. 
Coffee culture is BIG in Joburg
The likes of Father Coffee and Bean There pretty much shaped coffee culture in Johannesburg with top-notch coffee and mod design spaces. Today that massive shift towards serving super decent brews continues with a wide range of cute coffee shops and concept stores – there are currently only four Starbucks Reserve outlets in South Africa, three can be found in Gauteng! Events like The Specialty Coffee Expo help educate and connect coffee lovers and a larger audience with new favourites to enjoy and support.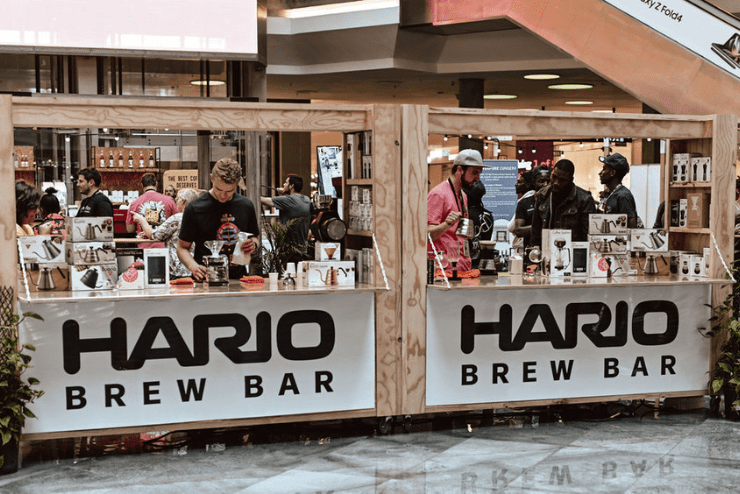 Sharpen your home brews with fun demos and mini workshops
Ever wondered the difference between a Latte and a Cappuccino? Or how to make the most of your Espresso shots? Hario Brew Bar will be on standby for questions and show you how to master the perfect pour-over at home. Learn how to make barista-approved latte art from the pros at AfricaBlack Barista School. 
Ticketholders also get the rare opportunity to make their own coffee on a game-changing commercial machine that is proudly designed and manufactured in South Africa.
Meet Ethiopian coffee bean farmers and watch a live championship
SCASA (Specialty Coffee Association of Southern Africa) are hosting the South African Barista Championships for Gauteng across all 3 days of the event. Watch sharp experts battle it out for the best Latte Art and Cup Tastings. 
La Marzocco, who specialise in fine-crafted espresso machines are hosting South Africa's 1st Crush The Rush Barista competition. Watch Barista teams, like a team from Naked Coffee, take on opposition cafe teams in a cafe vs cafe style Barista Battle.
There's also an opportunity to chat with Coffee Bean Farmers from Ethiopia and to get an understanding of the process from bean to brew, learn about the origins of coffee, and get a taste of what they have on offer.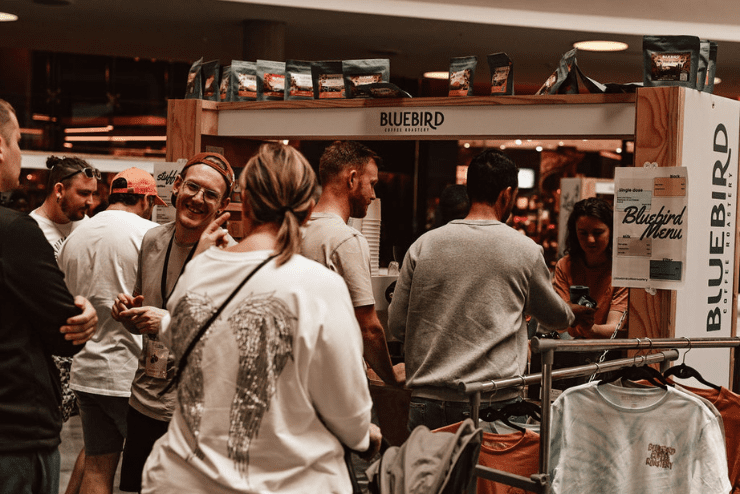 Snack on bakes and chocolate to beat the hunger pangs
There are a few food and snack stalls available to pair with the world of coffee when the hunger pangs set in. Head over to AJ Whisks from Melrose Arch for his famous cookies and crepes, The Bread Gypsy for cruffins, croissants, cream donuts, and stunning eats from Oh My Cake. Don't forget Zanoni Chocolate, for the finest raw Belgian chocolate slabs that are handcrafted right here in Johannesburg.
When: Friday, 26 May to Sunday 28 May. Daily from 10:30am to 5:30pm
Where: Fourways Mall, 11 Ruby Cl, Witkoppen, Fourways, Sandton
Cost: Single-day ticket – R90pp. All Weekend Pass – R160pp. Book online
Website: theexperience.co.za
Email: experience@greenroomlive.co.za
Tel: 011 465 6095
Facebook: @fourwaysmallsa | @thespecialtycoffeeexpo
Instagram: @fourways_mall | @thespecialtycoffeeexpo