Skydive the Ranch is honoured to introduce first-timers to the sport of skydiving at their beautiful working farm.
Located just off the N12 east of Johannesburg, Skydive the Ranch is a premier destination for great weather skydiving all year long. The countryside offers idyllic views at 11 000ft before freefalling from the Atlas Angel aircraft at an invigorating 200km/h. This is the best place to be for great service, great instructors, a great family environment and all-around good fun.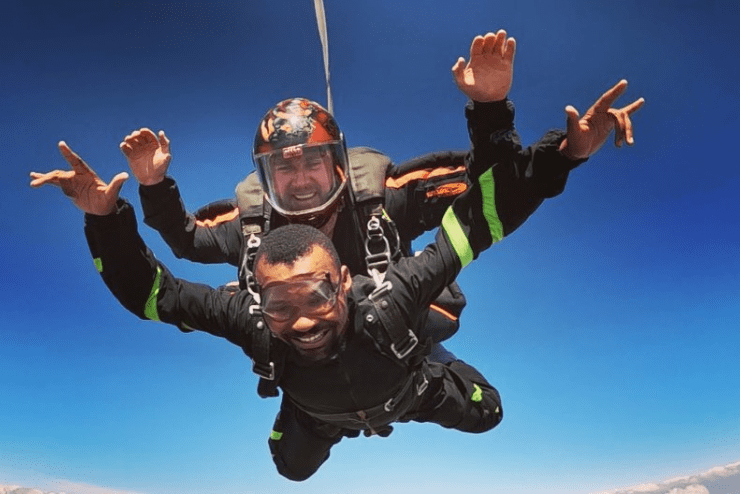 Come to this venue for thrilling tandems, accelerated freefall training, canopy control courses, ISP and all-round great skydiving fun. With some of the best instructors in the sport, adventurers cannot do better.
Creature comforts include free Wi-Fi, a canteen serving light meals and refreshments, cabin and camping accommodation, a braai/entertainment area, spectator areas for friends and family and a professional, safe environment for anyone to experience skydiving.
Cost: From R2400pp to R3399pp. Book online
Where: Unnamed Road (-26.0460280, 28.8065110), Delmas
When: Every Friday to Sunday, from 7am. Weekdays on appointment only
Tel: 072 432 8689
Email: hello@skydivetheranch.co.za
Website: skydivetheranch.co.za
Facebook: Skydive the Ranch
Instagram: @skydive.theranch