We spotlight the coolest and classiest experiences and events in Johannesburg, Pretoria and surrounds. Gather your friends, family, or loved ones for Benn Ndzoyiya's list of unique attractions this weekend.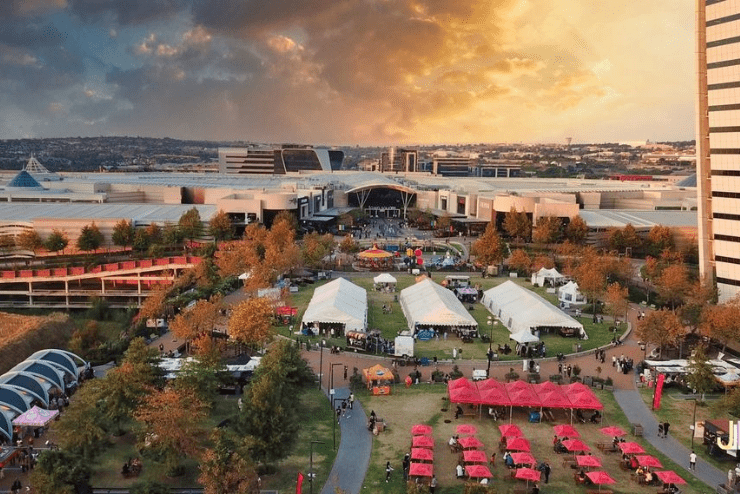 Halaal Lifestyle Market is back to bring the latest of local makers offering food, drinks, fashion, home and interior goods, and well as grooming spoils. Kids are welcome to enjoy entertainment planned or run wild at the spacious park area. 
Cost: R30pp, kids under 10 enter FREE
When: Friday, 23 June 2pm to 9pm. Saturday, 24 June 10am to 9pm. Sunday, 25 June 10am to 7pm
Where: Waterfall City, Mall of Africa, Lone Creek Cres & Magwa Crescent, Waterfall City, Midrand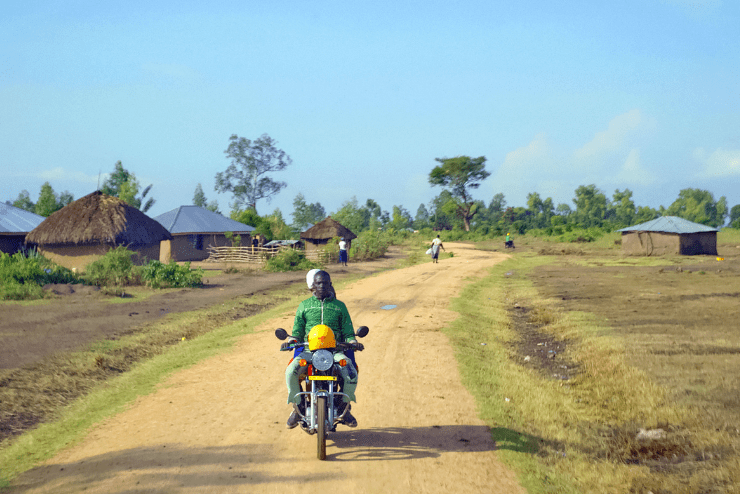 Encounters Festival is back and ready to once again connect Joburgers and cinephiles with some of the most thought-provoking and well-crafted documentaries across the globe from 22 June to 2 July. We've narrowed down our top festival picks here. 
This year also marks its 25th anniversary leading the way as Africa's premier documentary festival with an impact locally and abroad. showing this weekend is Free Money which uncovers Kenya's game-changing public grant programme, an elegiac dance film tribute to choreographer Pina Bausch, and an intro into the lives of university students in the Central African Republic. READ MORE
Cost: R80pp, book via Webtickets
When: Running until 2 July, various times
Where: Ster-Kinekor at The Zone @ Rosebank, The Bioscope Independent Cinema at 44 Stanley in Braamfontein Werf, and Goethe-Institut Johannesburg in Parkwood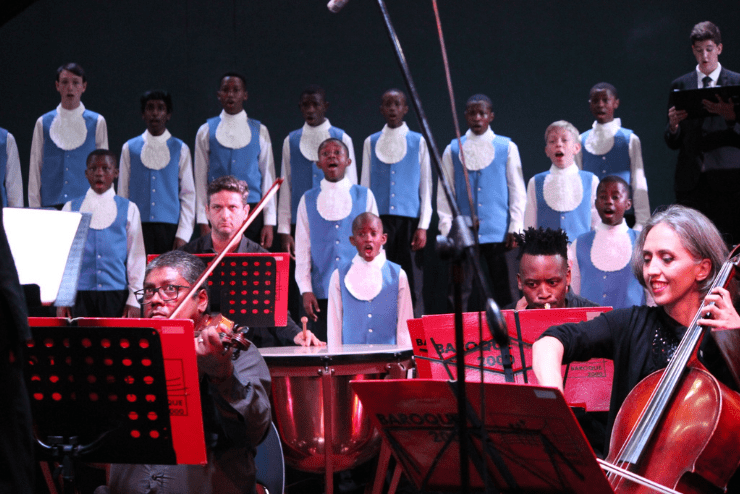 This year's show is bigger and better. Attendees will be treated to a wide variety of music from the classics and modern pop with unique arrangements. This is choral excellence with foot-stomping, drum beating, dancing, and the pulse of Africa second half of the show is set to light the atmosphere.
Cost: R280pp to R420pp, book via Webtickets
When: Friday, 23 June & Saturday, 24 June at 7pm
Where: Mandela Theatre at Joburg Theatre, 163 Civic Blvd, Braamfontein, Johannesburg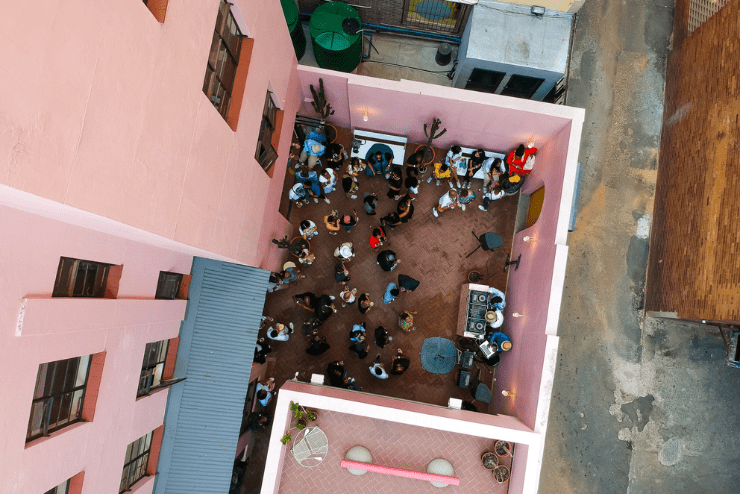 99 Juta is running a Sunday brunch party in their courtyard brunch. Sip on bottomless bubbly or coffee while the DJ lineup sets the mood with live beats. The Gourmet Shrine will be on hand to serve up easy-going lunch meals to tuck into.
Cost: Free entrance, cost for bottomless bubbly is R150pp
When: Sunday, 25 June from 11am to 3pm
Where: 99 Juta St, Braamfontein, Johannesburg
Exit/Exist -The core of this piece is memory; rephrasing the notion of existence and the notion of simply existing in order to exist. Exit/Exist takes a moment to pause; to look back; to rewind the tape to the days when the tapestry of South Africa was about the collision of biographies.
Maqoma, a renowned chief of the Xhosa nation is at odds with the English over the possession of cattle. The animosity that was brewing at the time left a body of work that has been used in putting together Exit/Exist.
Cost: R120 – R300pp, book via Webtickets
When: From 22 to 25 June. Thursday to Saturday, 7pm. Sunday, 3pm
Where: John Kani, Market Theatre, 56 Margaret Mcingana St, Newtown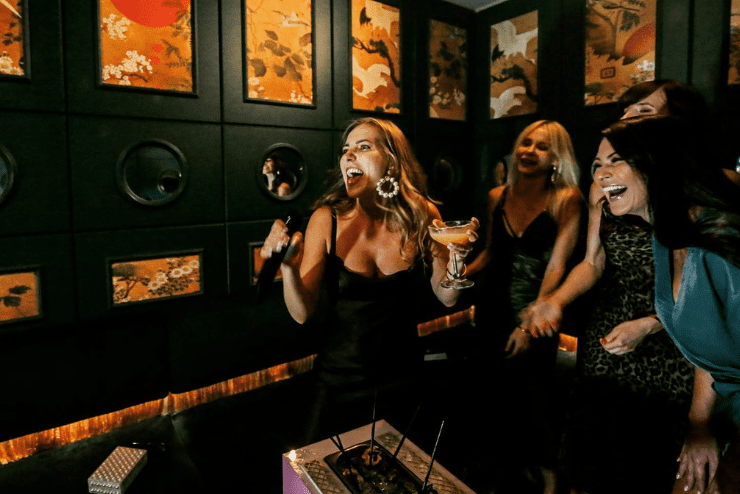 Start the weekend off right with a karaoke dinner party at Saigon Suzy in Fourways. The experience includes a two-course dinner, drinks and a vibey evening of popular hits. Saigon Suzy takes its inspiration from Vietnamese street food served with punchy cocktails in a laid-back casual food market-style setting.
Cost: R400pp, book via Quicket
When: Friday, 23 June from 6pm to 7pm
Where: Saigon Suzy, Shop U3 6B Cedar Square Shopping Centre, Cedar Rd, Fourways, Sandton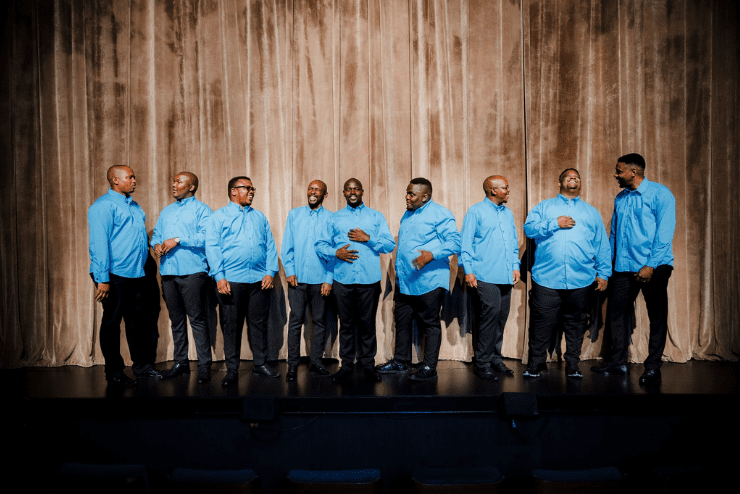 After triumphant appearances around the country, The Mzansi Tenors, hosted by Richard Cock and supported by Rand Merchant Bank, is coming to Pieter Toerien's Montecasino Theatre. Their programme includes all your favourite tenor arias and South African hits, and with the ten tenors performing in their signature Afro-opera style, you are sure to get shivers down your spine!
Song line-up includes favourites: "Do You Hear The People Sing", "Circle of Life", "Don't Cry For Me Argentina", "Bring Him Home", "You Raise Me Up", "Hallelujah", "Nessun Dorma" and many more! Not to be missed. Performance is 2 hours with a 20-minute interval.
Cost: R150pp to R300pp, book via Webtickets
When: From 21 to 25 June. Thursday to Saturday, 7pm. Saturday & Sunday, 3pm
Where: Pieter Toerien Theatre, 1 Montecasino Blvd, Magaliessig, Johannesburg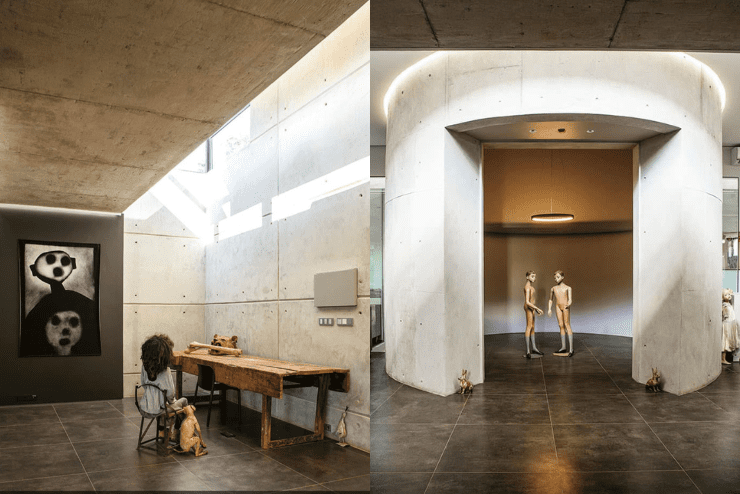 Explore the striking architectural design and art exhibitions at Johannesburg's newest cultural centre. The art showcase follows the practice of unrestrained hunting which has contributed to the ecological devastation we are currently facing. The popularity of hunting for sport accelerated the destruction of the continent's wildlife at the turn of the 20th century — a trend which continues to this day.
Ticket rate includes access to the gallery and an ice cream sundae served at the venue by Paul's Homemade Ice Cream. The recommended age restriction for the exhibition is 13 years, and parental guidance is advised for younger viewers.
Cost: R100pp, book via Quicket
When: Sunday, 25 June from 1pm to 4pm
Where: Inside Out Centre for the Arts, 48 Jan Smuts Ave, Forest Town, Johannesburg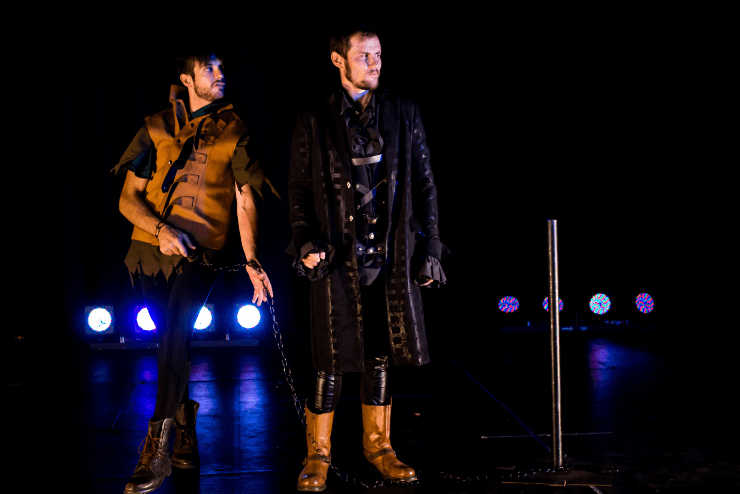 Prepare to be whisked away into the enchanting world of Sherwood Forest. This captivating production, perfect for children and the young at heart adults, promises an exhilarating theatrical experience of the daring escapades of the iconic hero in a way that reimagines the legend.
The timeless tale of Robin Hood, the legendary archer renowned for his noble deeds of robbing the rich to give to the poor has a twist the audience won't see coming.
Cost: R100pp, book via Computicket
When: Until Sunday, 25 June. Thursday, 8 June from 7:30pm to 9:30pm
Where: Theatre on the Square, Nelson Mandela Square, West St, Sandown, Sandton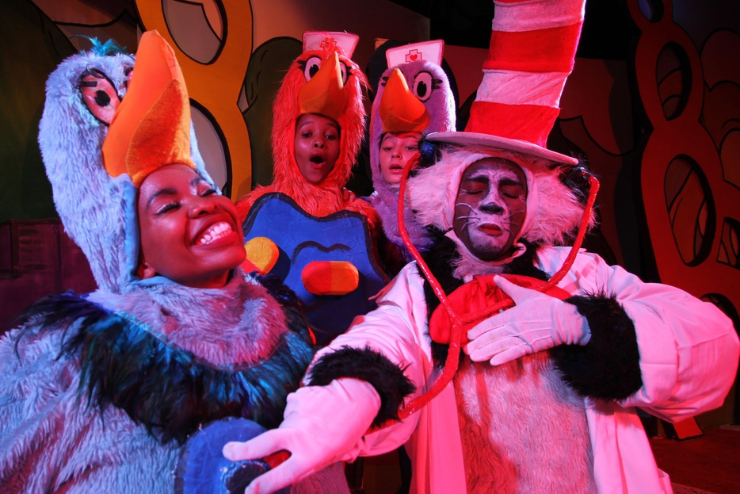 Based on the much-loved Dr Seuss books, Seussical Jr draws its characters from a number of books. It is filled with non-stop music, laughter and feel-good fun. Dr Seuss has been a children's favourite author for over 60 years and is loved for his use of language, rhyme and humour.
The Cat in the Hat, Horton Hears a Who, Green Eggs and Ham and many more have been the stepping stones to reading for many children and introduced them to a wonderful range of characters and positive concepts. The play includes a few wonderful quotes from Dr Seuss, illustrating the importance of reading and gaining knowledge to equip the younger generations with the skills to fulfil their dreams and aspirations in life.
Cost: R165pp non members, R130pp for members | R140pp people accompanying members, book via Webtickets
When: Until 30 July. Daily, various times
Where: Joburg Theatre, 163 Civic Blvd, Braamfontein, Johannesburg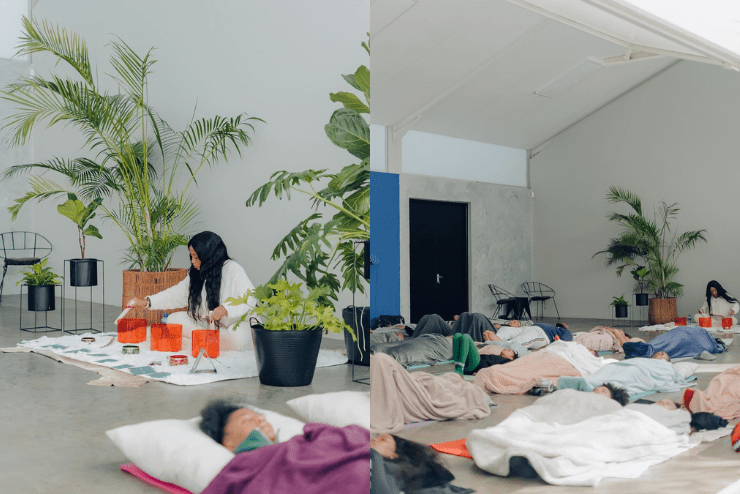 Nuru, known for their mindfulness sessions and retreats, is hosting a Sound Bath experience on Saturday morning. This meditation therapy follows the art of mindfully listening to different sounds that help relax the body and mind through different instruments such as chime bells, singing bowls, tuning forks and gongs. Take a yoga mat, a light throw and a cushion along.
Cost: R295pp, book via Webtickets
When: Saturday, 24 June from 9:30am
Where: Fynn Studio, 235A Jan Smuts Ave, Parktown North, Johannesburg