Jeffreys Bay is synonymous with gorgeous coastlines and record-breaking swells, making this Eastern Cape town the ultimate destination for surfers and tourists from all over the world. The town is also considered the best right-hand point break on the planet. Even surfing legend Kelly Slater ranks Jeffreys Bay as one of his favorite waves in the world. The town itself offers a range of coffee shops, restaurants, and surf shops, even a surf museum, and a range of other outdoor activities.
This year, Jeffreys Bay is the ninth stop for the global Men's Surfing Championship Tour as part of the Corona Open J-Bay 2023, happening from 13 to 22 July 2023.
Start planning your visit now for the biggest surfing tournaments in the world. Looking for accommodation in Jeffreys Bay that will tick all your boxes? From chilled-out dorms to boutique hotels, Aubrena Armstrong lists a few stunning stays you'd want to book today!
Alongside the Corona Open J-Bay 2023 surfing championship, SA's top musical talent is set to entertain the crowds at the Park Off Musical Festival happening at the Supertubes Park in Da Gama Road, Jeffery's Bay, from 13 to 16 July.
The lineup includes c performing on 13 July. Timo ODV, Abby Nurock, Aidan Caye and Trist take the stage on 14 July with GoodLuck, Dean Fuel and Jake White Disco performing on the 15th. The music festival ends with Jeremy Loops, Muzi and more on 16 July.
You can also enjoy a range of comedy, film and food offerings at the Park Off Musical Festival. Follow @parkoffmusicfestival for more information and updates.
When: 13 – 16 July | 5pm – 10.30pm daily
Where: Supertubes Park, Da Gama Road, Jeffreys Bay
Cost: From R230pppp | BOOK NOW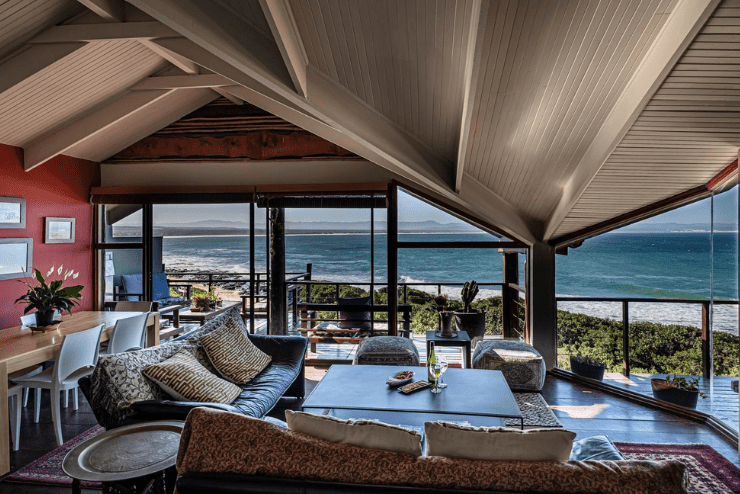 Beach Music offers you a comfortable, laid-back atmosphere allowing you to completely unwind and the beach at the world-famous wave Supertubes.
From a penthouse to a studio, Beach Music offers a range of stay options, with all rooms having an airy beach feel and are individually decorated. The guesthouse consists of a penthouse, four sea-facing suites, and three courtyard suites.
Beach Music has a guest lounge on the first floor with a terrace overlooking the ocean. On the ground level is another lounge area with a kitchenette which opens up to a furnished deck with garden and sea views.
There are braai facilities either in the tropical courtyard or in the front garden amongst the Milkwood trees.
Website: beachmusic.co.za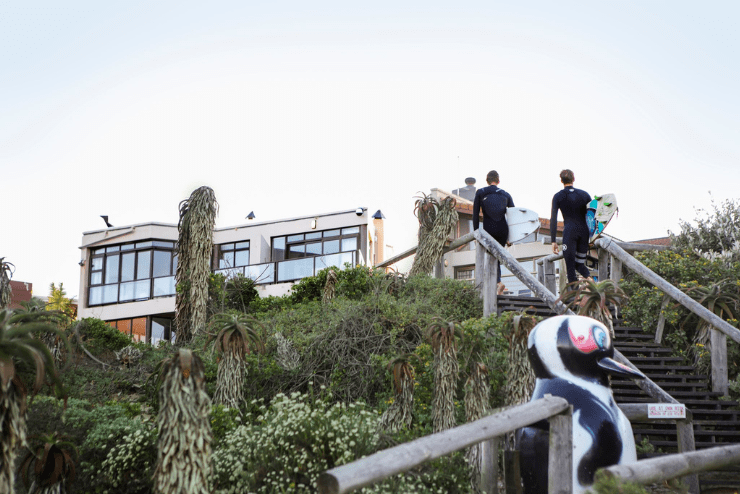 Picturesque views, perfect waves, soft sand and luxurious living is what the Supertubes Collection is all about.
The Supertubes Guest House Collection offers Bed & Breakfast accommodation, a self-catering apartment and a luxury holiday home in Jeffreys Bay Eastern Cape.
This collection includes six Luxury Rooms, eight Standard/ Classic Rooms and three Self Catering Apartments. Free Wifi and Dstv are available in the guest houses and each room has all the amenities needed for a great stay.
They also offer a full continental breakfast at the B&B. The self-catering guest houses are equipped with all the amenities required, and braai facilities are also available.
Website: supertubesguesthouse.co.za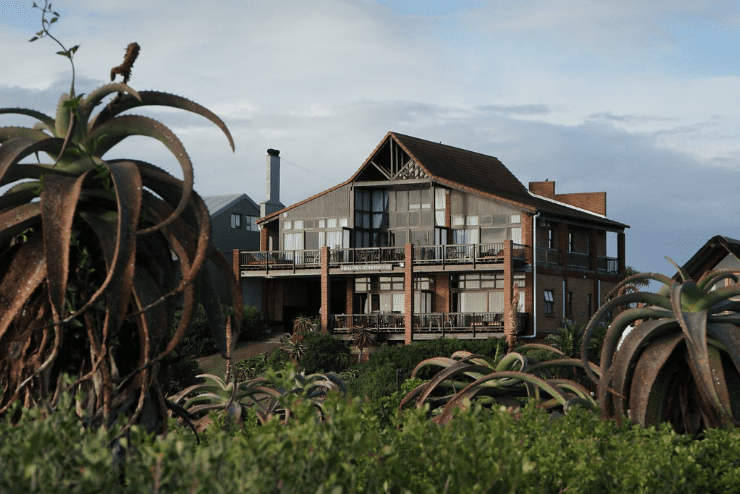 If you're looking for a tranquil, private and spacious to unwind by the seaside, this immaculate guesthouse in Jeffreys Bay is designed to inspire.
With unparalleled views of Supertubes, you can gaze upon schools of dolphins or even catch a glimpse of the infamous Southern Right Whale, from the comfort of one of five newly designed, luxury suites.
The guesthouse has a fully equipped kitchen, 2 lounging areas and a large braai area with sea views. All rooms are serviced daily with a complimentary tea and coffee station. The entire house can also be booked for up to 10 people with firewood and daily cleaning service included.
Website: shalohaguesthouse.com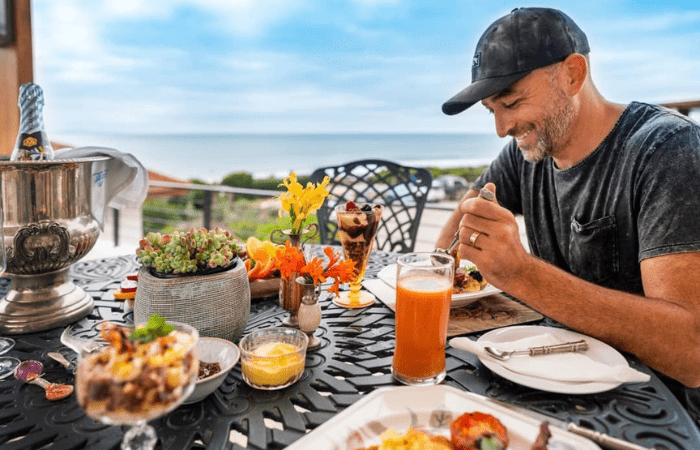 ​Get a front-row seat to all the surfing action at AtSupers, a modern and stylish B&B overlooking the world-famous SuperTubes surf break in Pepper Street, Jeffreys Bay.
Wake up to the sounds of the country's best swells crashing on the shore while you enjoy the delicious continental breakfast that is served each morning.
AtSupers offers 4 en suite individually styled luxury rooms that can accommodate two people each. The rooms boast a queen-size bed with 300 thread count cotton percale linen, with en-suite bathrooms and a large walk-in shower.
Hosts Glen and Lauren D'Arcy provide a well of information on the surrounding areas. Having travelled the world extensively they have a great passion for food and hospitality. They also converse in 4 languages including English, Afrikaans, Portuguese and French.
Website: supers.co.za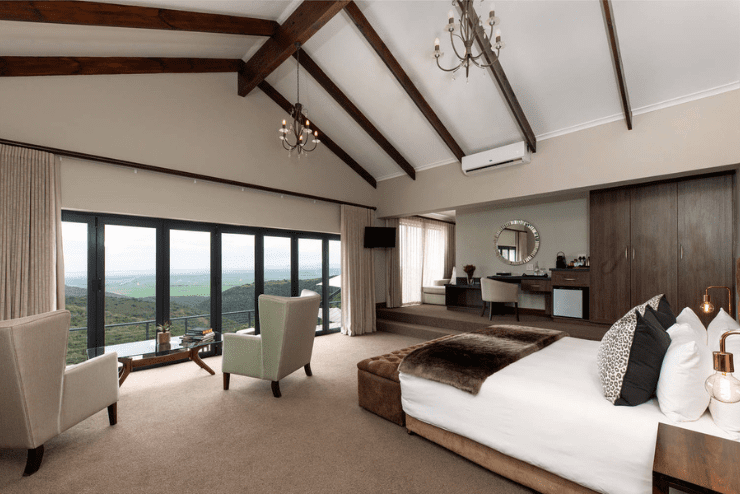 For a touch of luxury in the wilderness, Intle Boutique Hotel offers an experience that has to top your getaway list.
The Hotel is set on a hilltop overlooking the grasslands, featuring a wooden deck with a swimming pool and 360-degree views from the Signature restaurant where guests can enjoy seasonal dishes with local flavour.
With just nine rooms on a vast reserve, Intle is an intimate hotel experience with space to roam freely among grazing game such as giraffe, zebra, antelope and birds of prey.
The hotel offers four Superior Rooms, beautifully decorated with stylish finishing. Perfect for couples or single travellers. The two Executive Suites are finished with chic furnishings. Overlooks the mountain range, these suites' balconies are ideal for sundowners and morning coffee.
Indulge in mouth-watering meals made from locally sourced ingredients. Picnics and romantic private dining are also available. Spoil yourself with lazy, luxurious treatments at the spa, focused on relaxation and rejuvenation.
Website: intle.co.za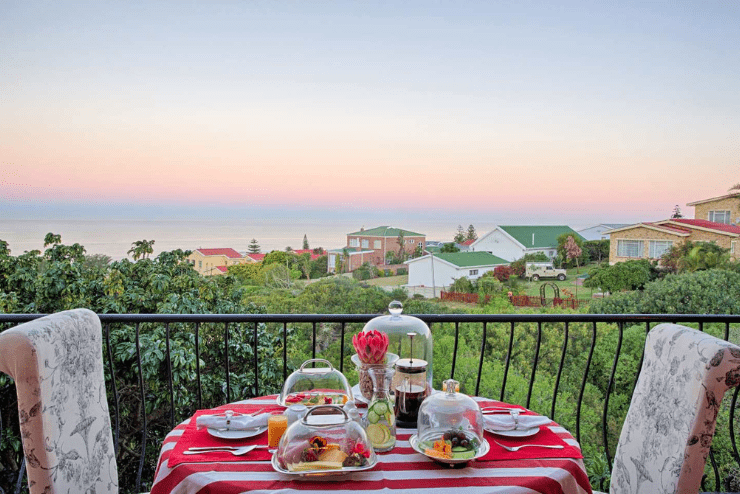 Nestled between the Outeniqua mountains and deep blue Jeffreys Bay ocean, the Sea Whisper guest house is a traveller's dream.
With seven air-conditioned en-suite rooms and luxurious self-stay units with unspoiled sea views, all situated among manicured landscape gardens, this guest house is the perfect place to explore Jeffreys Bay and the surrounding areas.
Sea Whisper Guest House offers a fully-equipped private villa that comfortably accommodates eight people, ideal for families or larger groups. Their three self-catering cottages have their own private entrances and entertainment patios with a braai area and are suitable for smaller groups.
For solo travellers or pairs, the air-conditioned en-suite rooms offer a full English Breakfast with your stay.
Website: seawhisperguesthouse.com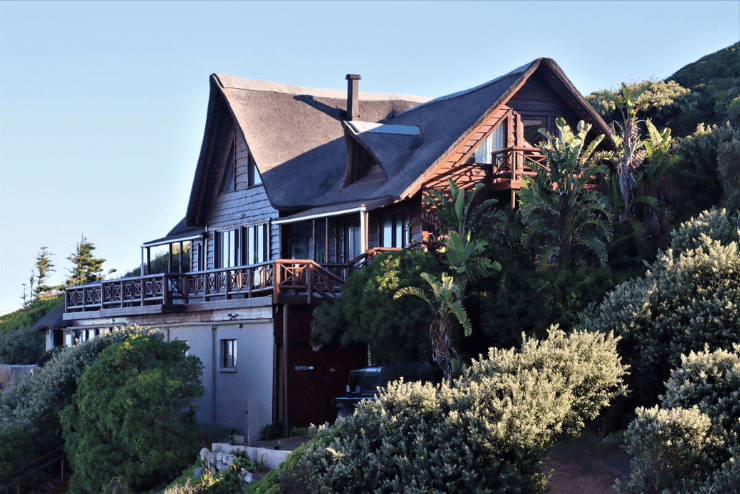 Nestled between picturesque dunes, a private and unspoiled sandy beachfront, woods, river deltas, wetlands and lagoons, this 4-star luxury lodge is a little paradise on the Eastern Cape coast.
Oyster Bay Lodge offers four Luxury 'Cape Dutch' Chalets and ten Comfortable Guest Rooms, and Family Units with optional service and self-catering, all boasting modern and antique finishes.
For those looking to explore the outdoors, the lodger offers horseback riding, sand boarding bird watching, whale watching, hiking, mountain/fat biking, picnic or safari on the dune, safari on the dune and a host of other eco-friendly, fun activities, giving guests the opportunity to experience the coastal reserve.
The lodge also has a restaurant and bar that caters for breakfast, lunch and dinner. Whether you start or end your journey along the beautiful Sunshine Coast, Oyster Bay Lodge is the ideal destination.
Website: oysterbaylodge.com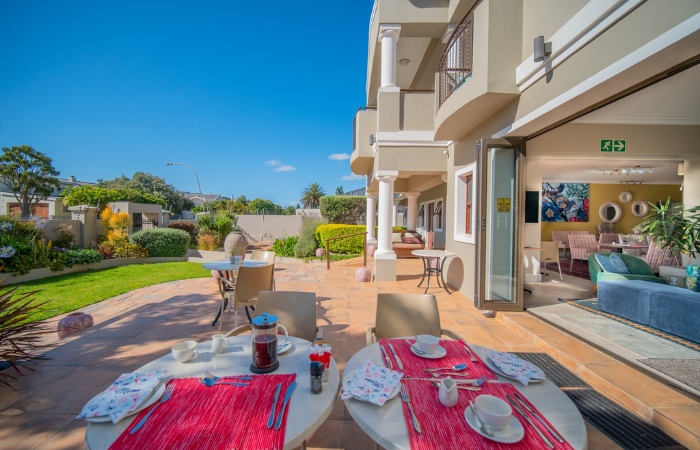 The Mandyville is a modern, bright, contemporary, beautifully furnished 4-star guesthouse in Jeffreys Bay within easy walking distance from the beach, restaurants, pubs, and shops.
If you're looking to be in the centre of the bustling coastal town, this guesthouse is for you. It's located on a quiet road close to the CBD and offers beautifully furnished spacious en-suite rooms.
Their rooms include an executive suite, a double or twin room and a family room, all with modern amenities provided, including free Wi-Fi, a conference space and safe on-site parking.
Website: mandyville.co.za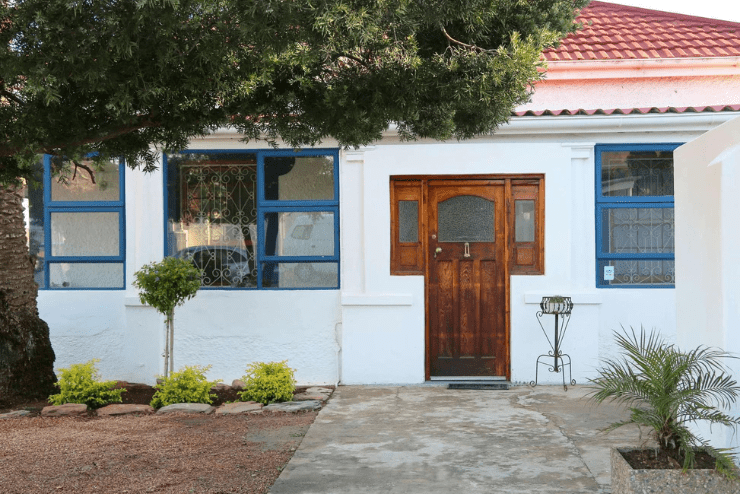 Mr. Pell's House has been a part of Jeffreys Bay since 1865, and the family had been instrumental in the development of the area.
Now a 34-man lodge, Mr. Pell's House still maintains the history of the old building, but incorporates also a fresh Mediterranean ambiance, giving guests a glimpse into the area's history.
Whether you are backpacking with friends, coming to enjoy Jeffreys Bay with your family, or just want to chill and surf, Mr Pell's House welcomes everyone.
The lodge offers two dormitory-style rooms and three en-suite rooms. The main house offers an outdoor fireplace and braai area, a fully-equipped shared kitchen and a communal lounge area.
It's a great base to explore the main beach, restaurants, pubs, central town and much more.
Website: mrpelljbay.co.za